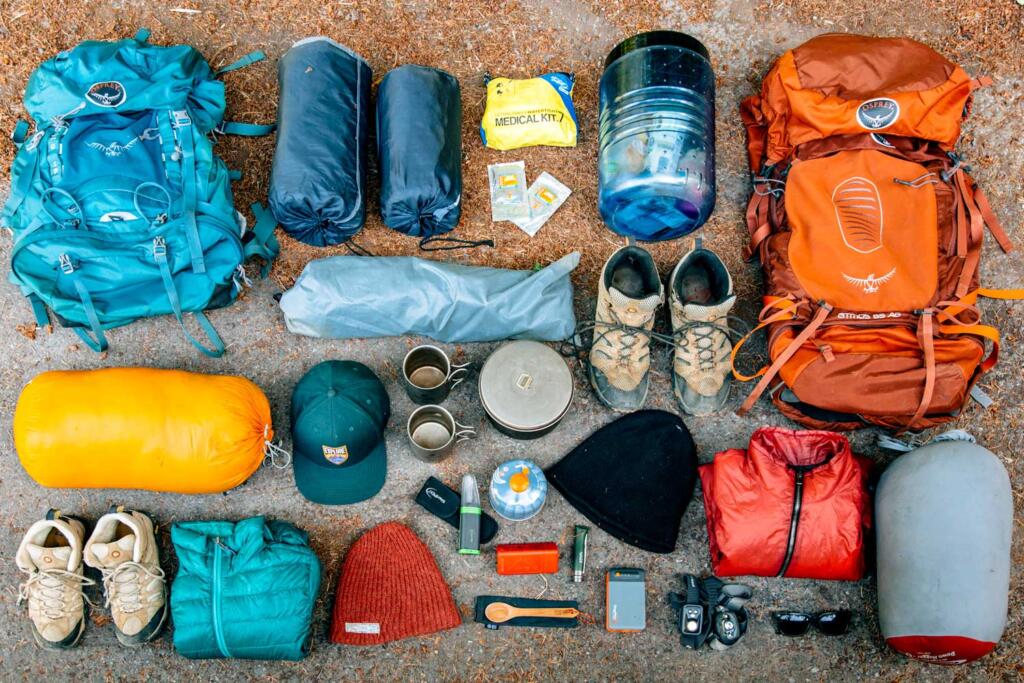 You might be familiar with the famous Franz Kafka quote: "Better to have and not need than to need and not have." This quote certainly applies to camping gear. When you're in the woods, it's every camper's nightmare to need something that you've forgotten at home desperately. 
However, this rule is difficult to follow when there's limited space in your backpack or car. How can you know what's essential? To help you with that list of essentials, our final installment in our Camping Series is dedicated to the topic. Check out this list of five camping gear must-haves for your next outdoor adventure.
Bag Water Bottles
When you're out camping, especially with a smaller backpack, space is precious. Carrying around an empty Camelback or Swell can feel like a serious waste of room in your pack, although these are excellent brands.
While plastic water bottles are certainly an option because you can crumple them when you're done, they are not reusable and wasteful to the environment—introducing the perfect solution – bag water bottles.
This piece of camping gear's novelty is that they're both foldable and reusable. When you're done, fold the bag in your backpack to save space and refill it when you're ready! Essentially, it's every camper's dream. You can find this product from brands like Platypus or on Amazon.
Camp Kitchen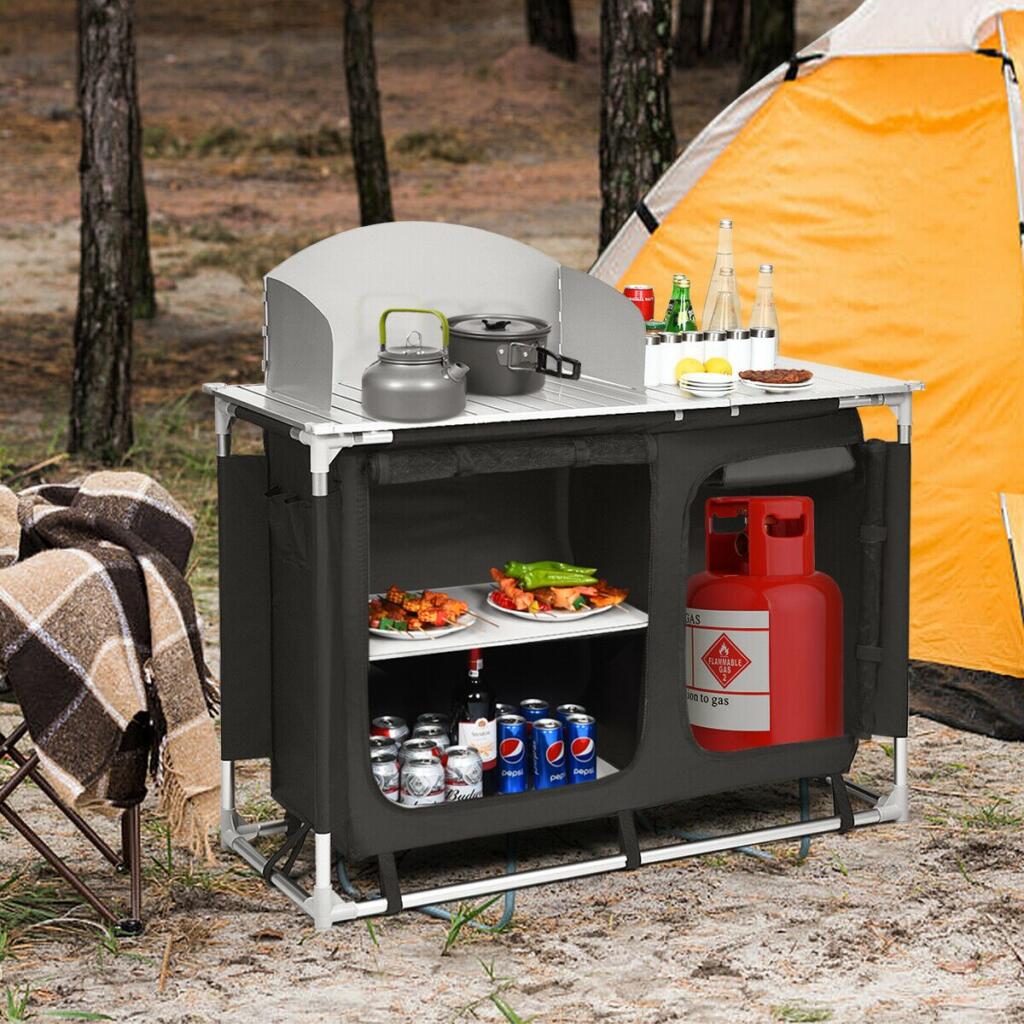 If you're out hiking for just an afternoon, it's easy to pack a non-refrigerated sandwich like a classic PBJ or a Cliff Bar. However, when you're camping overnight, you need more than just snacks. If you're wondering how to replicate your home kitchen at a campsite, camp kitchens are the answer.
Smaller kitchen supplies like the Soto Amicus Cookset are perfect for backpacking or picnic trips. This compact, lightweight piece includes two pots and a stove, ideal for cooking pasta in the woods.
If you're staying at a campsite with the luxury of bringing your car, try this set from Trail Kitchens. Portable, yet comprehensive, this piece of camping gear is ideal for outdoor trips with large groups.
Portable Furniture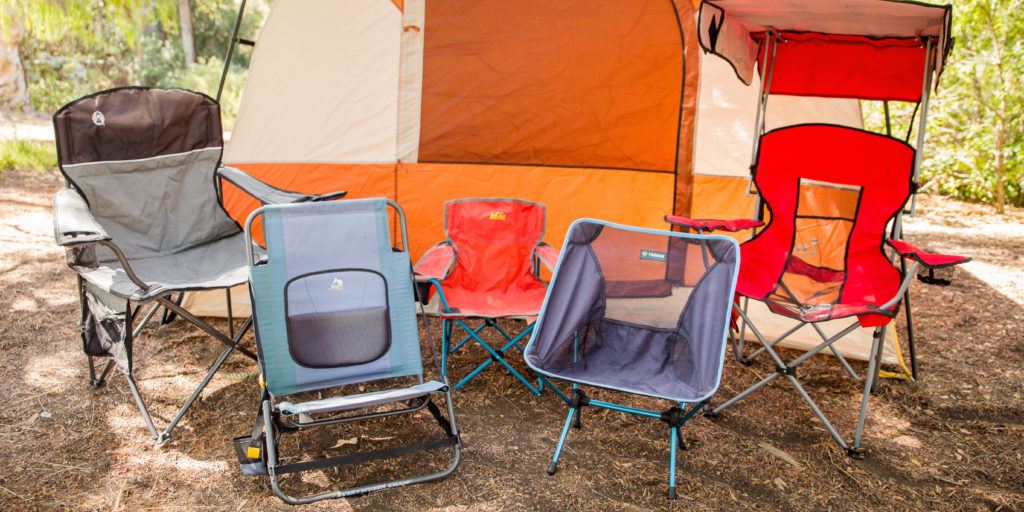 When roasting marshmallows around the fire at your campsite, you may not be lucky enough to find solid logs for sitting. And even then, it might be uncomfortable. Incorporate more relaxation into your camping trip with portable furniture.
For low-to-the-ground seating, Crazy Creek chairs are an excellent choice. The original chair has been popular for over 30 years, earning the title of "toughest gear" from Backpacker Magazine. For more elevation from the ground, check out the co-op chair from REI. Sturdy, flexible, and easy to assemble; this product is ideal for campers.
Headlamp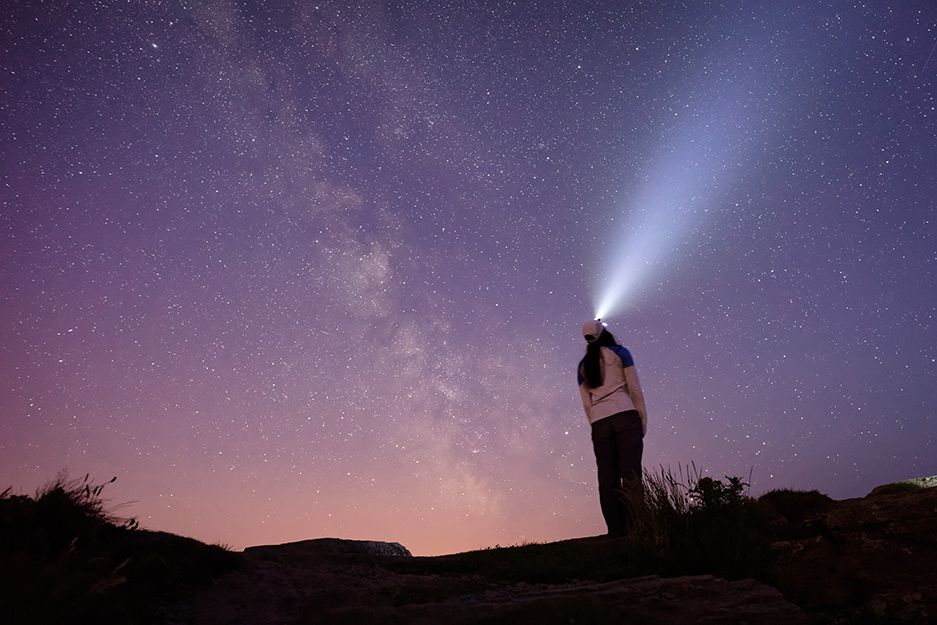 Although stars are undoubtedly brighter when you're out in the woods than at your lake house, they likely won't be sufficient for guiding your way if you're lost. If you're camping overnight, a high-quality headlamp is a must-have piece of hiking equipment.
One of the top-ranked products is the Petzel Actik Core Headlamp. With night vision features and a rechargeable battery, this piece of camping gear is sure to last for years of adventures. However, it's also not necessary to break the bank on a headlamp.
For a more affordable option, check out the similar Petzel Tikkina Headlamp. Although it isn't rechargeable, it comes with multiple lighting levels and an adjustable head strap.
Collapsible Dog Bowl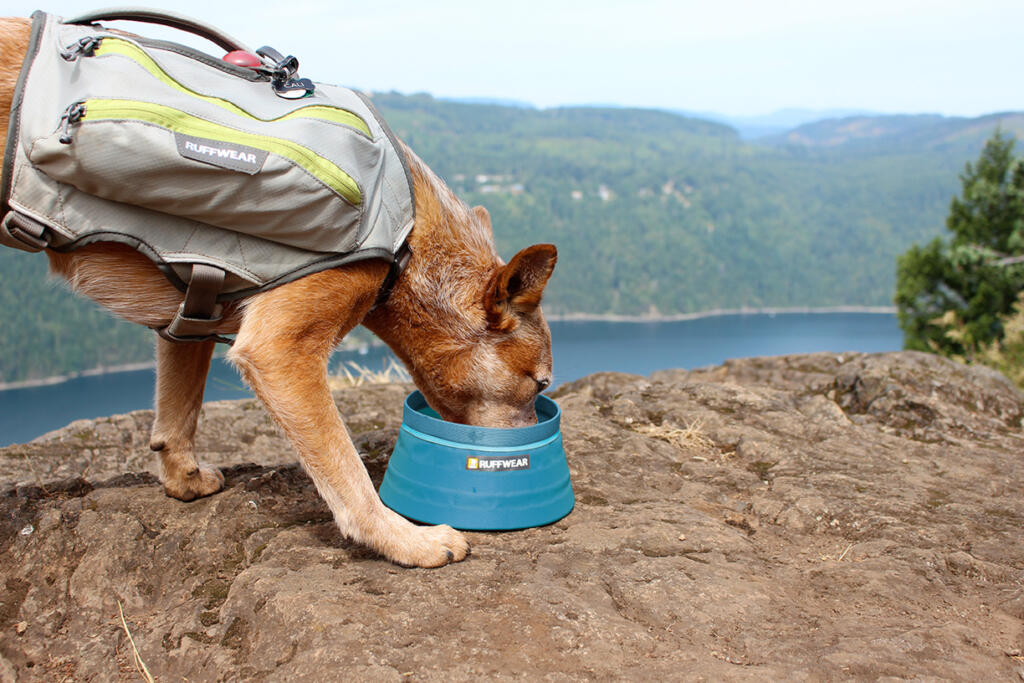 If you frequently go on camping adventures with your pup, a collapsible dog bowl is an essential piece of camping gear. Since it's foldable, it can easily store in your backpack, and you can reuse it whenever your dog needs a refreshing drink of water. Ruffwear's collapsible dog bowl is one of the top brands, made with a durable fabric.
Besides dog bowls, this company makes various camping and outdoor activity equipment for our furry companions.
For more information about camping, check out our previous blog posts in the Camping Series. From activities like starting a campfire to pitching a tent, we're covering the essentials of braving the great outdoors.