While we all love an exciting day full of lake activities like boating and fishing, sometimes, all you want to do is relax with a good book. With the lake scenery in front of you, phones and laptops away, and a novel in your hands, you'll soon be immersing yourself in a whole new world. Maybe you'll cue up a relaxing lake playlist to enhance the calming atmosphere.
This year, we've seen a ton of interesting, funny, and moving books hit the shelves. To help you sift through them, we've compiled recommendations based on genre of interest. Specifically, we looked for relaxing, drama-free, entertaining books that you'll be quickly immersed in. So, whether you enjoy reading romance novels, nonfiction books, or memoirs, we have a selection for you. Open up your Goodreads or a notepad and add these titles to your "to read" list!
Memoir: Why Not Me?
You probably know Mindy Kaling from her extensive television credits — acting in shows like The Office and The Mindy Project and creating new shows like Never Have I Ever. But she's also a hilarious, honest writer as well. Her newest autobiography, Why Not Me? released in 2016 is a follow-up to her first book Is Everyone Hanging Out Without Me? In her newest novel, she talks openly about issues being in the public eye, finding love, body image, and many other topics that she treats with a characteristic combination of humor and candor. If you're a fan of her work or are just looking for an authentic, yet relaxing read for a lake day, this book is perfect.
From our lake house to yours, we hope these books help you relax and unwind!
Young Adult: I Kissed Shara Wheeler
I Kissed Shara Wheeler is the first young adult novel from author Casey McQuinston, whose previous success with Red White & Royal Blue and One Last Stop has made her a big name in the contemporary romance genre, especially for queer readers. Her newest book, geared towards readers 13-18 (though honestly, it's a great read for any age) takes place at a high school in Alabama. The main character, Chloe Green, is striving to win valedictorian against her competition, prom queen Shara Wheeler. But when Shara kisses Chloe and then disappears, it's up to her and two others whom Shara kissed to look for clues and bring her back. This page-turning, small-town high school romance book is a perfect book for lakeside lounging.
Nonfiction: How to Be Perfect
Are you a fan of the sitcoms Parks and Recreation, Brooklyn 99, or The Good Place? If so, you probably already know and love the author of this book, Michael Schur. In addition to being a big name in television writing, Mike Schur is also a huge philosophy nerd. In fact, his most recent show The Good Place is a hilarious and charming sitcom about moral philosophy. In his debut nonfiction novel which is sarcastically titled How to Be Perfect, Schur distills complex philosophical ideas like existentialism and utilitarianism into bite-sized nuggets, infused with his trademark comedy. In this lakeside read, you'll learn something and laugh — an ideal combination for a sunny afternoon on the dock.
Romance: You Had Me at Hola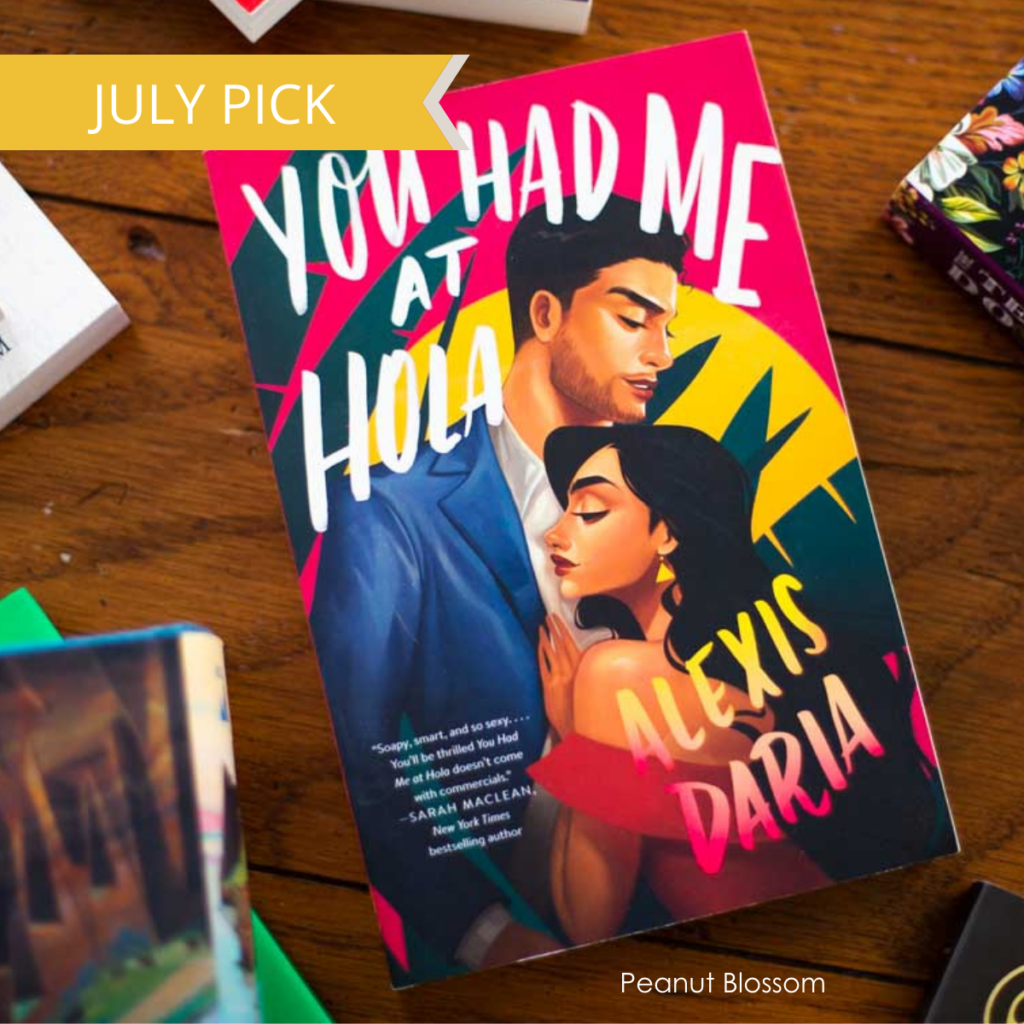 This 2020 bestseller by author Alexis Daria has gotten rave reviews from outlets like NPR for the past few years. The story follows Jasmine, a soap opera actress who, after facing negative publicity in the wake of a breakup with a famous musician, returns to her hometown in NYC to shoot a rom-com TV series called Carmen in Charge. This show is supposed to be huge for Latinx representation in mainstream television, and Jasmine plans to redeem her public image without distraction. That is — until she meets her co-star Ashton, a telenovela star playing her love interest in Carmen. Overall, this book is charming, romantic, and empowering. It's a great read if you're looking for something engaging, yet lighthearted with a romcom feel.
From our lake house to yours, we hope these books help you relax and unwind!