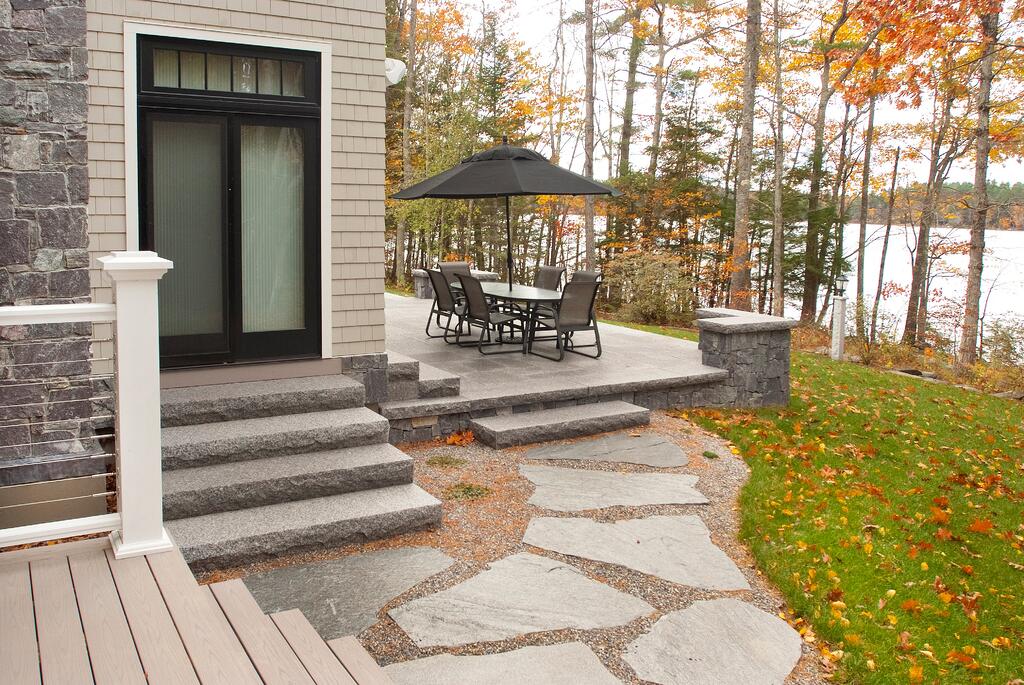 When designing your lake house's backyard, low-maintenance landscaping strategies can help you cut down on manual labor and reduce water waste. One often overlooked tip for a stress-free backyard is incorporating hardscapes. In particular, walkways are an excellent choice. Not only do they minimize your grass maintenance workload, but they're also beautiful. The contrast between grass and a material like brick or stone adds an element of visual interest to your lakeside curb. If you're thinking about installing a backyard walkway into your landscape, check out these ideas for inspiration.
Stepping Stones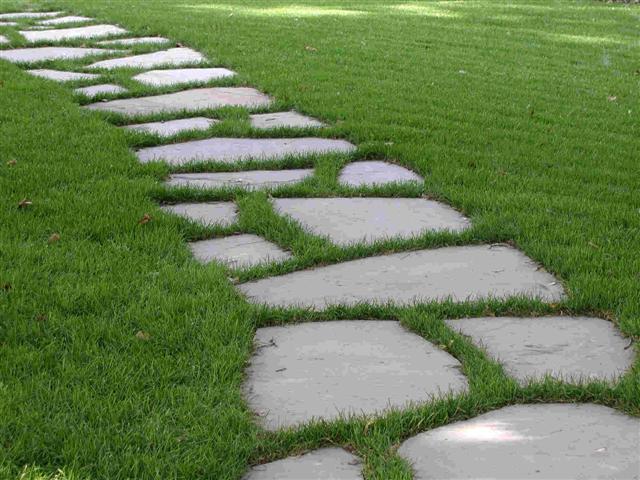 For anyone who prefers DIY over hiring a professional, this backyard walkway idea is for you. To make a stone walkway at your lake house, all you need is several large stones. Just arrange them over grass to form a simple yet beautiful pathway through your backyard. To create a more interesting, rustic look, pick stones of all different shapes. The DIY Network walks you through this easy process with their tutorial.
Gravel
Gravel is an easy, inexpensive way to create a stunning walkway. These small stones come in all different colors and sizes so that you can customize the path to your liking. You can even add stone material alongside the path to evoke a more structured look. To ensure the gravel doesn't wash away in bad weather, The Gardener of Good and Evil has instructions on creating a foolproof DIY gravel walkway.
Pallet Wood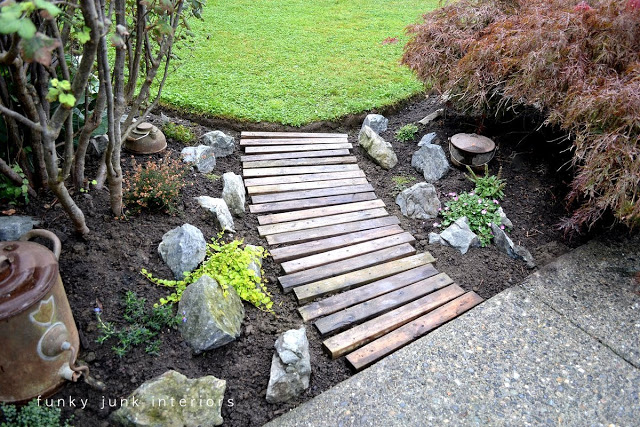 At a lake house, a rustic pathway through your lakeside garden is certainly fitting. If you want to lean into the natural look, use pallet wood to create your backyard walkway. Plus, if you incorporate space between the wide wooden boards, it allows room for plants to grow. Laura from Garden Answer demonstrates a budget-friendly way to create one of these charming pathways. For this DIY project, all you need are wooden planks and some basic power tools.
Brick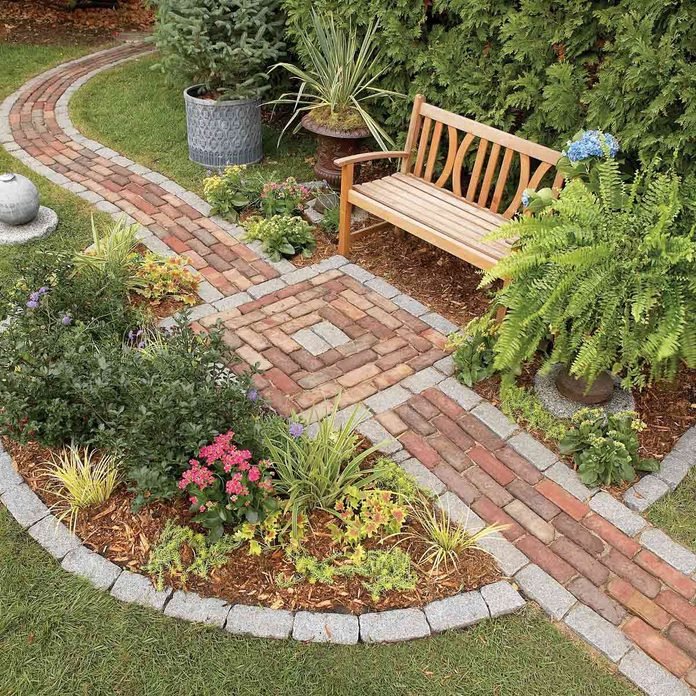 A brick walkway is perfect if you prefer a more upscale, polished look. This design also allows for customization, so you can arrange these bricks however you'd like. While a herringbone pattern is classic, you could also organize these stones in many patterns, alternating between vertical and horizontal to create visual interest. As brick pathways are a bit harder to DIY, installing this yourself is possible, as demonstrated in this HGTV tutorial. Just be sure to take the time to level out the ground first.
Mulch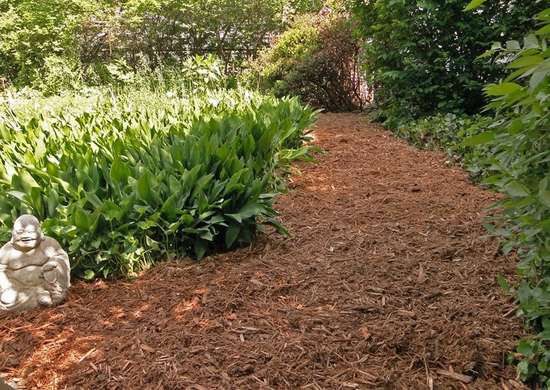 With a backyard walkway made from mulch, you'll immediately make your guests feel like they're entering a botanical wonderland. DIY friendly, this material evokes a strong sense of natural beauty. It's a perfect combination of rugged and sophisticated. Mulch is also easy to combine with other materials such as stone. The blog Pretty Handy Girl details instructions for creating mulch and stone walkway combinations.
Mosaic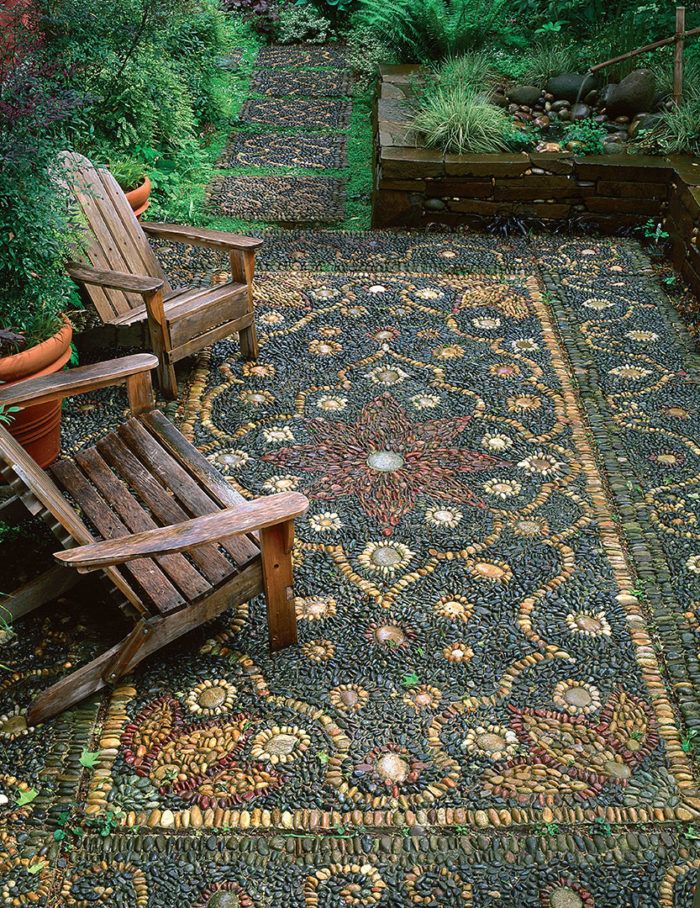 Want to invoke the same aesthetic as the Ancient Romans? Installing a mosaic walkway is a great way to impress all your guests. It immediately gives off an elegant, stately essence. Due to its complexity, many lake homeowners would have a mosaic walkway installed by a professional. However, if you're interested in the DIY route, follow these instructions from This Old House. By creating a mosaic pathway yourself, you can incorporate your own creative designs into the mix.
Concrete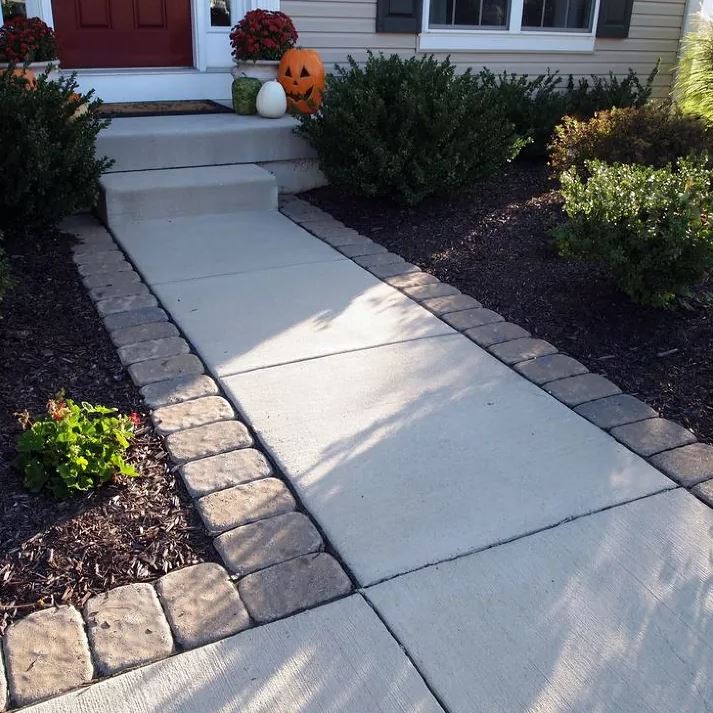 Concrete is one of the most popular choices because of its versatility. It comes in a variety of colors, so you can stick to a beige industrial look or opt for a darker gray tone for a faux-stone aesthetic. Concrete also gives off a striking impression when contrasted with grass, as its smooth surface stands out against textured greenery. If you want to use concrete for your backyard walkway, The Family Handyman has tips on how to DIY. 
No matter what material you choose, we wish you the best of luck with your backyard walkway DIY project!