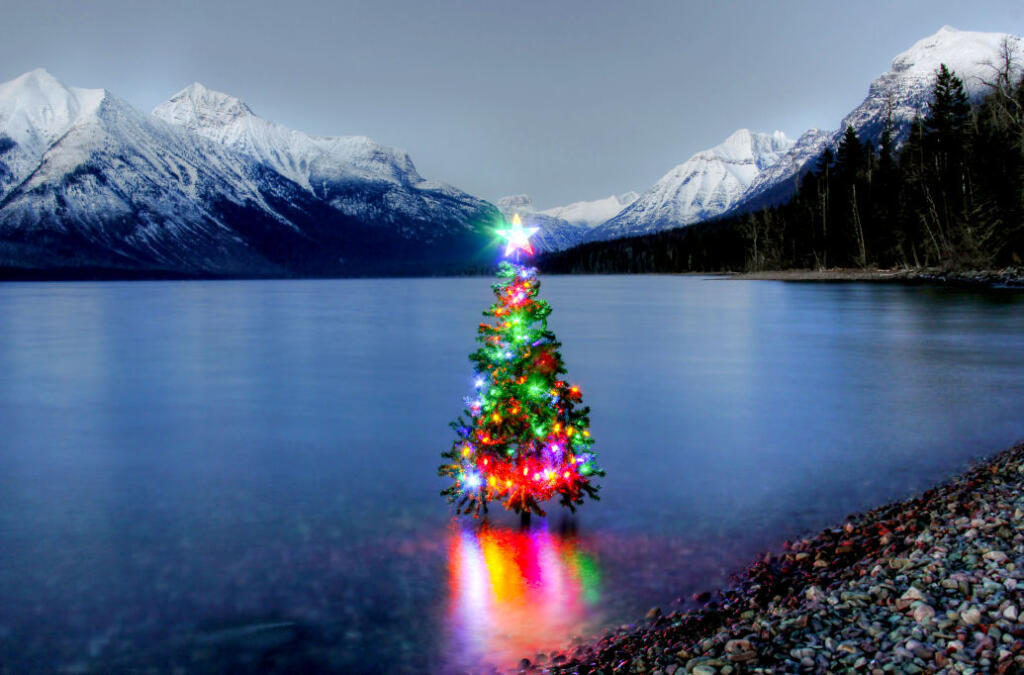 After all the hype of the holidays, one thing is for sure: our homes are overrun with mangled wrapping paper, boxes and our now-naked Christmas trees.
For some, their trees can simply be packed up and thrown in the attic until next year – the convenience of an artificial evergreen. But for many others, disposing of their living holiday decor can be challenging.
Luckily for those who love the lake, there is a simple solution: sink your old Christmas tree at your favorite fishing hole!
Benefits of Sinking
An approved disposal method by the U.S. Army Corps of Engineers and conservation biologists, sunken trees are great for creating natural fish habitats in your local ponds and lakes.
Once sunken, recycled Christmas trees become havens for a variety of freshwater wildlife, including small insects, snails and mussels.
These tiny organisms attract fish who feed on them, like minnows and craw fish, who in turn, attract such species as bass, blue gill and crappie.
One tree can become an entire ecosystem with an estimated lifespan of up to 10 years, which is not only great for lake life, but for fishing enthusiasts too.
Sinking Methods and Tips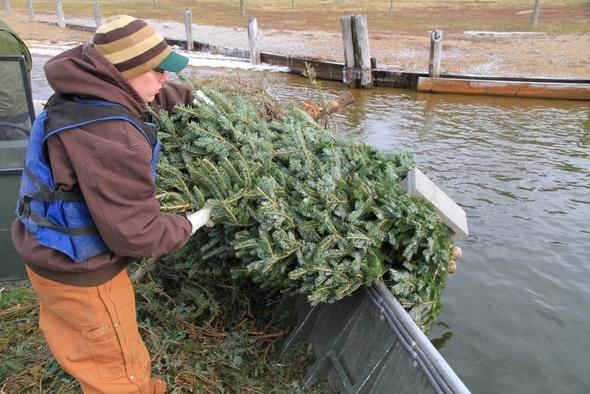 Trees are naturally buoyant, so sinking one requires a little extra weight.
Most commonly, it's best to remove a few limbs from the base of the tree, exposing enough of its trunk that it can be inserted into an empty 5-gallon paint bucket. Once fitted in the container, pour cement into the bucket and allow to set, effectively securing the tree to its weighted base.
Alternative methods include wiring cinder blocks to the base of the tree's trunk and securing the tree to the cinder block with cement, similar to the paint bucket method.
For optimal fishing, anglers recommend removing several limbs to allow space for larger fish to swim through and inhabit. Spaces between six inches wide and eighteen inches wide yield the best variety of sizes.
Additionally, trees should be fully submerged year-round to ensure the habitat will remain viable for as many years as possible. Year-round submersion also helps to conceal your fishing hole's location from other anglers.
Drop-Off Locations/Donation Centers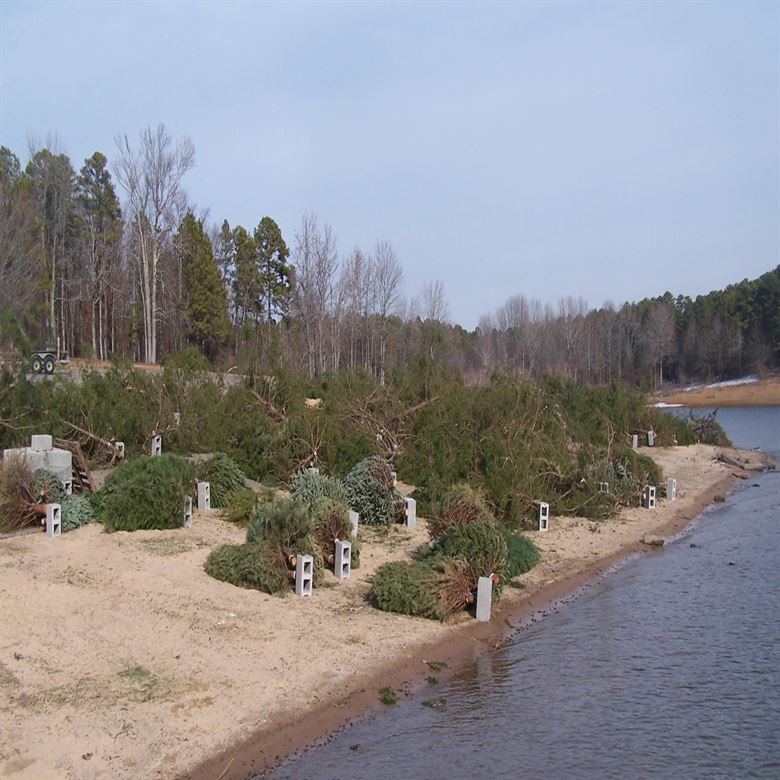 Before sinking your Christmas tree, check with your local department of natural resources, lake management entity, or area conservation office to make sure Christmas tree recycling is permitted on your lake.
Many of these organizations can also tell you where you can find designated drop-off locations for anglers who don't own boats or have a way to transport their trees to deep waters.
These areas include donation centers and parks and recreation offices, ranger stations and boat ramps. Lake lovers can also put their trees out by the road for pickup in many areas.
Self-sinkers are encouraged to dispose of their trees in areas near creek channels, ledges and drop off points, and should be sure to ask their overseeing organizations if GPS coordinates for their drop-off sites must be submitted for recording purposes.
For more tips for this holiday season, read "Tips for Celebrating Christmas on the Lake".