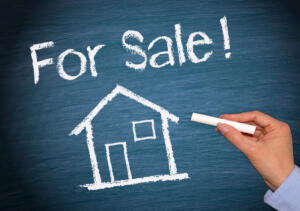 Living in a waterfront home is a dream for many Americans, and it's easy to understand why.
The water is enchanting, peaceful and seems to offer a different vista every time you gaze upon it. Shoreline homes offer great places to escape the noise and stress of the city as well as entertain friends and family.
Owning a lakefront home is a sweet reward reflecting success for many Americans.  There are, however, several pros and cons to consider when buying or renting.
We've listed several advantages of buying vs. renting a lake home below:
When Owning a Lake Home is Better than Renting
Building equity – The chief reason to buy a waterfront home as opposed to renting one is that you can build equity in your new home each time you make a mortgage payment. Since waterfront property is highly prized in most parts of the United States, there is less downside equity risk involved with owning shoreline property.
You know where you'll be staying – When you rent a waterfront house for the summer season, you usually have to start looking the day after New Year's to secure a place for the coming season. Even when you're a long-time renter, there's no guarantee that the place you've grown to love will be available for the coming summer. The owner may run into financial difficulties and decide to sell the house or may choose to stay there for the summer. When you own the lake house, you will know exactly where and when you will enjoy lake season year after year.
You can pass it down – When you buy a waterfront home, it becomes part of your estate, and you can enjoy the thought of your children and grandchildren spending their summers at the house long after you're gone, ensuring many more fond family memories will be made.
You have an any-time retreat – No one says you can only use your lake home in the summer. When you own a lake home, you have a place to which you can retreat for the weekend or gather for holiday celebrations.
Sometimes Renting a Lake Homes Makes More Sense
As intriguing as owning a lakefront property may be, there are some scenarios where renting a lakefront home might make more sense.
You're simply unsure about owning waterfront property – One very good reason to opt to rent rather than buy a lakefront house, at least for a few years, is to see if owning–and maintaining–a waterfront house is right for you and your family. It's much easier to change your mind if you rent.
The size of your family may change – Another good reason to consider renting instead of buying is if you think your family size may change. For instance, if you have a house full of teenagers today, in a decade they will all likely be at college, married and have families of their own. That five-bedroom home that is just perfect for your family today will be way too much house for you in a few years.
It's easier to forecast expenses – Shoreline homes have different maintenance needs than homes in the city. When you rent, painting, maintaining the waterfront and taking care of the dock are the landlord's responsibility. Not having these added, unfamiliar expenses makes it easier to stick to your summer budget.
You don't have to spend money on furnishings – Many seasonal rental homes are offered furnished, saving you from furnishing a home you might only use part of the year.
Spending the summer in a lake home can create memories that your family will savor for the rest of their lives. While buying such a property is certainly intriguing, it's wise to weigh the pros and cons of owning versus renting.