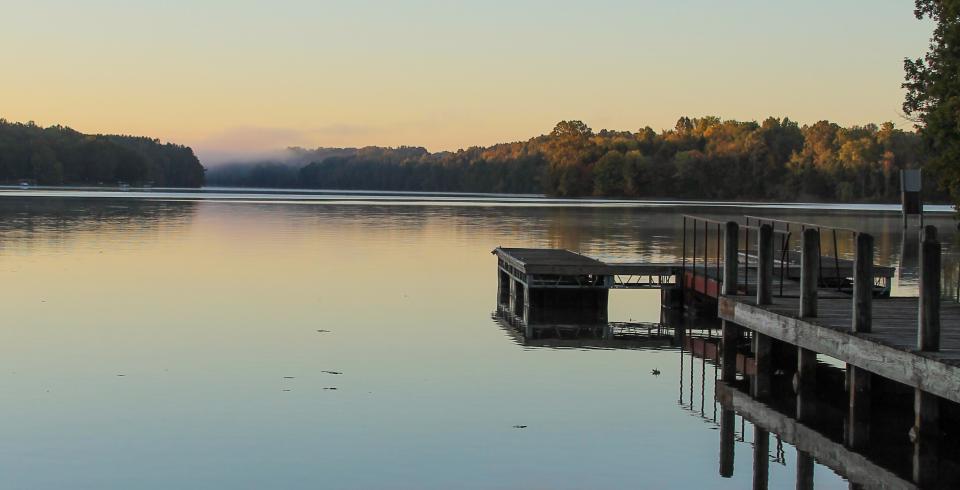 What do bass fishers, antique hunters, and hikers have in common? A shared paradise on Lake Chickamauga. The lake's name acknowledges a group of Cherokees. They supported the British during the American Revolution, split from the main Cherokee tribe, and settled along the Tennessee River in present-day Chattanooga. In 1940, the Chickamauga Dam was created as part of the Tennessee Valley Authority initiative under President Roosevelt to provide more flood control and electricity. Chickamauga Lake itself is a reservoir bordering Rhea, Miggs, and Hamilton counties, spanning 36,000 acres. At its southernmost end is the nature-filled, trendy city of Chattanooga, and residents enjoy the lake for recreation. No matter where you visit along all 810 miles of shoreline, there's something to enjoy on Lake Chickamauga. Let's cover some of the area's most celebrated features!
The Best of the Bass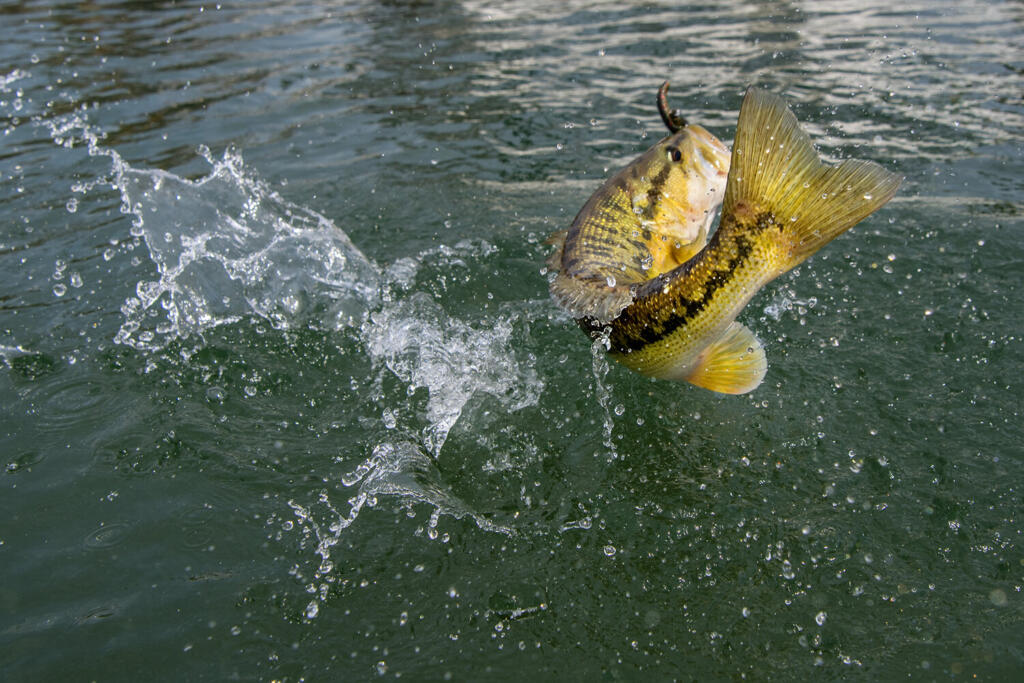 If you're a fisher in Tennessee, chances are, you've heard of Lake Chickamauga. It's especially revered for bass fishing. Due to its vegetative habitat with milfoil, pondweed, hydrilla, and naiads, as well as cool summer water, these fish flourish here. According to bass fishing authority, Bassmaster, Lake Chickamauga is a "bass angler's dream" and ranked the 6th best bass fishing lake in the country in 2019. In 2018, it ranked number 2. This lake holds the record for the heaviest largemouth bass, which was caught by angler Gabe Keen in 2015. Typically, a 10-pound fish would be noteworthy, but this astonishing 12-year-old fish weighed 15.20 pounds.
If you're interested in following in Keen's footsteps, take a few tips from competition angler Miles Burghoff. In an article for Waypoint Outdoors about fishing on Lake Chickamauga, Burghoff recommends shallow water fishing in the early mornings. In mid-day, you can find bass in deeper bays. Even when fishing alone — due to social distancing precautions — the upcoming summer seasons will bring a plethora of bass fishing opportunities on this lake. What better way to brighten your day than spending it fishing?
The Great Outdoors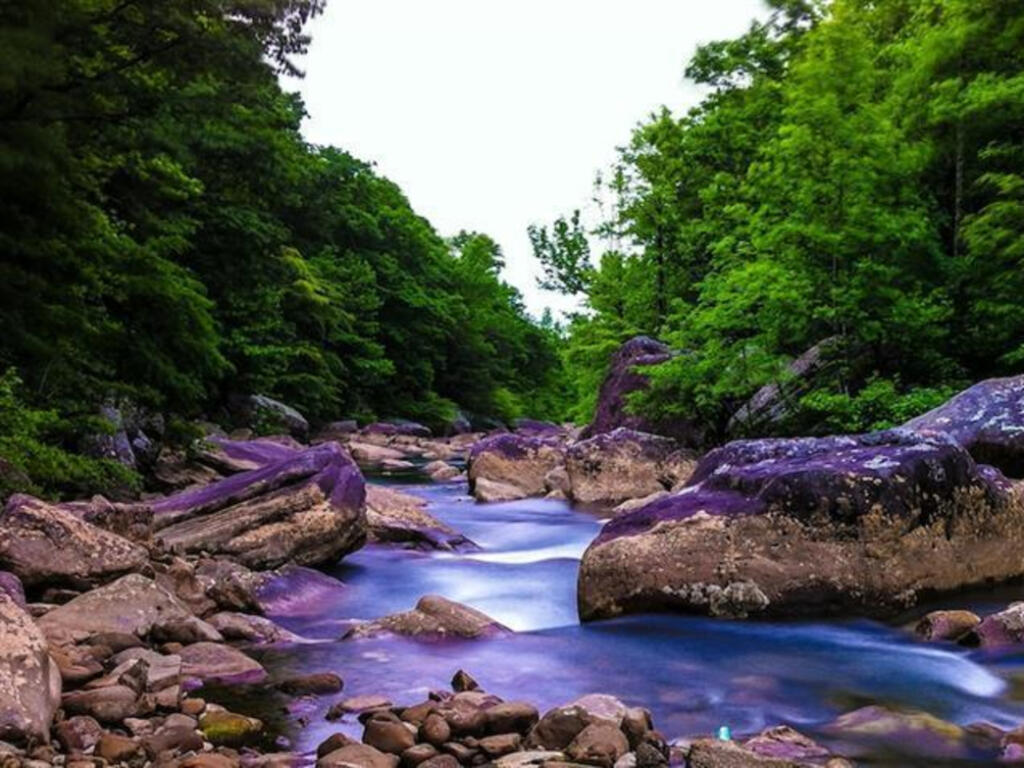 Around Lake Chickamauga, there's no shortage of outdoor recreation. These outdoor activities include plentiful opportunities for boating. Lake Chickamauga is known for its easy boating access and the popularity of water sports like skiing. On its shores in Soddy-Daisy, Tennessee, Harbor Lights Marina offers boat rentals, wet slips, and dry storage for your boat. They also operate Jones Bay Marina in the same slough. While you're there, be sure to stop at MF Jones and order some fish and chips. As of May 1st, this waterfront bar is offering dine-in options.
In addition to boating opportunities, Lake Chickamauga is also home to several state parks. For campers, golfers, and boaters, Harrison Bay State Park is ideal. Covering 40 miles of Lake Chickamauga shoreline, this park includes 128 RV campsites as well as Bear Trace Golf Trail. Surrounded by water and wooded land, it's the perfect setting to aim for a hole in one. For another outdoor venue, check out Booker T. Washington State Park. Named in honor of the Tuskegee Institute's former president, this park features several interconnected trails for biking, hiking, and bird watching. Both state parks are open for day use, and you can view the current COVID-19 precautions here.
Unique Antiques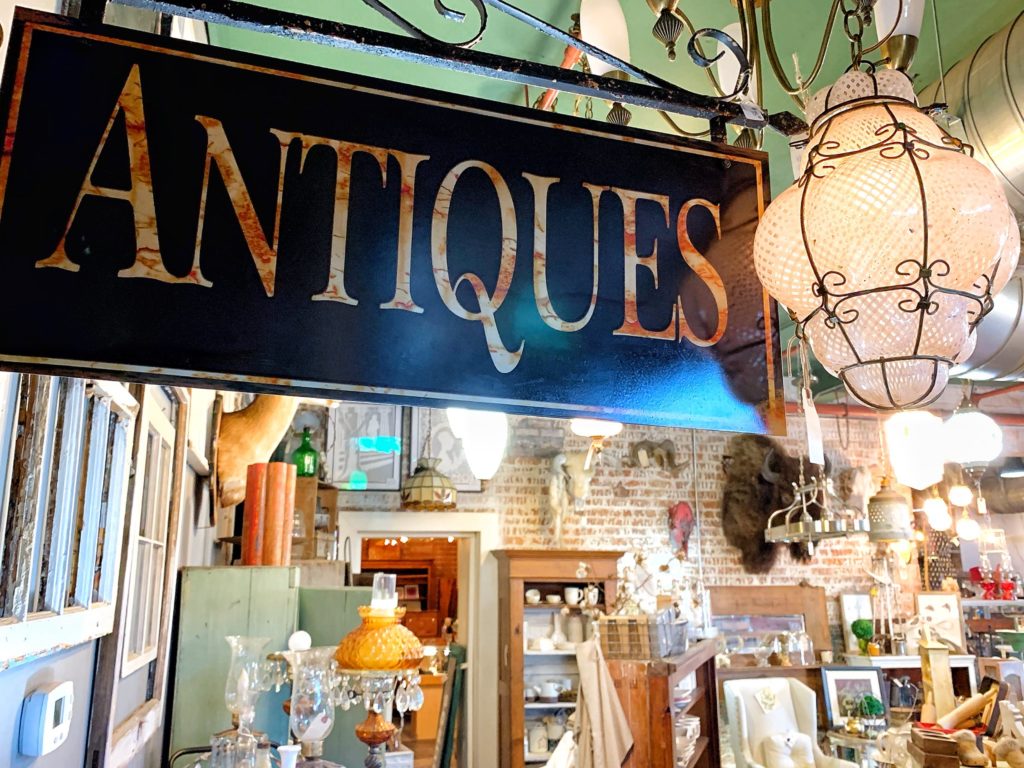 In various towns adjacent to Lake Chickamauga, you'll find several antique stores. These hidden gems are part of the Tennessee Antique Trail, an online brochure of all the antique stores in the state. Since many of the trail's 123 members are near Lake Chickamauga, it's the perfect half-day excursion if you need a break from nature. Even better, many of them are still open at least four days a week while taking the necessary social distancing precautions. For example, Callaway Antiques is about a 30-minute drive from Chattanooga. Owner Jeff Callaway comments that his store is known for "Primitive, handmade country store items from the 1890s-1920s. We also sell quilts, stoneware, and lots of custom bedding and curtains." A staple in Charleston, TN, they're in their 39th year of operation in the area.
A short 20-minute drive south, you can stop by Relics Antiques and Vintage Decor in Cleveland, TN. They specialize in French and Continental, Victorian, Art Deco, and Primitive pieces. Some items date back to the 1760s. If you find yourself in Chattanooga, The Refindery on McCallie is open Thursday through Sunday. This antique shop is considered more modern and urban. In addition to selling antiques, they also feature an extensive collection of types of vinyl and stereo pieces. 
Whether you're attempting to break Keen's largemouth bass record or looking for custom antique curtains, Lake Chickamauga is the place for you. Even in these unprecedented pandemic times, the simple pleasures of life on the lake can't be beaten.