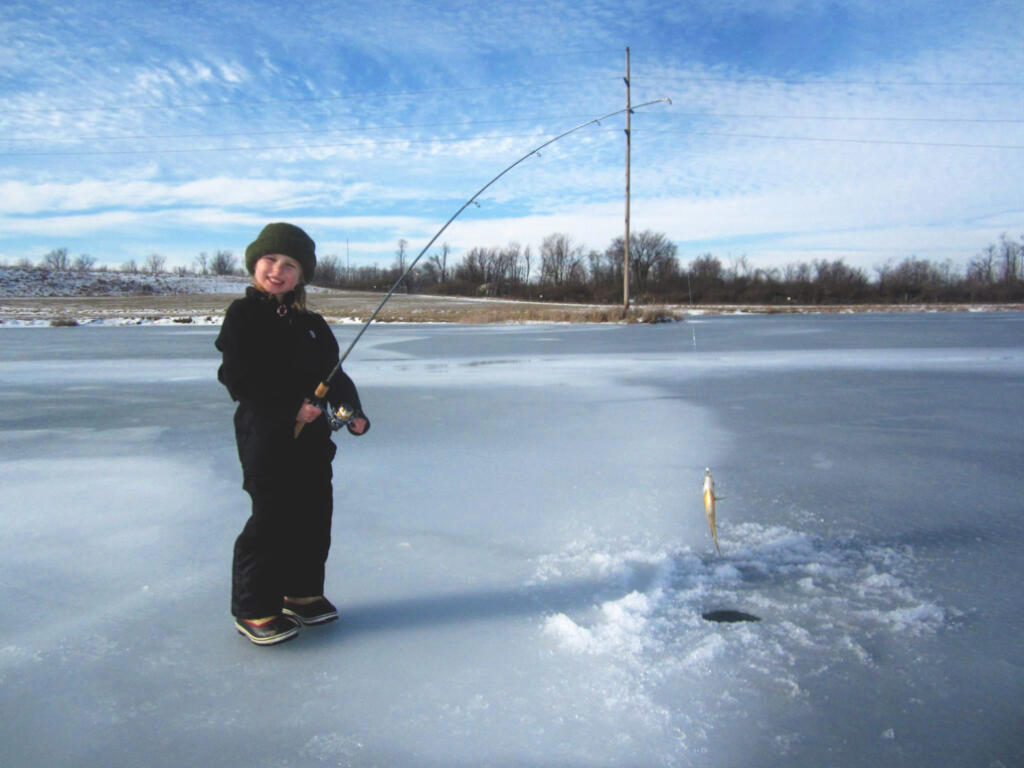 It's no secret that fishing is a favorite activity among lake homeowners. Whether you enjoy cooking a dish with your latest catch or prefer to catch and release, something is exciting yet meditative about this popular hobby.
However, fewer lake dwellers have tried the winter version of this sport. But with the right equipment and guidance, ice fishing can be just as fun — if not more — than the traditional canoe setting. If you live on a northern lake and want to give ice fishing a try, check out this beginner's guide!
Get the Right Gear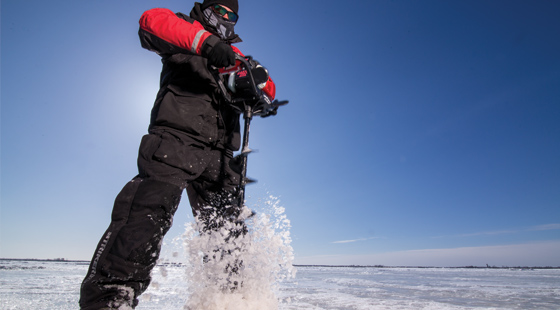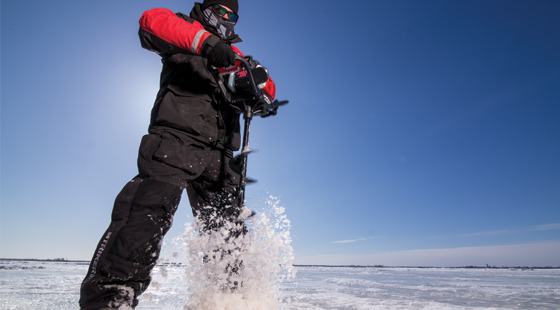 To ice fish properly, you'll need a different set of gear than for regular fishing. You'll most definitely need to invest in an auger, a sled, an ice scoop, and a few jigs.
Unless you want to go old-school and use an ax to cut a hole in the ice, the most necessary piece of equipment is an auger. Fuel-powered augers tend to work more quickly, while less expensive hand-powered augers take longer to drill holes. Either way, you'll create a hole between 6-10 inches to use for fishing.
Besides this tool, a sled is necessary to transport gear from your car to the fishing hole, and the ice scoop keeps your fishing hole clear of slush. Although this gear can be a financial investment, it's certainly possible to keep costs low and get started for around $200.

Because ice fishing is an extreme-weather sport, warm and dry clothes are essential. Remember to layer up as much as possible — you can always remove layers if you get too warm, but you can't add more layers if you've left them behind. Also, don't forget a personal flotation device (PFD) in case of an emergency.
Scout Out a Location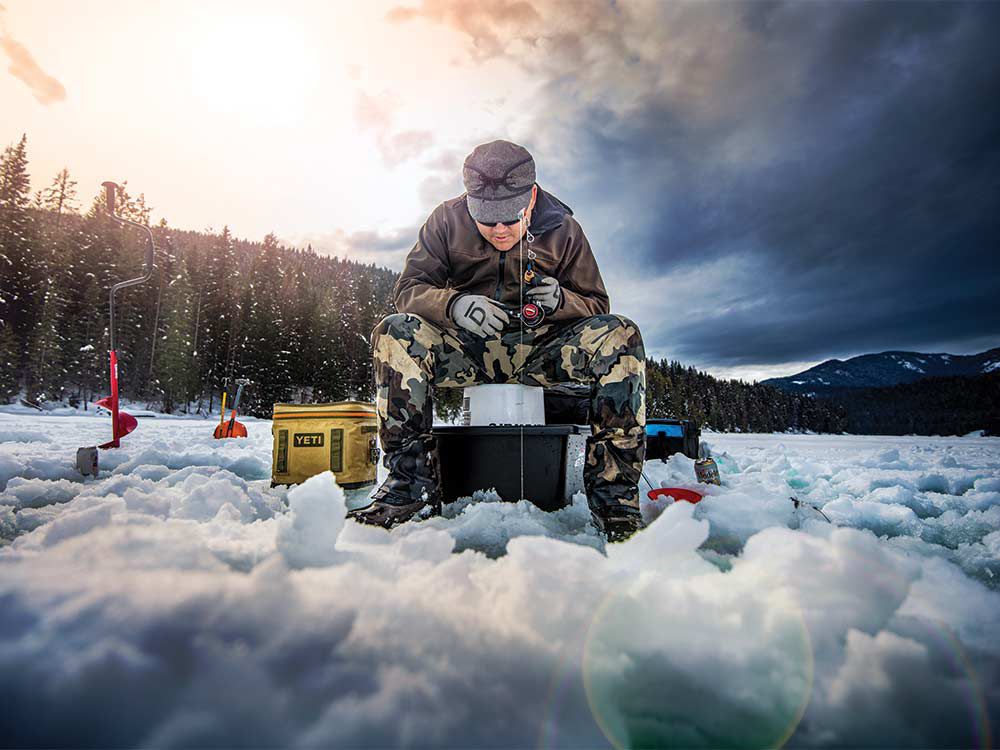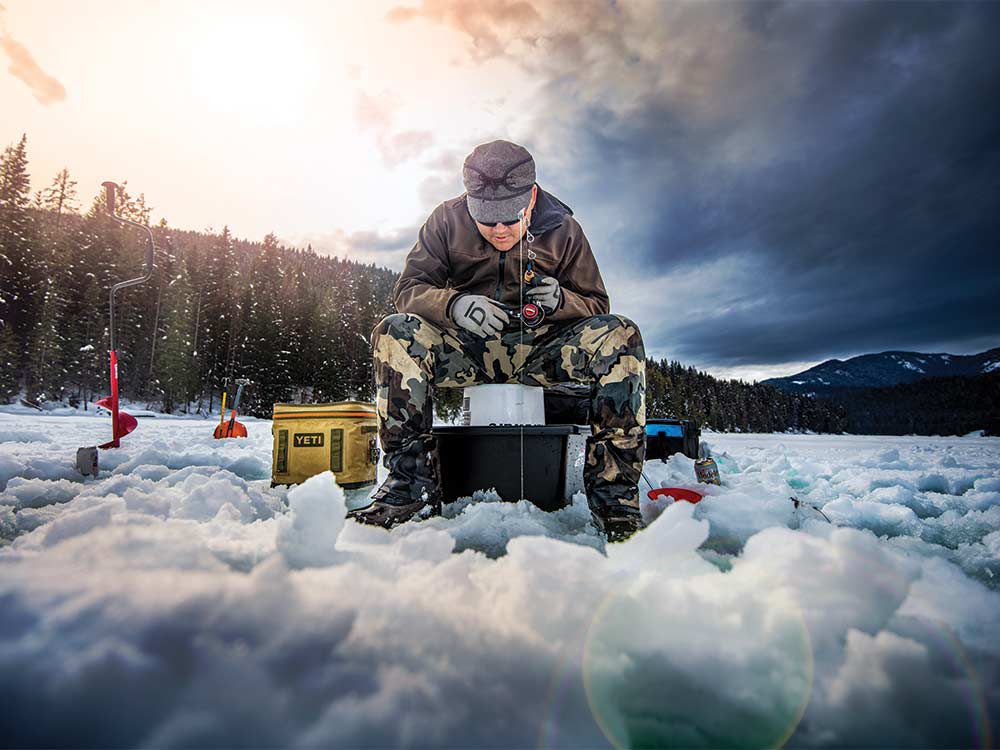 One of the biggest things that scare anglers away from ice fishing is the potential of falling through the ice. While this is a legitimate concern, it shouldn't deter you from practicing this sport at all. Instead, there are some considerations to keep in mind.
First, according to anglr.com, you need at least four inches of clear, solid ice to go ice fishing. This ice type typically forms around a lake's edges, which means you won't need to sled too far. Once you've found a spot, it's wise to drill a few test holes with your auger to see if fish are moving. If not, pick a new location!
It's also important to choose your lake or reservoir wisely. Jim Root, angler and guest writer for Deeper Sonar's blog, says to avoid rivers, streams, and spring-fed lakes, which often have weak ice. Instead, pick lakes with large fish populations or ponds deeper than 10 feet.
The Perfect Technique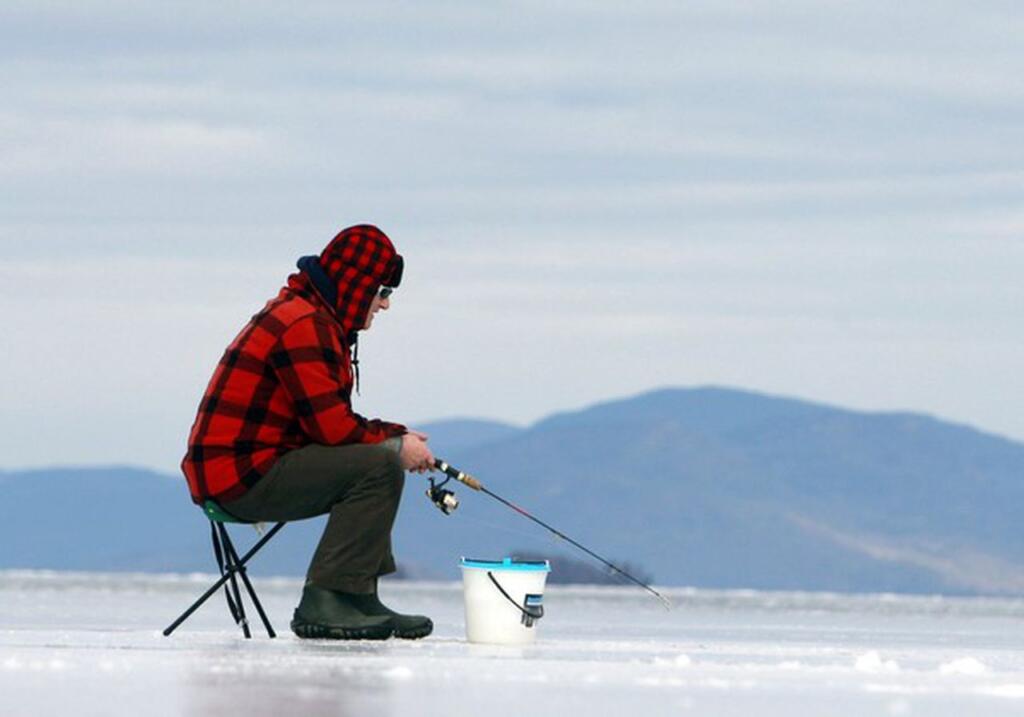 Finally, it's time for the fun part — the actual process of ice fishing. At this stage, you have the possibility of catching trout, walleye, perch, and crappie, among others. As Teeg Stouffer, founder of Recycled Fish, told Dick's Sporting Goods' blog, "If it can be caught, it can be caught through ice."
To catch these fish, you need to have good tools and techniques. While a traditional fishing rod and line can still work in a pinch, it's worth investing in a jigging rod for ice fishing, which will allow you to catch fish at greater depths than a standard rod.
When ice fishing, keep in mind that jig color matters for catching fish. Just set up a simple trap with a sinker and minnow, then wait for the fish to come to you! If you don't get any action for about an hour, it's worth trying a different spot. 
If you're an angler who doesn't mind extreme weather, ice fishing may be your perfect sport! We hope you reel in some good ones this winter.