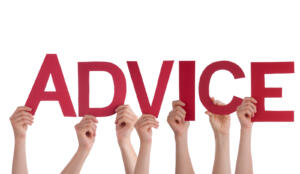 You have to admit, your vacation lake home is your little piece of paradise.
It's the spot you escape to in the summer. But now it's time for closing it up for a long cold winter.
The idea of it sitting there until spring sometimes raises a little concern. So, have you considered renting it out while you're gone?
Here are some essential marketing strategies for finding tenants.
Find Your Target Audience
First and foremost you'll need to know what type of people want to come to your lake home in the winter, when you're heading away from it.
Not everyone is going to be a snowbird, but there are plenty of people who enjoy being on a lake in the winter.
Think snowmobiles, ice skating, skiing and other outdoor activities if that's what people tend to do in your area during that time of year.
For those in a warmer climate, snowbirds looking to escape the bitter cold, experience the natural beauty and local wildlife, and just get away from it all, will probably be your demographic.
Provide Valuable Information
Since the Internet, we have access to all kinds of information, and this is where the majority of people will start their search for a rental.
People will research all available options, so make sure you have as much information available about your property.
When it comes to marketing your vacation lake home, take a few minutes and make a list of all the things that people can do around that area in the winter time.
For instance, if bird watching is popular, provide a list of birds that are local, and include the best areas to see them.
Other examples of local activities and attractions could include local hunting lodges, boat rentals, marinas, fishing guides or anything else that would be of interest for potential renters.
List the Rental As Many Places as Possible
There are many rental websites available out there, and to maximize your exposure you should make sure you are listed on all of them.
Whether it is a niche rental website specifically for lake homes, or a more general site like Airbnb, create a detailed description of your property and provide plenty of quality photos.
Some of these websites charge to advertise, but many of them will only take a percentage off the back-end of a rental, so you only pay if the website provides a renter.
While you may be tempted to cut out the middle man and create your own website, keep in mind that you will never be able to compete with these websites when it comes to web exposure.
They will always be on the front page of all search engines; organically and in paid ads.
Be Active on Social Media
Everyone understands the power of Facebook and other social media platforms. So put them to good use.
Some social media networks focus on images, like Pinterest and Instagram. Spend a few minutes each day posting images and following other people who might be interested in what you have to offer.
Leave a link to your website, or a phone number, so people can get in touch easily.
Post images on Twitter, and use good hashtags to target people.
And, of course, Facebook is a great place to post and tag your photos. Find Facebook groups that have people looking to do activities in your area, and share your information.
Run Specials and Have Reasonable Rates
If you are in the South with no nearby ice skate or skiing, there probably isn't a high demand in the colder months.
Recognize this, and lower your rates accordingly. You can also encourage rentals through specials such as, "Rent my home for 5 days, get the weekend free!"
Test out different promotions, such as a free weekend giveaway.
To enter the drawing require that people on social media like your page, and share your content. This will grow your future customer base and could lead to more steady booking in the future.
Encourage Feedback and Reviews
Follow-up with your customers after each stay, and find out about their experience.
If they had a positive experience, politely request that they provide an appropriate review of your lake home on the website on which they found it.
If they do give you a 5 star or glowing review be sure to send them a thank you card, or even a small token of your appreciation, such as a small gift card.
If they had a negative experience, hopefully they will have contacted you during their stay and given you a chance to remedy the problem.
If not, apologize, let them know you will be fixing whatever they experienced immediately, and actually follow through.
Keep it Current
Keep your photos on rental websites and social media-up-to date.
Yes, your carpet was absolutely gorgeous 5 years ago, but now it is faded and frayed.
Putting out the 5-year-old picture may get your more rentals, but you immediately lose their trust and any future business. Keep your pictures up to date and all of your descriptions honest.
Pass the Buck
Most areas will have real estate or rental agencies who will handle the entire process for you, but at a cost.
This can be a great option for anyone who doesn't have time or just doesn't feel like putting up with the headache of marketing, renting, cleaning and maintaining the property.
These are just a handful of ways to help market your lake home and keep it rented during the winter.
If you'd like to share any strategies that have worked for you please post in the comments below!