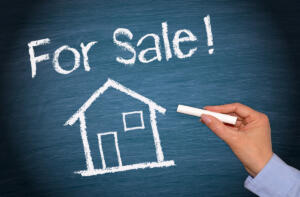 There are seven tips that will help you sell your home fast. Of course you are competing against other properties for sale, but you will have the edge if you implement this list.
These powerful tips will help ensure your house will not sit on the market too long.
Tip 1: Price it right.
In order to price it right, you will need to know what the true value of the home is. You are able to have the property survived in order to know the true worth.
Once you have the number, although you want the most money out of the deal, you will need to look at other houses in your market and find out where your property fits in. This is where an experienced REALTOR can be a fantastic asset.
Tip 2: Don't have full closets.
If you have items still inside the home, then you will have items in the closets as well. Homebuyers will ensure that the property offers enough space for their personal belongings.
A tip for this is to take half of the items from the closet to make them appear large. Make sure to have the items that remain in the closet organized.
Tip 3: Light up the property.
One aspect of selling a home is to ensure that the home is lit up very well. You will need to open or take down drapes to let the natural light in. It will seem bright, happy, and well lit.
Tip 4: Get the right agent.
Make sure that you hire a good real estate agent. This is particularly valuable when selling lake property. A good agent will know your lake and the property values, will help you set the best price, and knows where to find the home buyers, who are often from out of town or even out of state.
Tip 5: Hide the animals.
Although you love your dog, others may not. Not everyone is an animal lover, and some people see pets as just another source of dander and odor. To help this, while showing the house have your animal in another location. Hide all animal bedding, toys, and other animal related objects.
Tip 6: Do not go over board on upgrading.
Even though offering quick fixes to the home is a great idea and will up the profit margin, redoing a large project for a room or the whole home will end up costing you. You will not be able to get the same money you spent back out of the purchase. Just make small fixes and leave the rest.
Tip 7: Take the most personal items out of the home.
This is one of the most important aspects of selling a home. People do not want to see family pictures of you vacation of the past years. They want to imagine making their own memories. So it is important to remove any photos, keepsakes, or other personal collections.
Selling your home does not have to be complicated. Nor should the house set for months or years while you wait. Using these tips will make sure that you sell it fast and gain the profit you want.