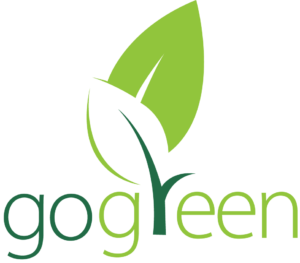 Green cleaning has become very popular as many people are more environmentally conscious. There are many cleaning solutions that are completely 100% organic and natural, available to purchase, and effective cleaning agents.
Harsh chemicals do many bad things to our bodies as well as the environment we live in. Breathing in strong, unnatural, commercially produced solutions can be detrimental to our health.
Here is a list of 7 DIY natural cleaning solutions for your home so you no longer have to worry about harmful side effects caused by harsh unnatural chemicals:
Lemon juice– the acidity levels in lemons help to break down dirt and grime while leaving a lemony fresh scent. For an extra strength cleaning solution, use the lemon peel as well. It is great for wood as the oils infuse it giving it shine.
Vinegar– like lemon juice, the acid in vinegar breaks down the mess and acts as a powerful cleaning agent. You may also use vinegar to clean your fruits and vegetables, as it also kills bacteria.
Baking soda– add this ingredient to your lemon juice or vinegar to help clean up quick. Baking soda is the most common natural cleaner used, besides lemon and vinegar. Because of the grittiness of baking soda, it helps to clean messes up that are stuck on or simply hard to wash off with just vinegar or lemon juice and water.
Essential oils– some of these actually help clear out mold and bacteria. With needing only a couple drops added to water, essential oils are a great way to save money while being environmentally friendly. Great uses for essential oil solutions: getting rid of shower scum with lemon oil, cleaning your toilet with tea tree oil, and lastly, washing your windows with lavender oil.
Borax– this is a common use for doing your laundry with an all-natural product. Many times borax is paired with a bar soap that you grate and washing soda. It is an extremely economic way to clean your clothes, while being completely additive free.
Salt– adding this to your solution or even making a salt and water thick concoction is the way to go when you have a tough mess to clean up. The salt acts as a way to exfoliate hard to clean surfaces; it gets the messy job done quickly and efficiently, and you can be sure your counter, floor, wall, or any other surface, will be super clean.
Hydrogen peroxide– this is an extremely effective natural cleaner; it disinfects and it can actually kill mold, salmonella, and bacteria. Hydrogen peroxide also works the same way as natural bleach for your clothes or white surfaces does.
With so many other alternatives to chemical cleaning solutions, there is no reason to not add green cleaning mixtures with your cleaning routine.
There are also all natural cleaning solutions available in most markets today, in case you didn't want to make your own. To be environmentally friendly and health conscious, all natural solutions are the way to go to ensure safety and health for your family.