Unless you're doing catch and release fishing, one of the biggest perks of summer at the lake is cooking a fish that you've reeled in yourself. There's an unbeatable sense of pride that comes with reaping the benefits of your day on the boat. Plus, fish are filled with omega 3 fatty acids and vitamins. Low in fat and higher in protein, fish is often considered a superfood. But what if you're experienced with a bait and hook but clueless in the kitchen? If this is you, check out these five ways to cook your fish. One "catch-of-the-day" dinner coming up!
Baking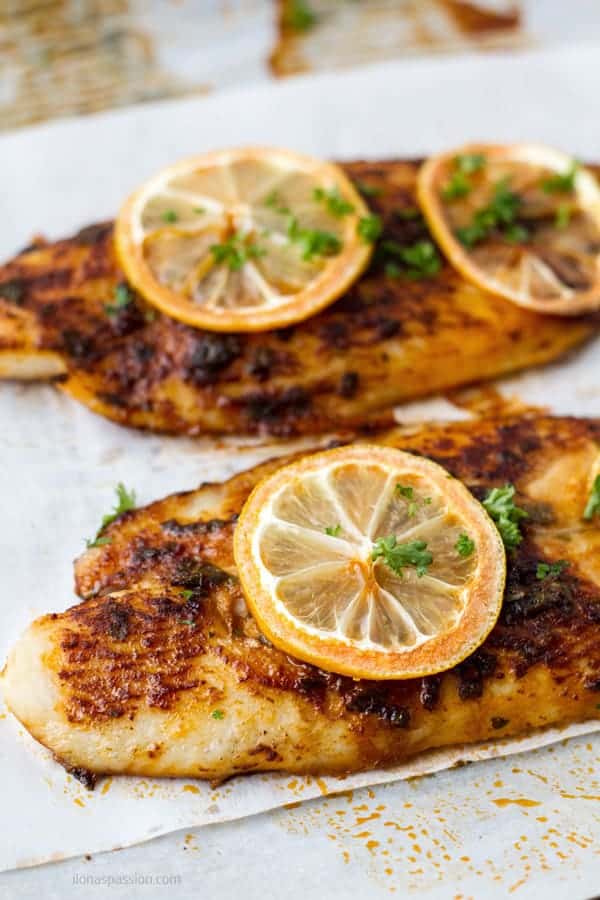 One of the simplest ways to cook fish is by baking it. For most fish, you can accomplish this by heating the oven to 450 degrees Fahrenheit, spraying a baking sheet or dish with cooking spray or olive oil, placing the seasoned fish onto the sheet, and putting it in the oven. The cook time can vary based on the thickness of your fish. According to Better Homes and Gardens' blog, 4-6 minutes for every ½ inch of thickness is a good rule of thumb. If your fish is frozen, be sure to thaw it before baking. While the most optimal strategy is moving it from the freezer to the fridge overnight, you can also quickly thaw on a microwave defrost setting.
Saute or Pan Frying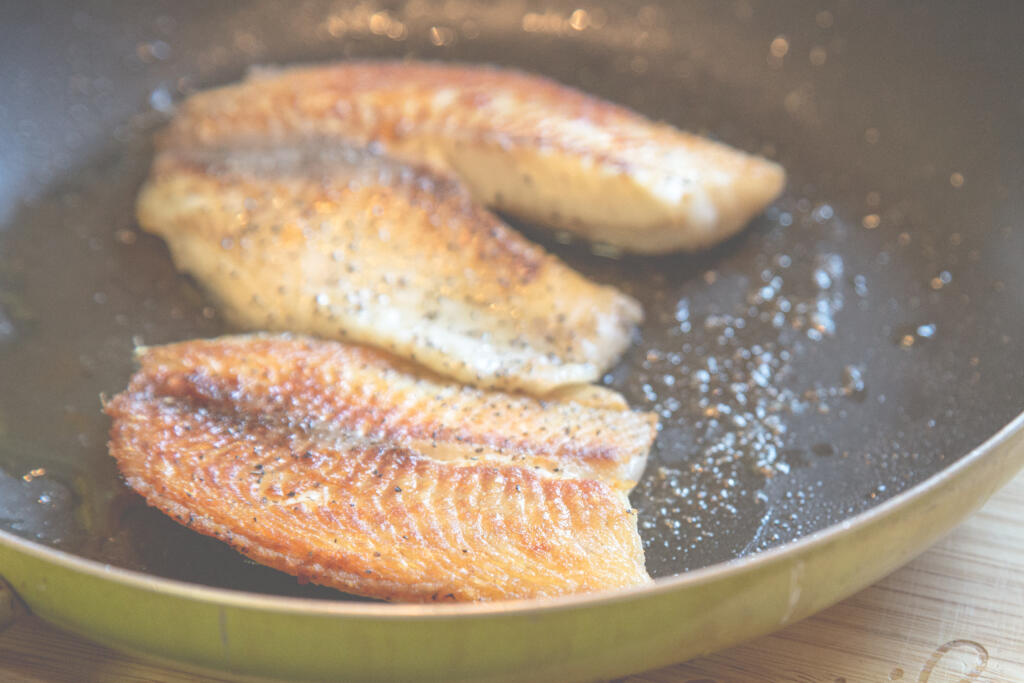 If you'd prefer a crisper texture to your fish entree, it's time to grab a pan instead of an oven mitt. This stovetop technique produces meat that's lightly crispy and tender. Although it's best used for seafood such as shrimp and scallops, firmer fish can also be pan-fried, especially if you cut them into strips first.
For a classic pan-frying technique, you'll need these ingredients: flour, milk, eggs, and bread crumbs. First, coat the fillet in flour, dip it in the egg and milk mixture, and cover it in bread crumbs. The eggs and milk are essentially the glue that holds these ingredients together. Then, cook fish for 4 to 5 minutes per side, depending on the inches of thickness.
Grilling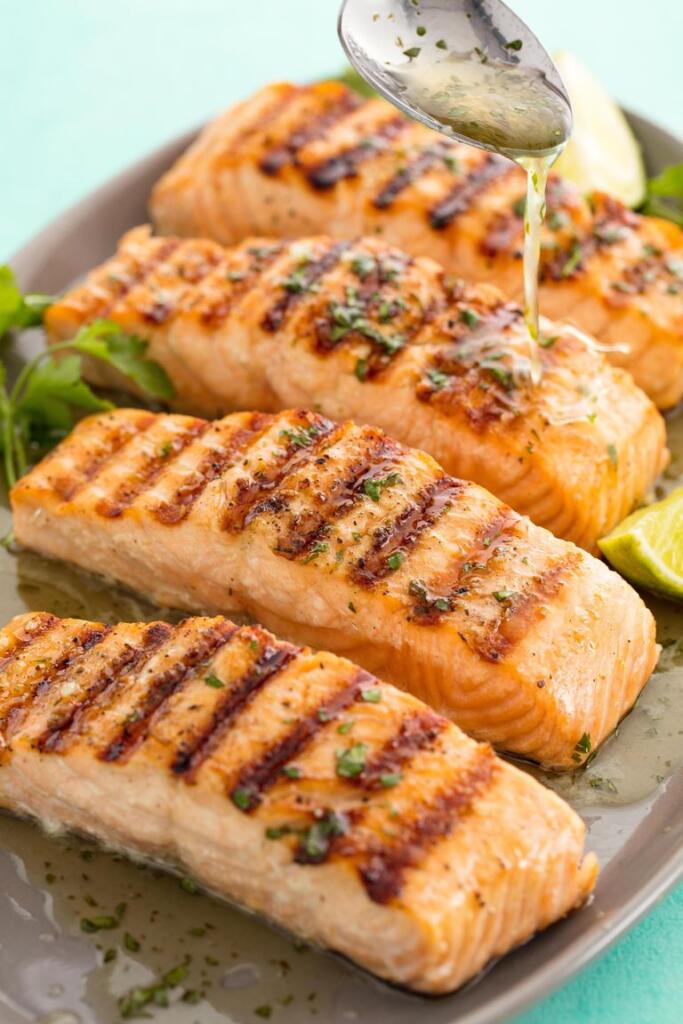 Since it's summertime, outdoor grilling is a fun, seasonally appropriate way to cook fish. As opposed to pan-frying, which works best with smaller cuts of fish, grilling is best for hardy, thicker cuts of fish such as tuna, halibut, swordfish, or salmon. If it's your first time firing up the grill, the process can seem intimidating. However, grilling fish is simpler than you think. First, make sure the grill is clean and oiled. Then heat the charcoal for 30 minutes or gas grill for 10 minutes with the lid closed. Be sure to heat it on "high" to increase the caramelization and get those classic grill marks on the fish. From there, place the fish onto the grill and cook for 4-6 minutes per inch of thickness on each side.
Poaching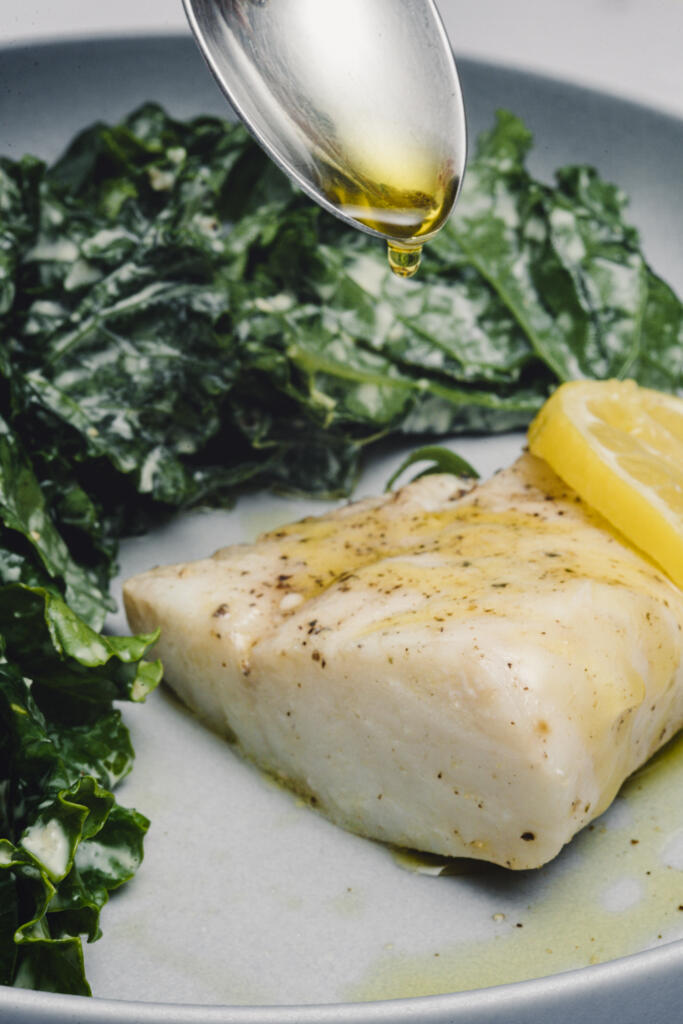 Poaching is one of the healthier ways to prepare fish. This is because the lower temperature and the lack of oils used in cooking help preserve the omega-3s that make fish such a healthy choice of protein. Typically, poaching fish has four key ingredients: liquid, herbs, an acid, and a combination of celery, greens, and carrots. While almost all fish can be cooked in a heated liquid (e.g., wine, water, milk, fish stock), the best candidates include thicker, meatier cuts like salmon, tuna, and sturgeon. Just pour the liquid of choice into a pan to cover the fish, cover the pan tightly, and cook for 10-15 minutes. Different mixtures of herbs can also be used to elicit more flavor from the meat.
Deep Frying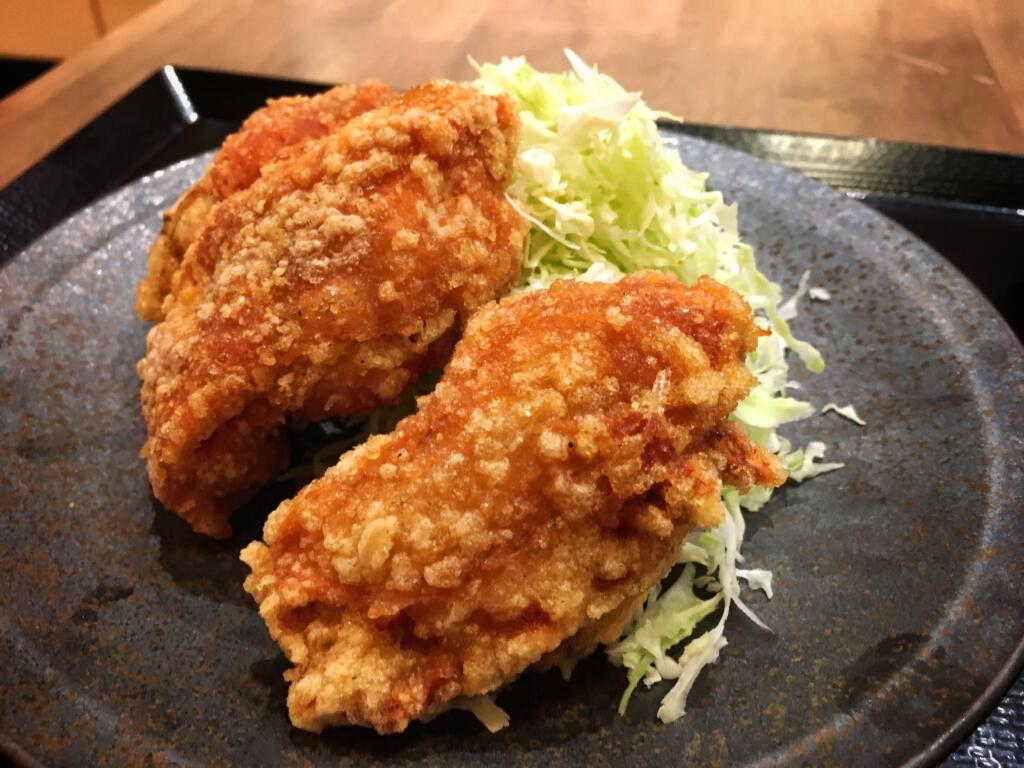 Do you own a deep fryer at your lake house, and are you looking for a reason to use it? If so, then this method of preparing fish is perfect for you. It's also pretty easy! The toughest part of deep-frying fish is creating the breaded mixture. A combination of flour, cornmeal, and a mixture of seasonings should do the trick. Throughout the process, you'll want to monitor the oil temperature with a candy thermometer. Oil that's too cool will make your fish too soggy and filled with grease, while overheated oil will burn the fish. Anywhere between 350 and 375 degrees Fahrenheit will generally produce nice, crispy results. Before serving, drain on a paper towel to remove excess grease.