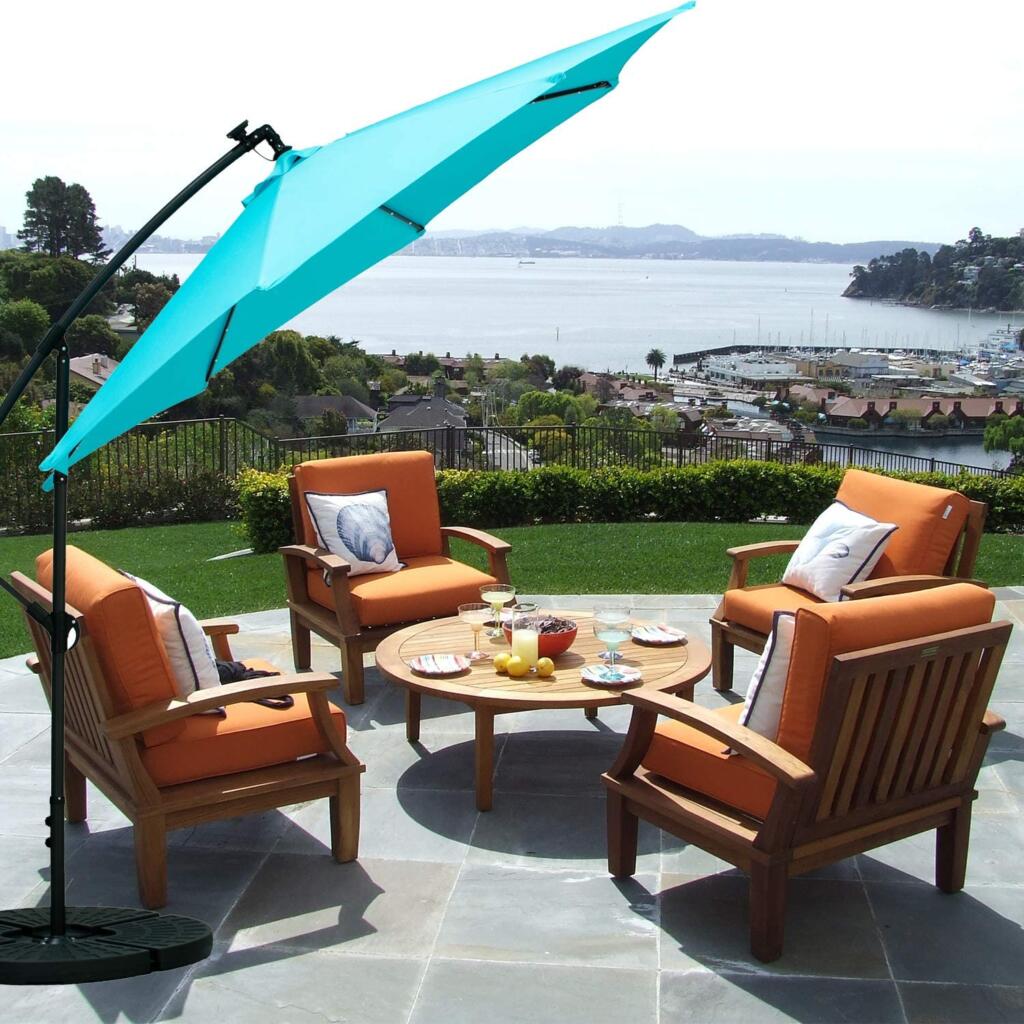 Whether you're enjoying lunch on the patio or relaxing on your boat dock, outdoor umbrellas provide the necessary protection from the sun's harmful UV rays. In addition to wearing sunscreen, an umbrella adds an extra layer of UPF (ultraviolet protection factor) to keep you safe. This summer, patio umbrellas are an absolute must-have item on the lake. Check out some of the newest patio umbrellas on the market that will give you the summer shade you need!
9' Market Umbrella by Abba Patio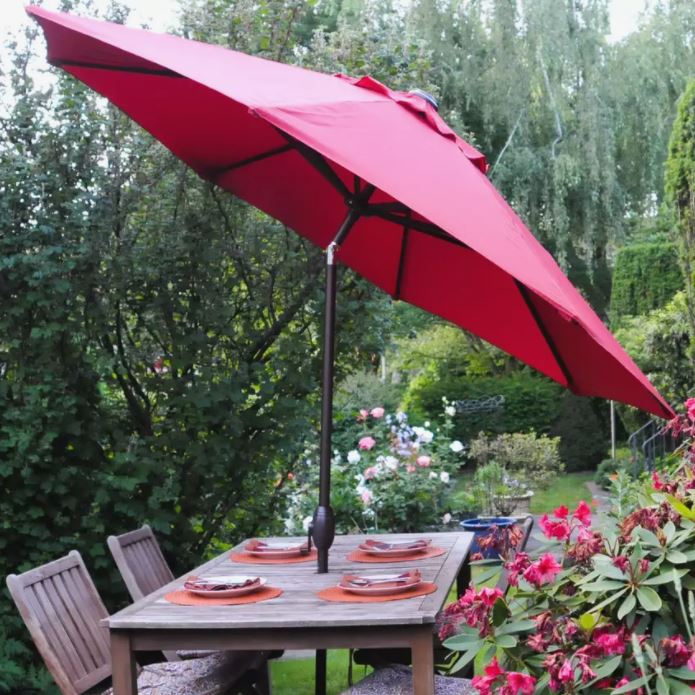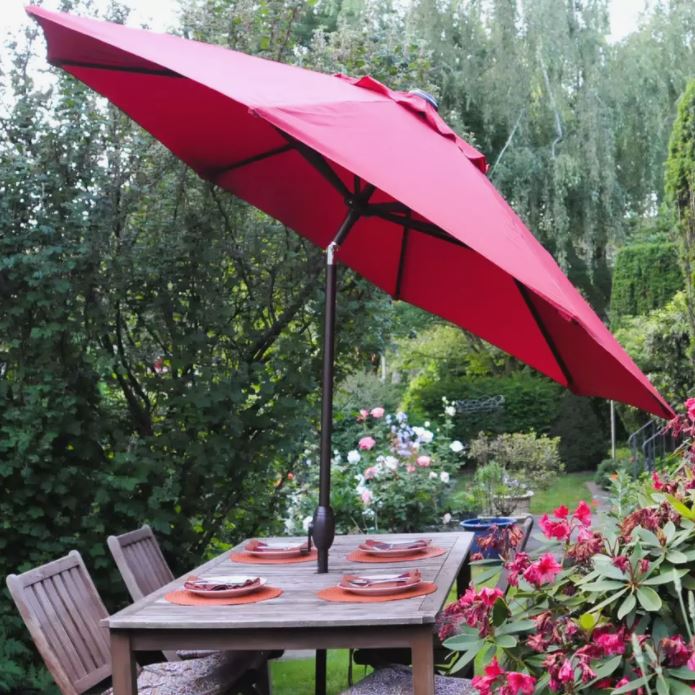 This patio umbrella was ranked the "best overall" by The Spruce's list of the best umbrellas for 2021. Perhaps its most outstanding feature is the push-button tilt that allows the umbrella to sit at an angle so that you can position your shade directly in front of the sun. The water-resistant and UV-resistant fabric will keep you free from burns while you enjoy the afternoon. Durable and easy to use, this patio umbrella is made to last for many years at your lake house.
Sunbrella Market Umbrella by EliteShade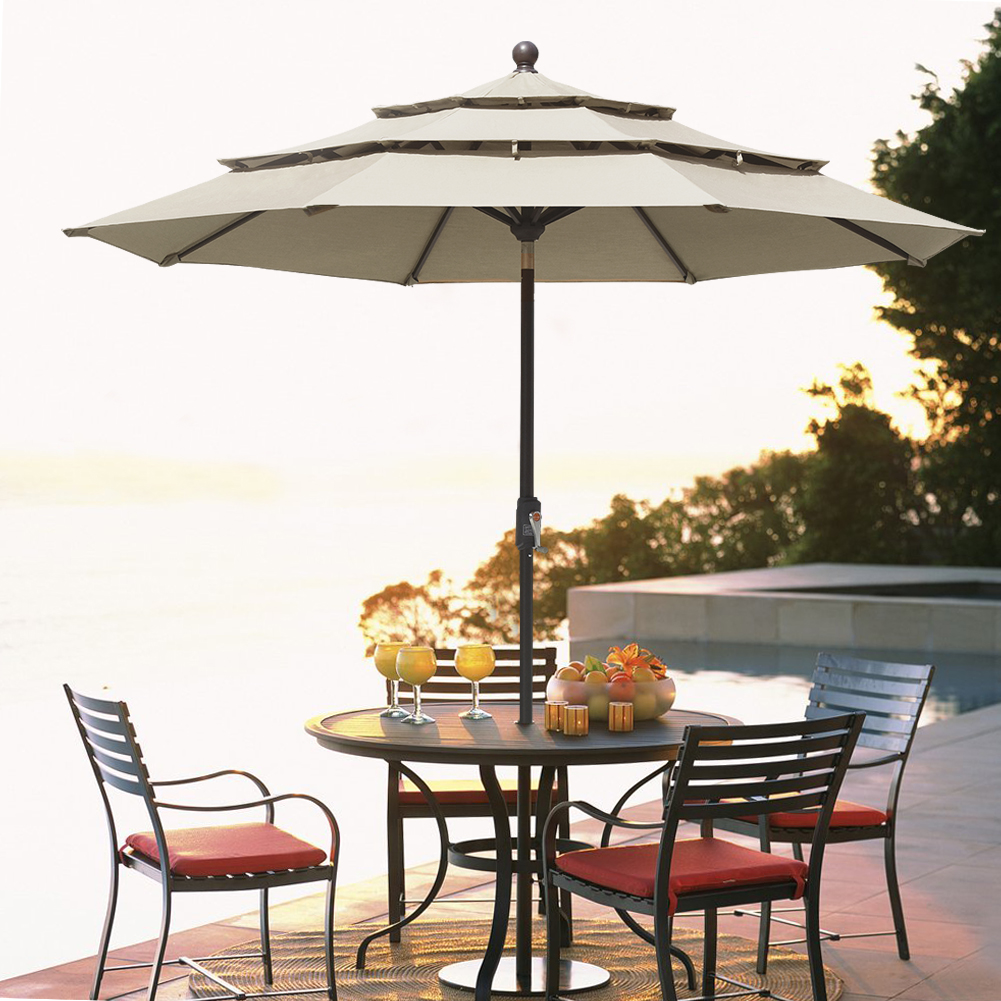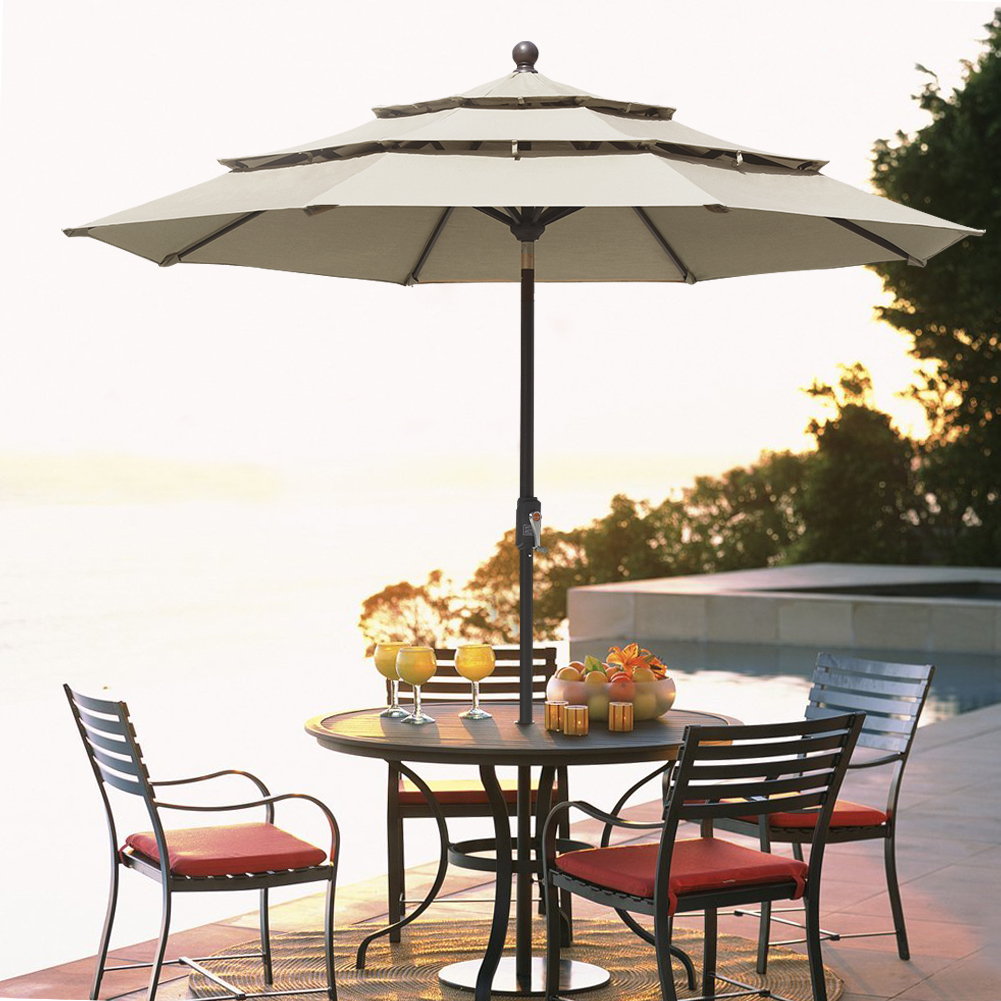 Specifically built to withstand winds, the Market Umbrella from EliteShade is designed with three tiers of ventilation. These vents allow both hot or cold air to filter through without knocking over your umbrella. Plus, the crank open pole makes this product much stronger than others on the market, offering even more protection from toppling over. For those of us in particularly windy lake areas, this umbrella is a dream! It also comes in a variety of colors, from Macaw Green to Royal Blue, that will stand out in your backyard.
9' Patio Umbrella by SunnyGlade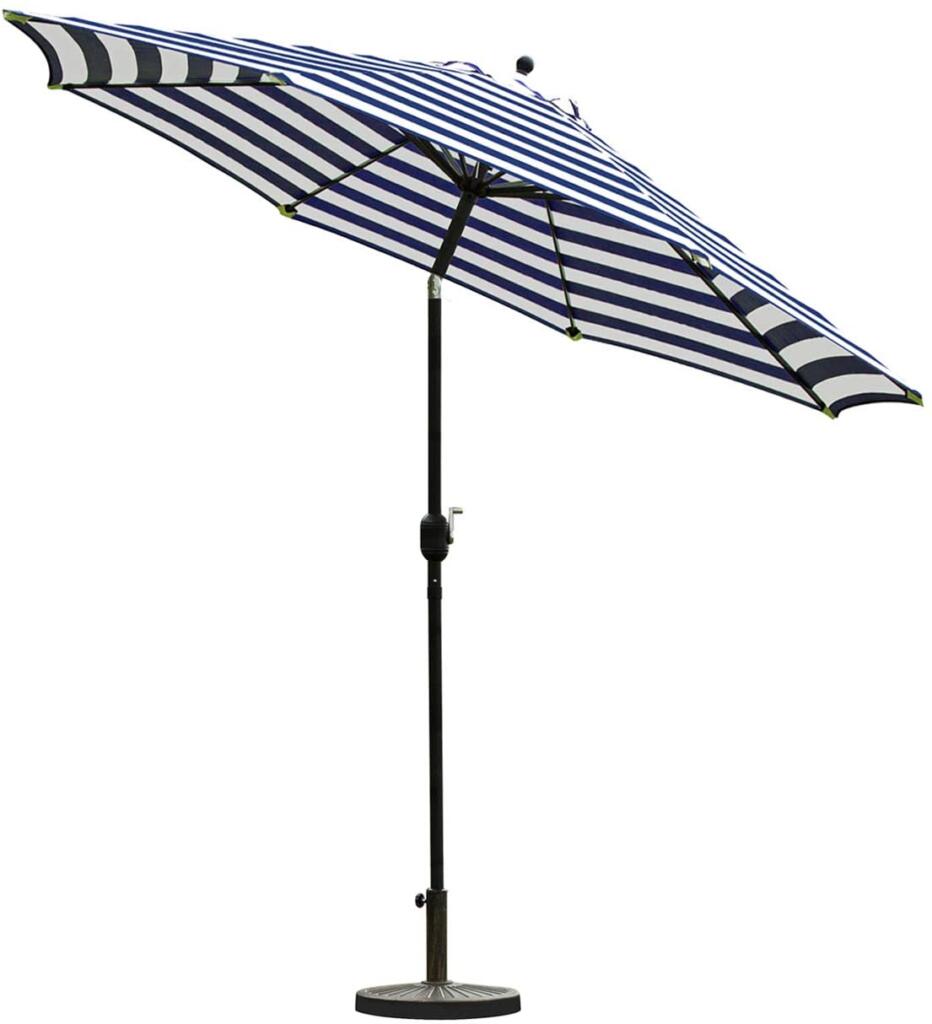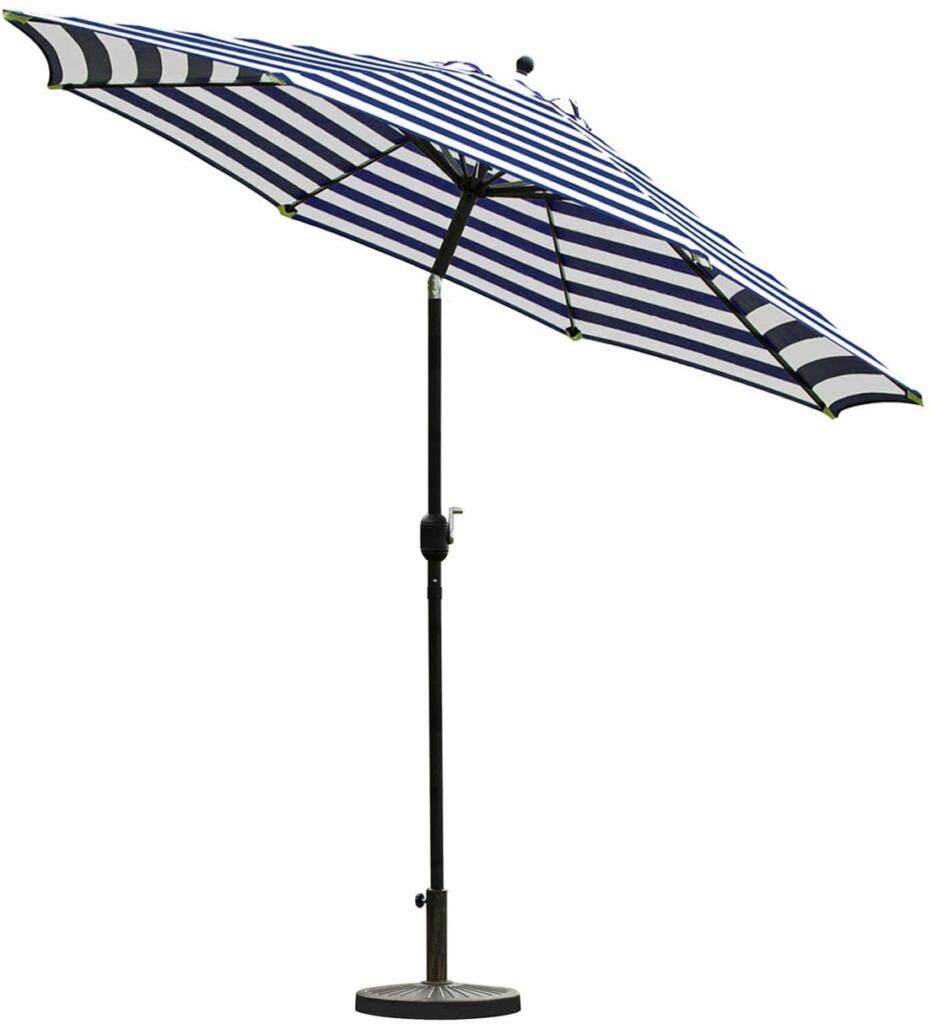 If your outdoor space is on the smaller side, this 9' patio umbrella from SunnyGlade might be perfect for your lake house. Made from 100% waterproof polyester with a sturdy aluminum pole, this product is made to last. Its size is perfect for a table with four to six chairs, making it ideal for small gatherings with family or friends. Although this product comes in various colors, the navy and white stripes evoke a particularly stunning nautical design vibe.
Solar LED Umbrella from Best Choice Products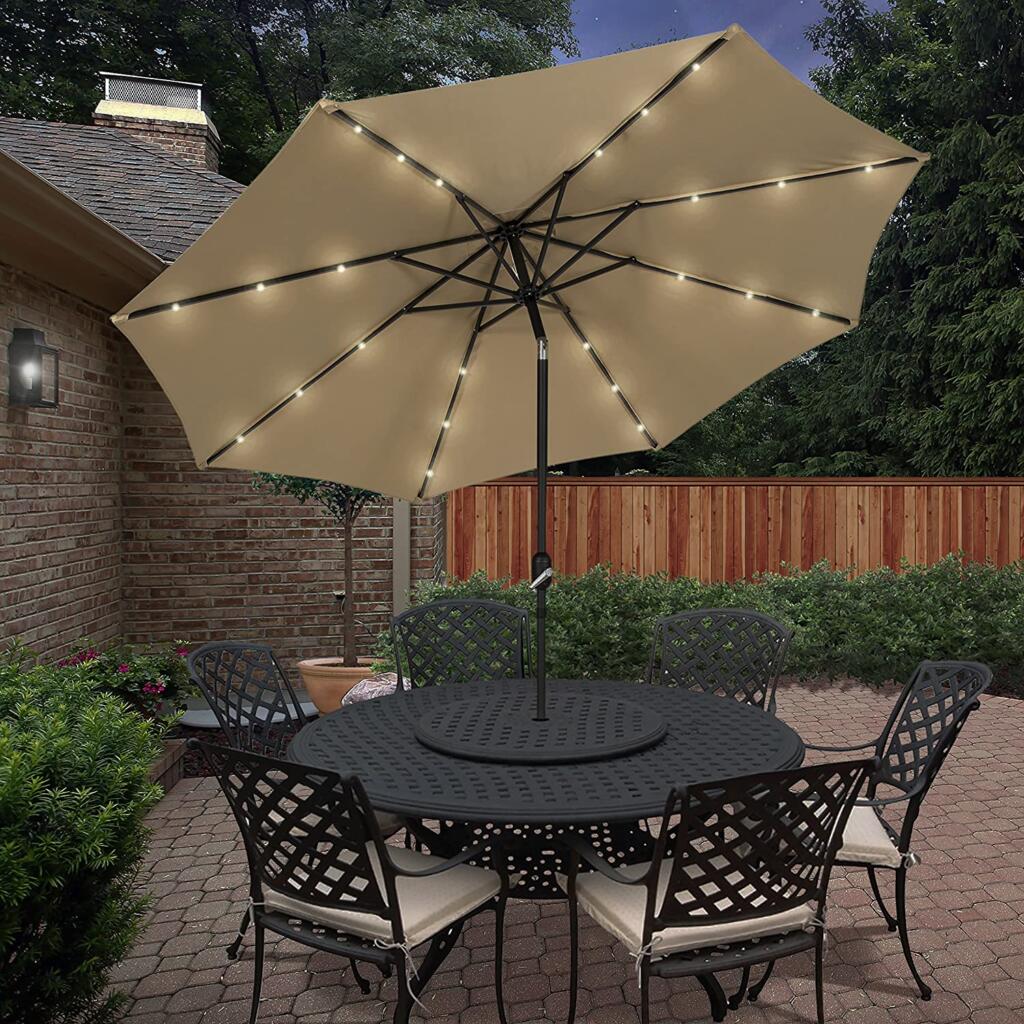 We all love lounging under an umbrella on hot summer days. But what about when those days start turning into nights? There's a crucial window of time somewhere between 6 pm and 8 pm where you need both shade and light. Enter the solar LED umbrella. In addition to highly durable fabric, this patio umbrella also boasts 24 built-in solar-powered lights that last for 6-7 hours at a time. This umbrella will bring a newfound ambiance to summer nights.
North Bend Rectangular Market Umbrella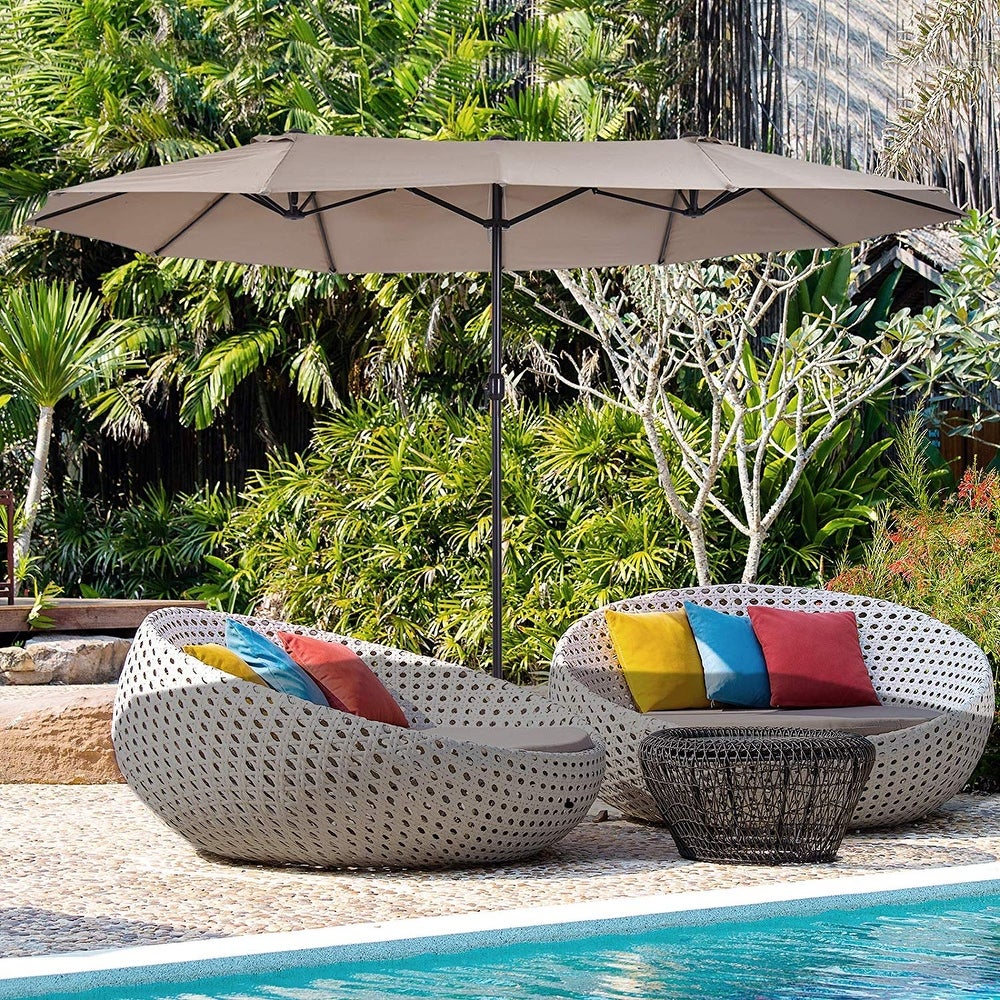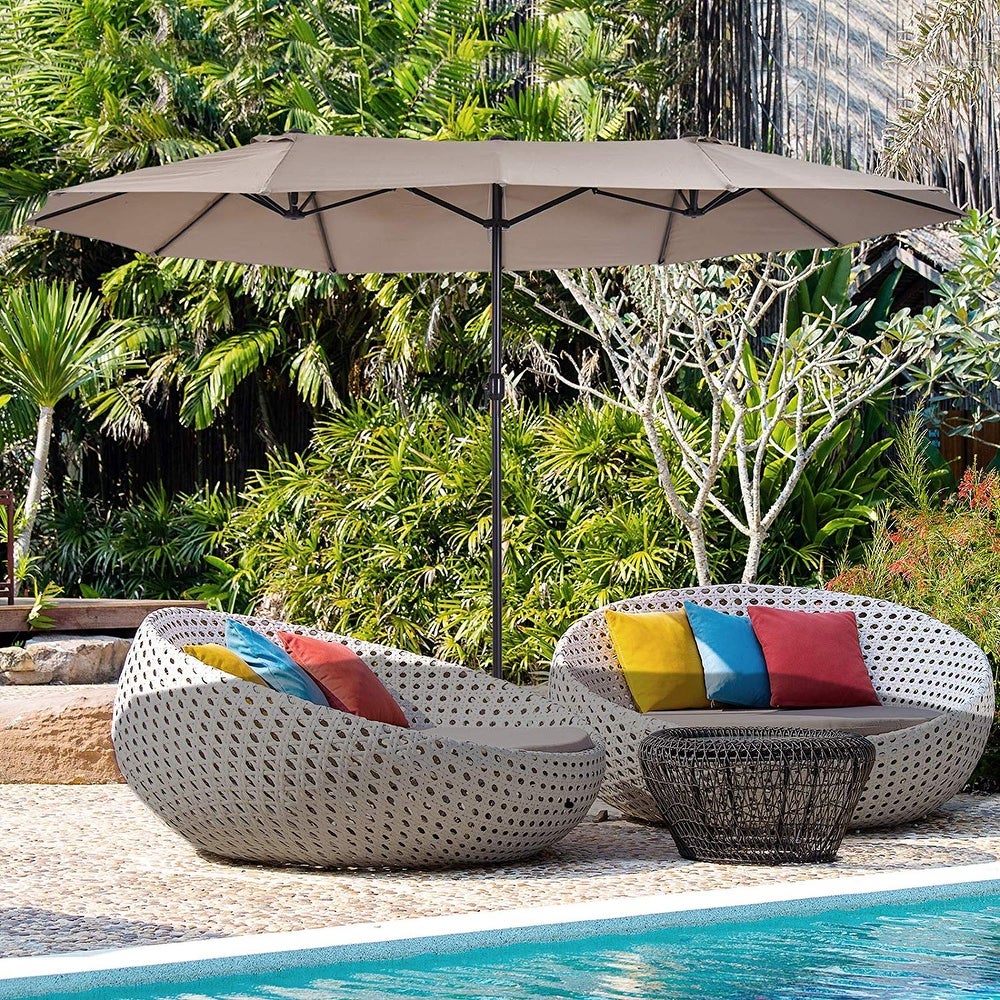 Who said that all umbrellas needed to be round? This rectangular market umbrella from North Bend is essentially two umbrellas in one, providing maximum canopy shade. The rectangular shape makes it perfect for a double set of lounge chairs or a balcony. With water-resistant, anti-UV fabric, this product protects you from both rain and sun. What more could you need for life on the lake? 
Stay cool this summer!