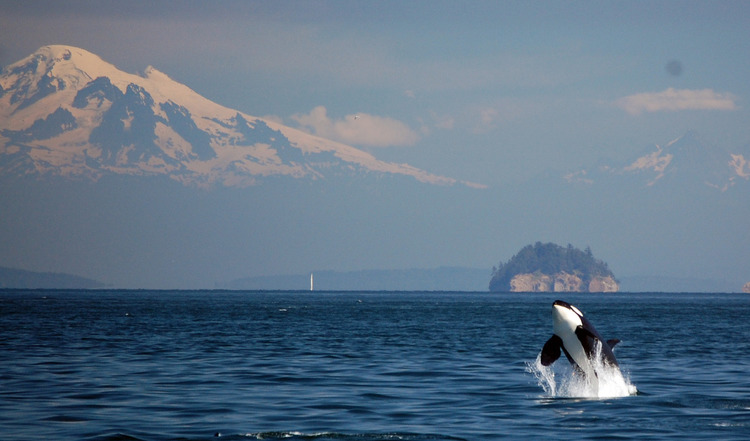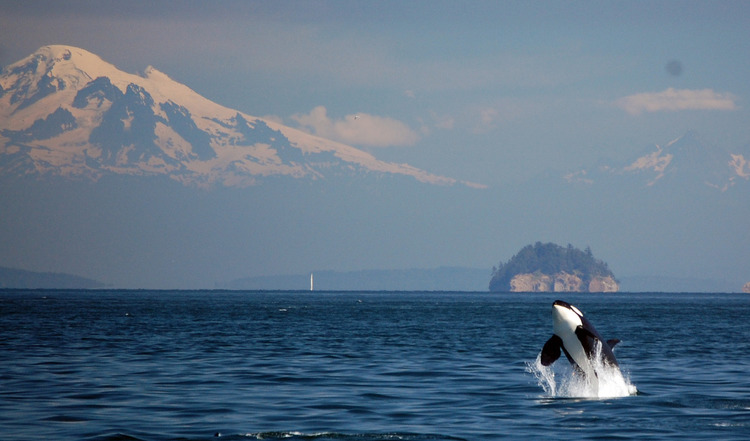 If you've been to the Pacific Northwest and skipped Puget Sound, you're missing out. It's simply magnificent. Stretching along Washington state's northwest coast, this expansive inlet borders large cities like Seattle and natural attractions like Mount Rainier.
As Lake Homes Realty moves into Washington State, we're excited to announce our presence on Puget Sound. To celebrate our launch in this region, check out these five facts!
It's Actually Not a Lake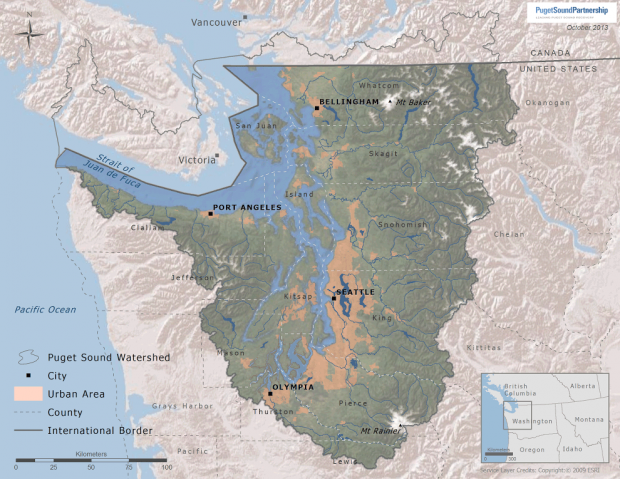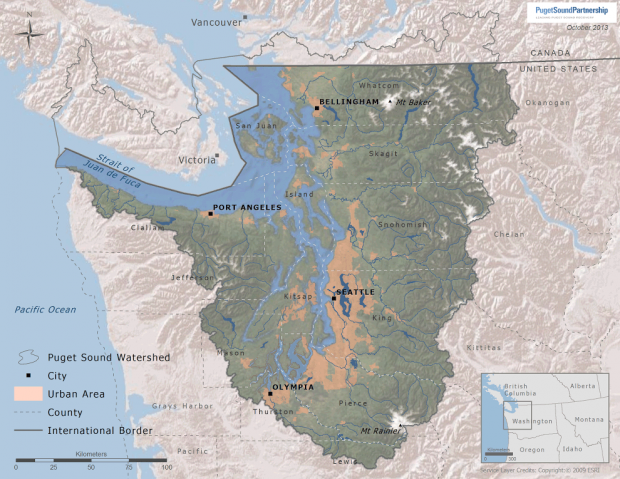 Although Puget Sound is one of our lake markets, it's not technically a lake. Instead, it is a 100-mile system of islands, channels, inlets, and estuaries fed by freshwater from the Olympic and Cascade Mountains. Its 2,500-mile shoreline extends from the northern Deception Path to the southernmost Olympia, making it the second-largest estuary in the U.S. just after the Chesapeake Bay.
It's also a considerably deep body of water. The deepest point, between Whidbey Island and Tacoma, is 600 feet. That's deep enough to submerge the entire Washington Monument!
It's Home to Unique Marine Life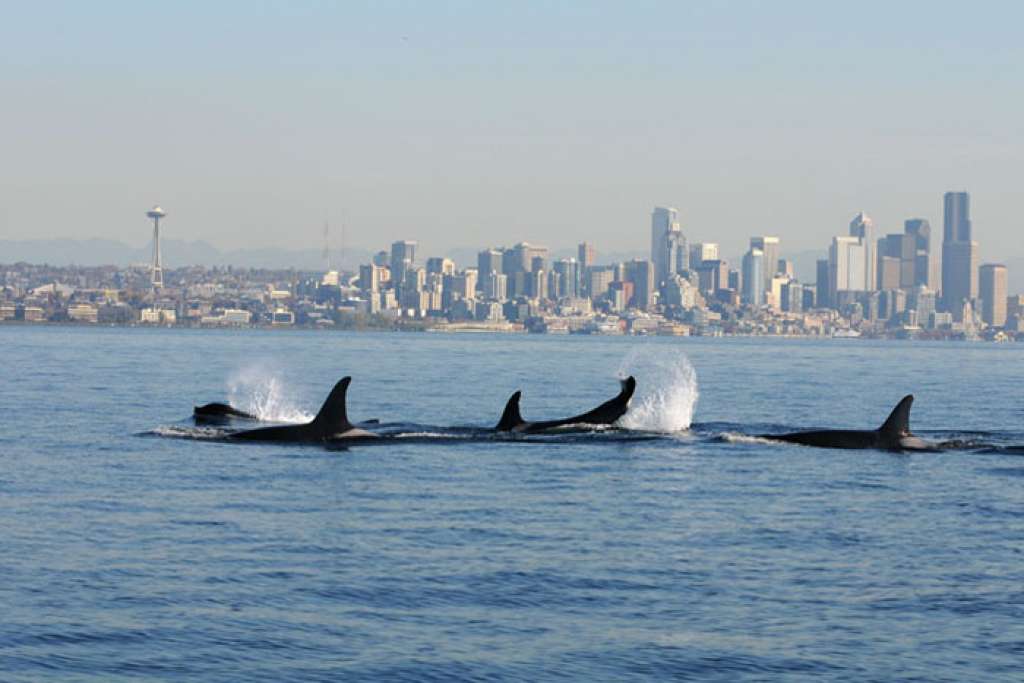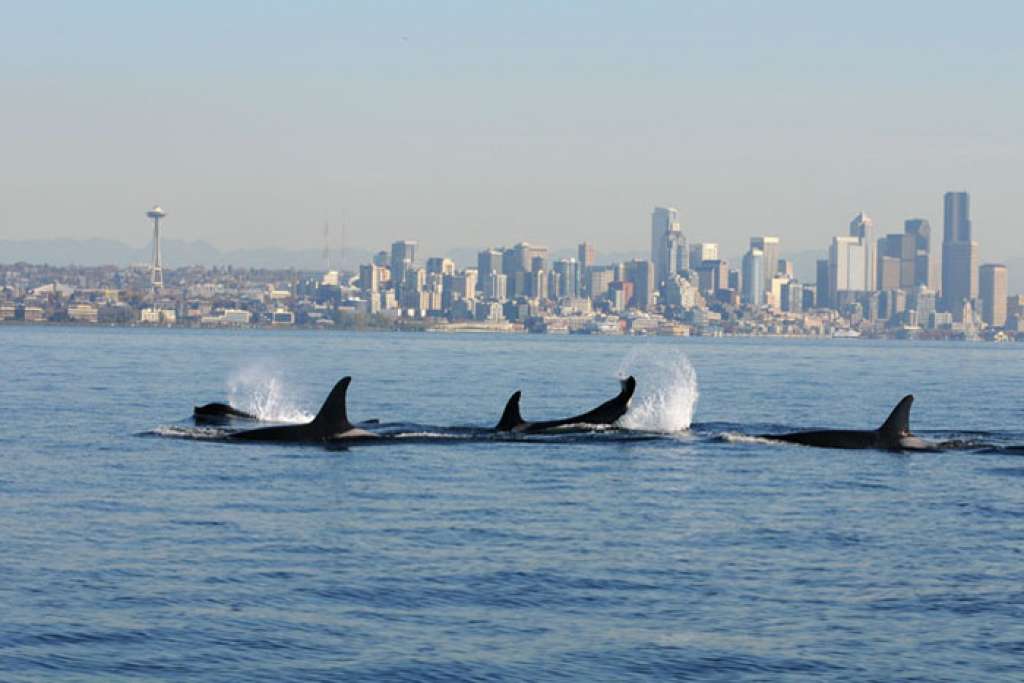 Marine life is abundant in Puget Sound. On the small (animal) end of the scale, it's home to more than 3,000 types of invertebrates, including clams, oysters, sea urchins, and octopus. On the larger end, 13 types of sea mammals live in the sound. Every year, visitors flock to Puget Sound for whale watching and excitedly wait to see orca whales, sea otters, and seals. For anglers, the sound's various species of salmon are attractive.
Overall, Puget Sound has a thriving ecosystem. In part, this is due to the abundance of underwater nutrients from plants like seagrass and kelp—fun fact — the latter is a superfood for humans and fish.
It was Named for a British Lieutenant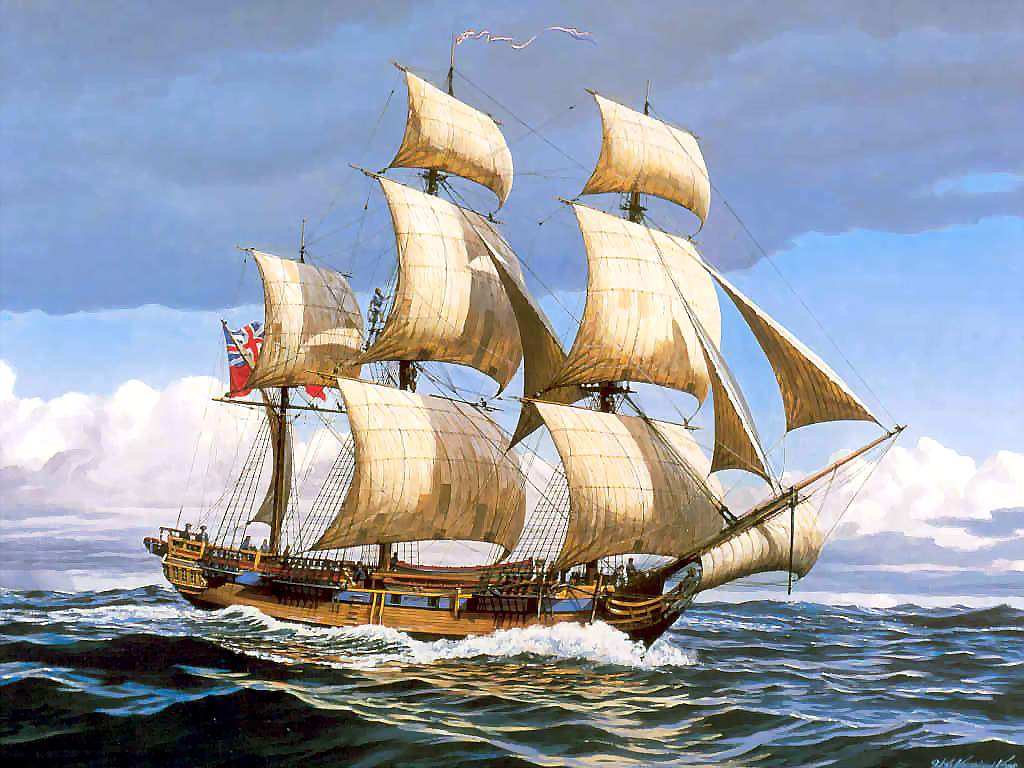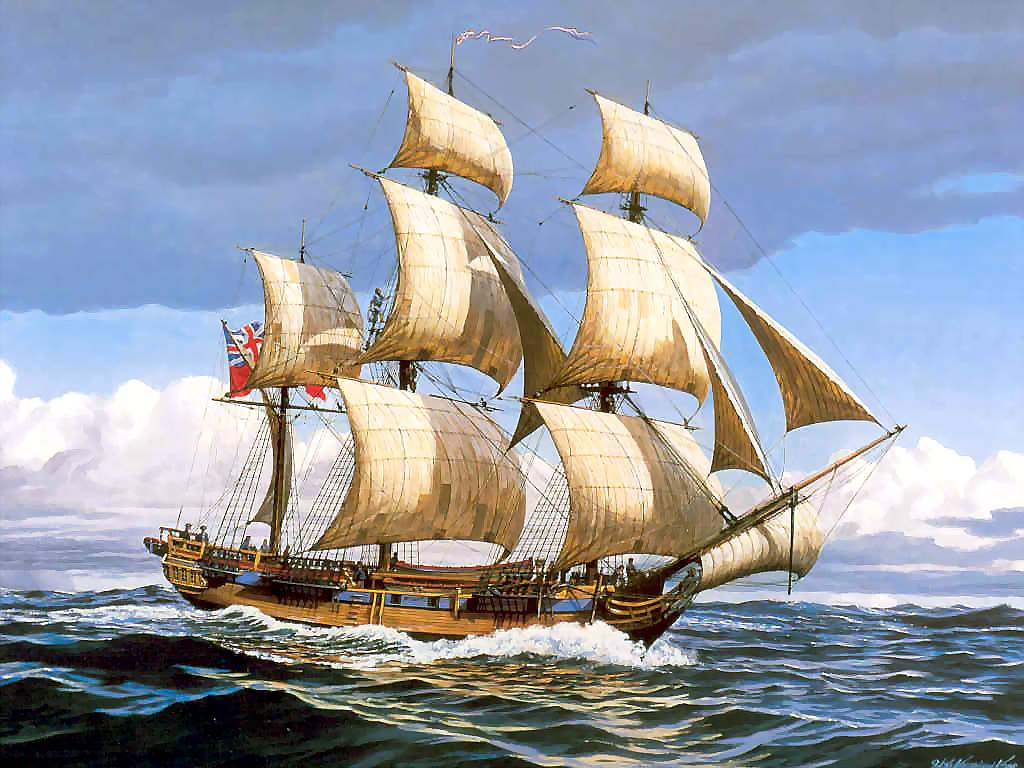 In the late 1700s, British explorer George Vancouver completed an expedition to the Pacific Northwest. Along his journey, he named 75 islands and water bodies, one of them being Puget Sound. He named this particular waterway in honor of Peter Puget, a Royal Navy lieutenant who accompanied him on the expedition.
However, this is not the only name for Puget Sound. Native Americans indigenous to the area referred to the sound as Whulge or Whulj, long before Peter Puget's arrival. The name comes from the Lushootseed word meaning "sea, saltwater, or ocean." A third name for the sound is the "Salish Sea." By definition, the Salish Sea encompasses the San Juan Islands and a few Vancouver waterways and Puget Sound.
It's Not Just Water– It's a Whole Region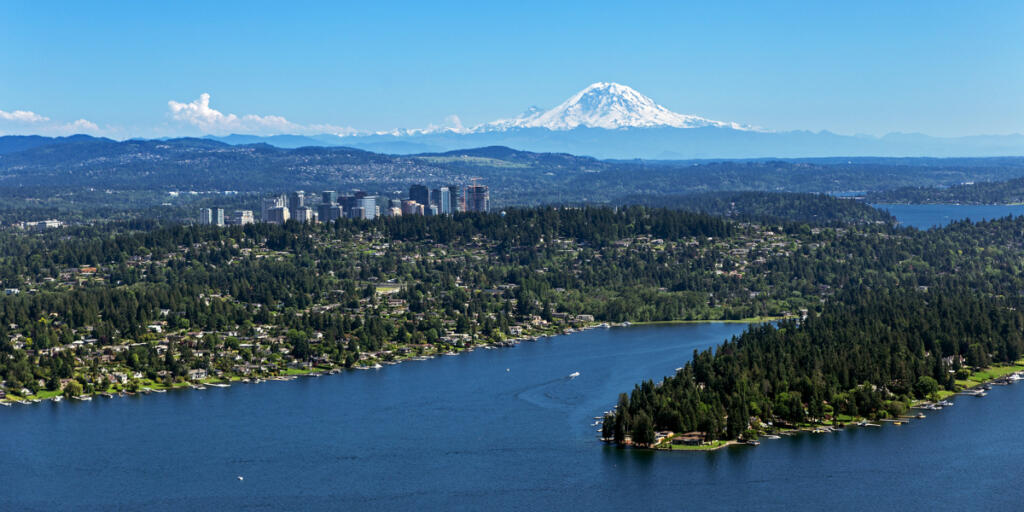 The term "Puget Sound" refers to this body of water and the surrounding region. It's no small town. Puget Sound borders four major Washington cities — Seattle, Tacoma, Olympia, and Everett. Due to its popularity in the state, two-thirds of Washington's population lives in the Puget Sound area.
At the southern end, the capital, Olympia, is known for government landmarks, the Billy Frank Jr. Nisqually National Wildlife Refuge, and the Percival Landing Park with a public art boardwalk.
Although Olympia has several notable attractions, it's often overshadowed by Seattle, the state's largest city. Seattle is a favorite among Puget Sound residents and visitors alike. Notably, it's known for its culinary scene, world-class museums like the Seattle Art Museum and Glass Museum, and the iconic Space Needle.
If you relocate to the area, you'll have access to quality education, as the University of Washington and the University of Puget Sound are top schools in the region. The former even has a nationally ranked medical center.
Yes, You Can Swim in Puget Sound!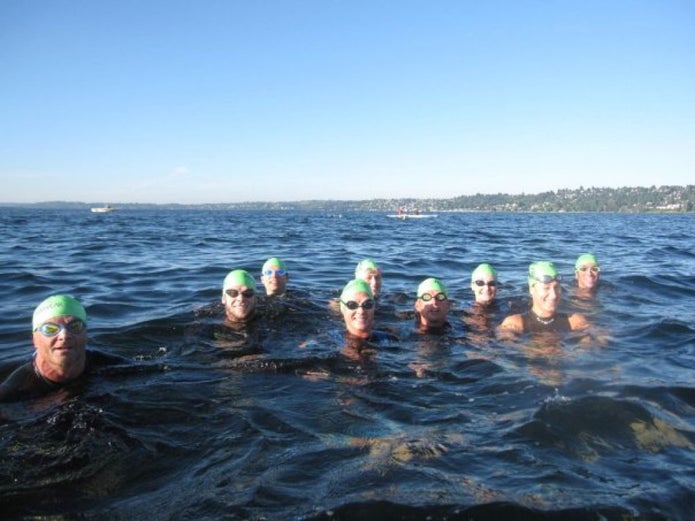 Seattle residents love the urban beach lifestyle. Although boating and kayaking are most popular, Washingtonians also enjoy swimming in some regions of Puget Sound. One popular destination is Deception Pass State Park on the waterway's northern tip. Of course, keep in mind that Puget Sound's salty water and currents make it more akin to ocean swimming. Plus, you'll need to keep a watch out for predators like jellyfish and sharks. Not sure of the safest places to swim? Check out Swim Guide, an app that integrates public data to determine Northwest residents' best swimming spots. 
Puget Sound is worth considering if you're seeking the best in city life combined with stunning natural features. From its unique wildlife to incredible mountain views, there's simply nothing else like it. Check out our Puget Sound listings today!