When it comes to your lake home's most valuable assets, curb appeal is easily in the top three.
Not only is it a major selling point when putting your house on the market, but it's also a mark of personality that acts as a source of pride for the homeowner.
Keep in mind that for a lake home, curb appeal applies to more than its street-side. Boaters can see your waterfront side as well, so it's important to maintain that too.
Boosting your home's curb appeal can also add thousands in property value, which is always a plus.
So here are four ways to spiff up your exterior to make your home the most memorable one on the block (and the lake).
Replace the Siding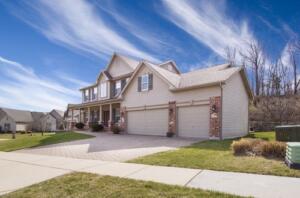 Replacing the siding on your home can make it look brand new. More importantly, though, it's a necessary part of home maintenance.
Siding is exposed to the elements 24/7. These include pests, water, UV rays, fire, snow and natural disasters.
Water damage may be gradual, but it's harsh, and can cause cracking, swelling and mold/mildew. Also, wood composite–a common siding material–has been known to expand, buckle and crack when exposed to consistent precipitation over time.
Because of this, it's crucial to invest in durable, long-lasting siding to ensure your home stays in tip top shape and looks good while doing it.
There are plenty of options, like vinyl, seamless steel and cedar shingles. However, fiber cement, a heavy duty siding that's moisture, rot and fire resistant, is the number one choice for homeowners.
In fact, Remodeling Magazine has ranked it as the best value home improvement option for five years running.
While new siding can typically cost anywhere from $5,000 to $14,000 roughly, it ensures a 78 percent return on investment, on average. And it lasts! Experts report that after upgrading the siding, it can last for 25 to 40 years.
So this quality investment not only boosts curb appeal, but strengthens the longevity and health of your home.
Upgrade the Front Door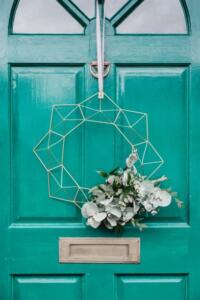 This one is cheaper, easier and also less pertinent than replacing the siding.
A shiny coat of paint, a new knocker and even upgraded door knobs can do wonders for curb appeal. However, if you have a little more change to spare, it's always best to start fresh.
A quick front door replacement instantly enhances the appearance of your home and, according to Therma-Tru, can increase the value of a $190,000 house by $8,000.
Homeowners would be wise to invest in a steel front door, which costs about $600. They're more affordable than most alternatives and are considered a crucial feature for owners and buyers focused on security.
This would explain why a steel door's return on investment is, on average, 129 percent.
Manicuring and Landscaping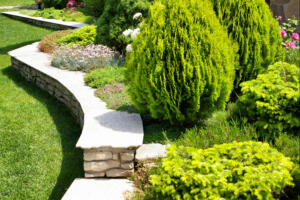 An eye-catching, well-manicured yard is an obvious aspect of spectacular curb appeal.
Try incorporating stone or brick edging between your lawn and planting beds. Not only does this prevent your lawn from invading your flowers and plants, but it also creates crisp barriers for a clean, finished look.
Curving brick pathways and colorful foliage that's easily maintained are decorative favorites among homeowners.
When it comes to landscaping, it's best to keep it simple and low-cost. Ornate lawn structures and high maintenance plants could backfire when trying to sell.
Simple touches like a healthy lawn, or well-maintained bushes, trees and flower beds can add up to a 200 percent ROI.
Architectural/Decorative Detail
Whether it's interior design, fashion design or architectural design, the details matter more than you might think.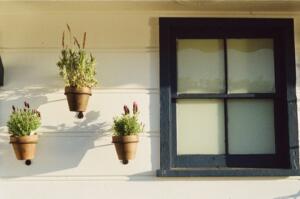 Consider updating the hardware on your home for a cohesive, stylish look. This can be anything from new house numbers and a new mailbox to small embellishments like planter boxes and decorative shutters.
Outdoor lighting not only adds safety and decorative drama, but it makes architectural features stand out and extends your outside living space.
None of these finishing touches are particularly expensive, but they do wonders for your curb appeal and make selling your house that much easier.