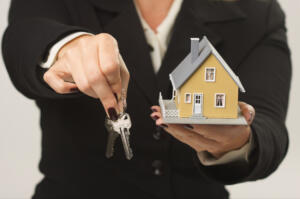 There are things that you should know before you purchase a vacation home. Within this list you will learn what to look for, what is a great bonus to your investment, and what to stay away from. Buying a vacation home is a big responsibility, be sure to do your research before you buy.
1. Spend Time Before You Buy
Get to know the lake. Vacation in other nearby rentals and spend time on the water in the area. Find out if the area seems to be what you are looking for, be it a quiet retreat or a local party cover. Different lakes have different personalities, and even different areas within the same lake can have a unique vibe to them.
2. Expect Normal Expenses
Just like purchasing a primary residence, there are other financial responsibilities that are included in the home. It includes aspects like insurance, property taxes, and other costs that may have to do with the home itself.
These include the large appliances that a home needs to function like water heaters. You must also think about the utility bills that come along with it like water, electric, gas, and others. Make sure all of this is budgeted into your finances.
3. Find a Property Manager
Face it; all though you love this home, it is just a vacation home. This means that you will not be there year-round. During the times that you are not there, you will need a property manager or a caretaker.
There are different management companies that will assign your property to one of their managers to keep an eye on your home. There are a lot of vacation homeowners that opt to hire a caretaker to stay in the home during the times they are not there and give them a salary as well. It is up to your personal preference; just know that it will need to be done.
4. Research the Demand
Lakes and lake rentals are a hot commodity for much of the year in many places, but don't expect to keep the house rented out year round. While the lake is a great backdrop for a getaway any time of the year, the demand is not nearly as high during cold months.
As a result, you will need to adjust prices accordingly. You may only be able to charge half (or less) of the summer rate if you want to keep year-round occupancy high.
Sometimes the excitement and anticipation for owning a second home on the lake can be a driving force in the purchasing decision. Make sure you stay rational and look at all of what is involved before you officially make your move!