Nothing beats a day at the lake with your friends, especially your best furry friend.
Tossing an old tennis ball in and out of the water can get boring for you, even if it doesn't for your dog.
If you're looking to spice things up a bit in the toy department, here are a few great selections for dog toys to keep with you at the lake home.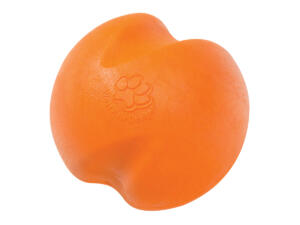 1. West Paw Designs makes a "ball" called the Jive, made out of their patented ZogoFlex material.
It is not a smooth ball, and is incredibly bouncy. The result is a zig-zag bounce that will have your dog running all over the place. The best part? It floats.
2. ChuckIt! has a great Flying Ring, like a small frisbee, that is made out of chew-proof, durable material. It can sail through the air quite far, letting your best fur buddy get in a great work out while having fun.
The Flying Rings also float on water, making it a great way to get your dog some exercise on both the land and the lake!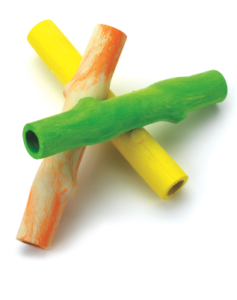 3. Are real sticks just not good enough for your best friend? Do you want something that is bright and doesn't blend in with all the other boring sticks by the lake?
Then Ruff Dawg's Stick Dog Toy is perfect for you. Made out of bendable, but durable, rubber, the sticks come in neon colors so you can find them anywhere.
They also float, like most real sticks.

4. If you're into the classics, and have a really hyper dog, stick to the Hyper Pet K-9 Kannon. Perfect for pet owners who's dogs have already fallen in love with fetching tennis balls.
For a few bucks, you can have your dog tired and panting within a matter of minutes. You can launch a regular tennis ball into the lake with no problem as they will float.
At the end of the day, what is most important is that you're enjoying a day outdoors with man's (and woman's) best friend. If you get any of these toys, your dog will be sure to give you extra slobbery kisses.
If you don't, you'll still get the kisses. If you're by the lake, you'll probably still get a stinky, wet dog too.