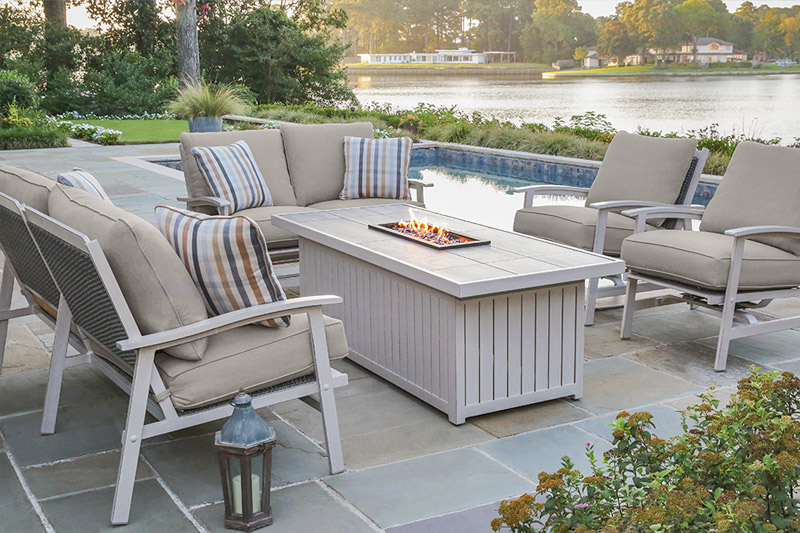 If you spent the better part of this year debating whether to replace your furniture, you're not alone. According to The Washington Post, more people than ever are shopping online for furniture during the pandemic. Plus, since we're spending more time outdoors than indoors due to social distancing, outdoor furniture has gotten more of our attention. After all, who wants to sit on pollen infested cushions and a plastic chair that's on its last leg? To fully enjoy your lake views, it's time for an upgrade. With the start of the new year, we're here with updates on the top 2021 outdoor furniture design trends from leading experts in the field.
Bringing the Indoors Out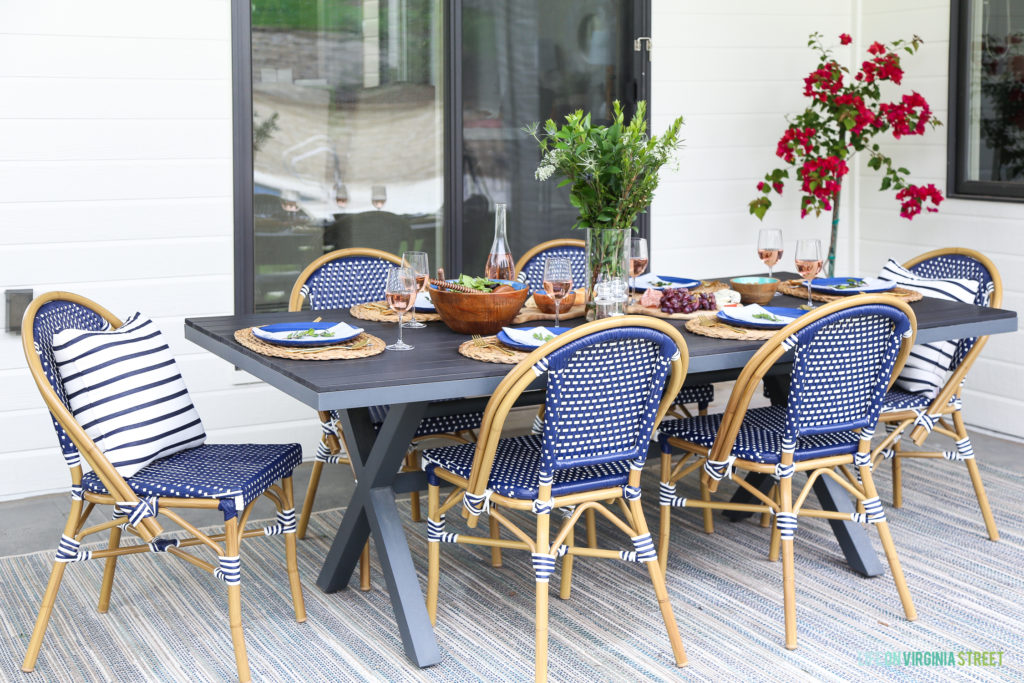 On a broad level, one trend is versatile furniture. In other words, people are attracted to furniture that works both indoors and outdoors. One of these features is nautical styles. Traditionally, nautical elements are a part of interior design, but luckily for lake homeowners, the nautical look works outdoors too. Alice Benjamin, principal and owner of Alice Benjamin Interiors, expects "lots of caning" trending in the new year. In the same vein, design experts also see lamps, rugs, and even bars being transferred to outdoor spaces. "It's truly becoming an extension of the inside," Alice adds.
Outdoor Beds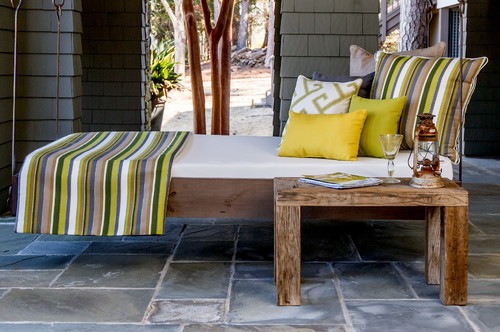 Who hasn't enjoyed a front porch nap or two (or several) to get through 2020? Perhaps due to our collective embrace of naps this year, swinging beds are a trending feature of outdoor furniture designs. Harold K. Hardesty, blogger/co-founder at The House Wire, says, "outdoor daybeds are not a new concept, but they've certainly grown more popular over the past few years… they come in a million different styles and sizes, but I'm partial to the canopied ones I've been seeing all online lately." Whatever your style, this trend is certainly not one to snooze on.
Wicker Furniture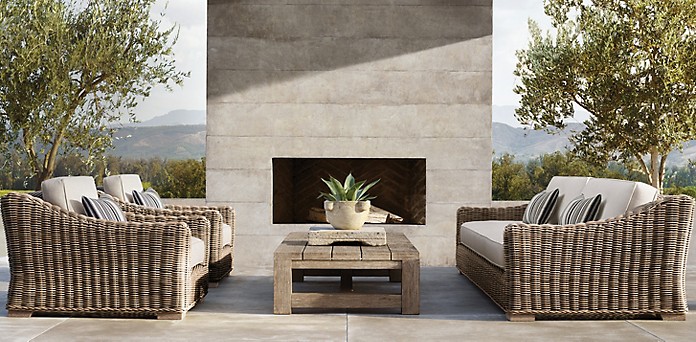 Some trends never go out of style. According to Harold, wicker furniture is still very popular due to its timeless, woven look. However, he notes, "today's wicker furniture looks different than ten or twenty years ago… we're seeing more oversized chairs that look more like living room recliners than outdoor furniture." Although for us living the lake lifestyle, reclining chairs are an unbeatable, comfortable way to enjoy a view of the lake from your outdoor patio. As such, it's worth checking out some reclining wicker chairs, such as this one by Hanover.
Monotone Fabrics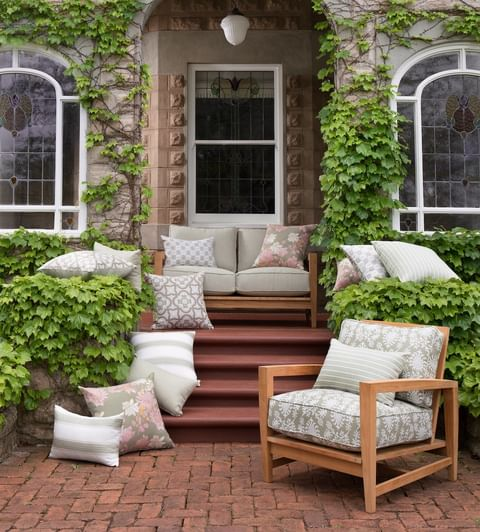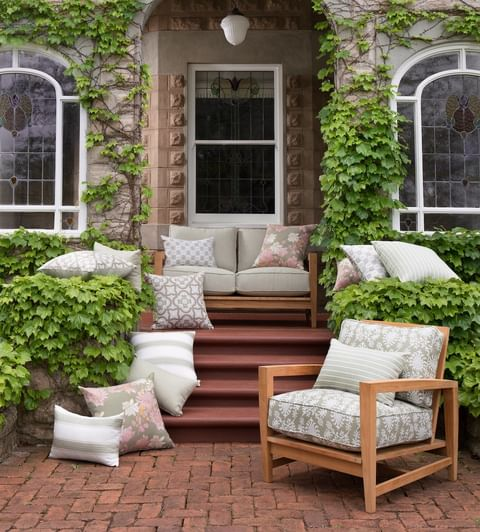 Instead of seeing bright pops of color, outdoor furniture design experts notice that more monochromatic looks are trending. Nisha Varma, interior designer and founder of NV Luxe Interiors, advises incorporating Sunbrella all-weather fabrics in monotone colors that mimic the colors of nature. For example, monotone blues resemble the sky or ocean, yellows reflect the sun or flowers, and greens denote grass and trees. "This is all about bringing nature closer to you through outdoor furniture design," she says. Another way of incorporating elements from nature into designs is by adding scents. For example, a gardenia plant or scented candle will complete the mood. 
We hope these tips help you take your outdoor furniture designs to the next level in 2021!