The 2019 Lake Homes Realty Summit took place October 15 – 17 in Hoover, AL, at the Embassy Suites Hotel. Over 150 agents from across the United States participated in the event, making it the largest of its kind in the country. Attendees discussed the professional techniques required to market and sell lake homes and property effectively.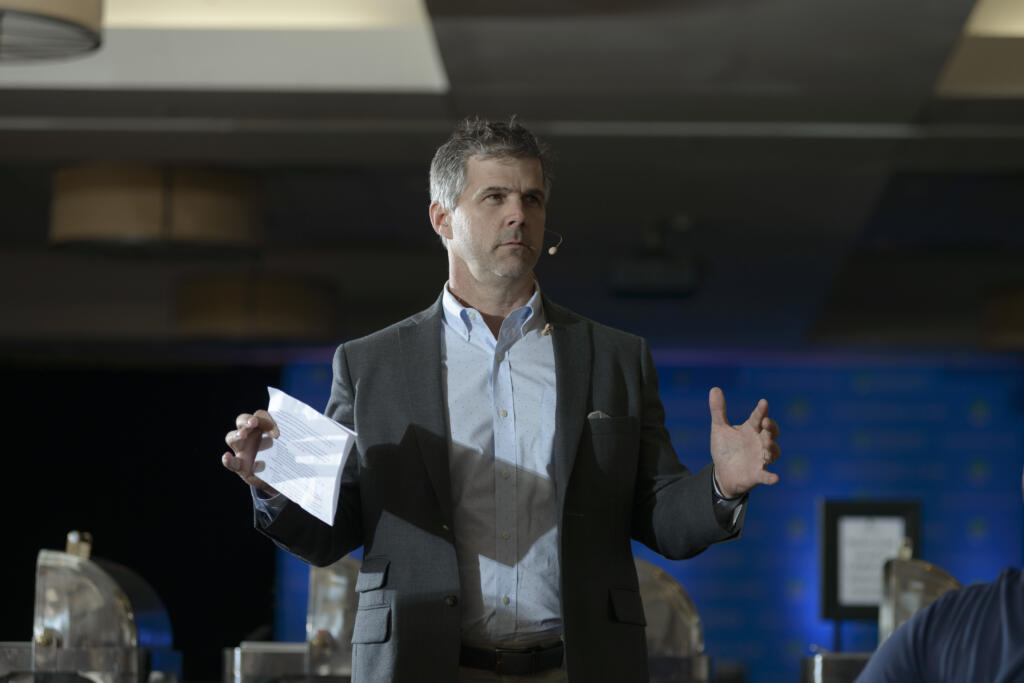 The event opened with remarks from Zane Tarence, Partner, and Managing Director of Founders Advisors. Tarence spoke on defending your business and increasing your talent level through the development of good habits and consistency.
On Wednesday, Glenn S. Phillips, CEO of Lake Homes Realty, opened the event with remarks on motion versus progress. Phillips contended that intense focus is the key to success in any business. By focusing on the essential elements of your business instead of the many mediocre things that usurp your attention, you can realize better results. Phillips then lead a panel on techniques in proper real estate pricing.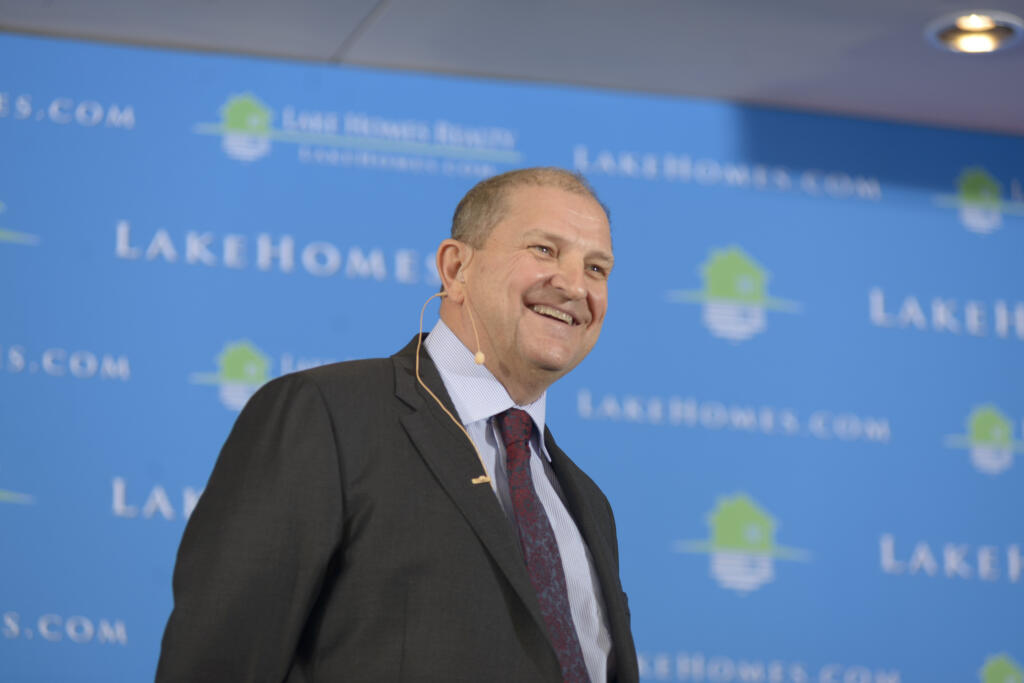 Roger Daviston, President of The Daviston Group, was a featured speaker and introduced the topic of establishing boundaries in your professional and personal life. All sales roles and indeed, life in general is about setting and supporting healthy boundaries. Daviston says that humility is the key to establishing boundaries by letting go of your agenda. You must humble yourself and realize that you have the right to say no, which provides you with more time and focus on your personal success.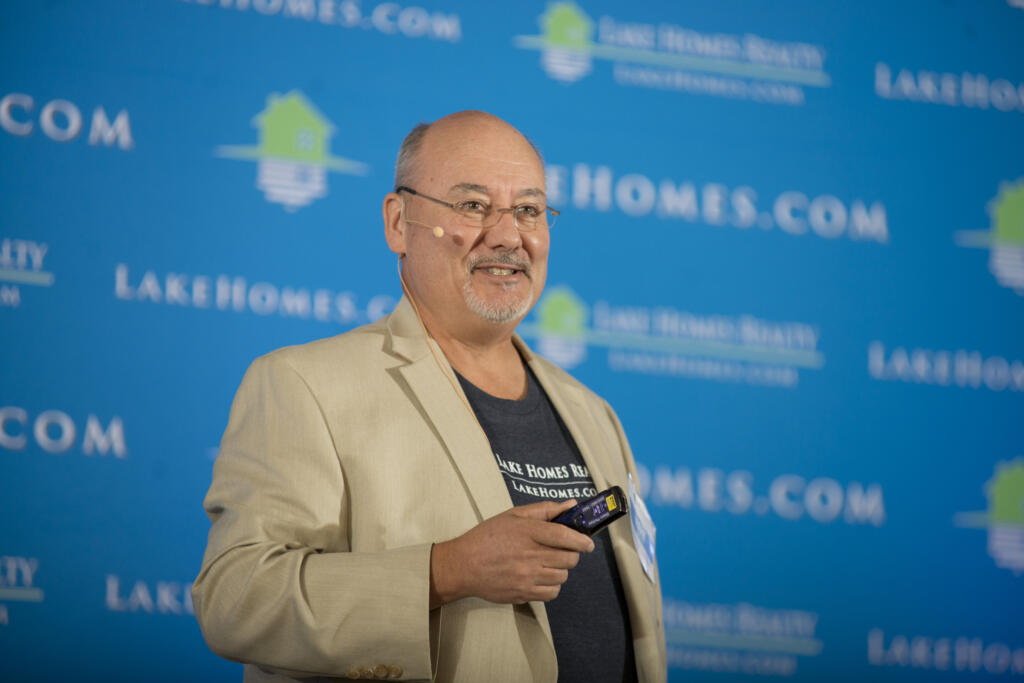 Mark Griggs, Marketing Director of Lake Homes Realty, lead a panel of agents who provided insight into how each of them establishes boundaries with prospects and leads them to a sale. They discussed specific ways in which they handled difficult situations by setting boundaries while delivering sales.
Griggs then spoke on the marketing puzzle. He established the pieces of the puzzle that will continue to support the rapid growth of Lake Homes Realty. He then outlined the marketing tools his department has developed to increase efficiency and provide agents with more sales time.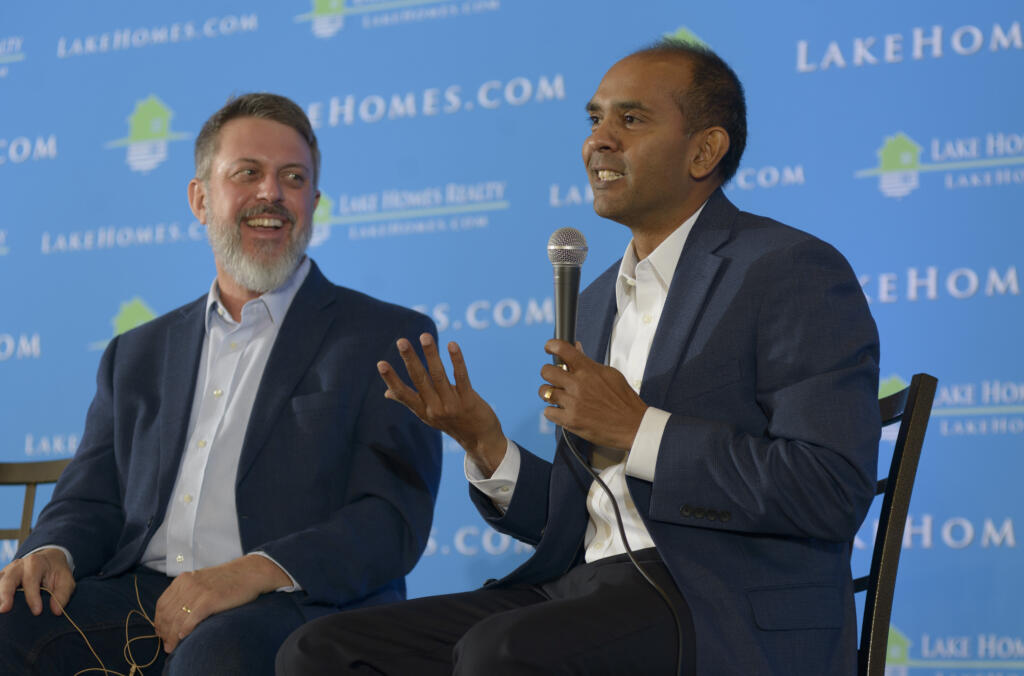 Thursday, October 17, began with Glenn S. Phillips interviewing Anoop Mishra, Vice President and Regional Executive of the Birmingham Branch of the Federal Reserve Bank of Atlanta. Mishra told the attendees that we are presently experiencing a strong labor market with good consumer confidence. Points of concern are the recent slow-down in the real estate sector due to a lack of inventory attributable to the rise in construction costs connected to tariffs and a slight downturn in business confidence. There is some hesitancy as well by those with means who are concerned about the length of the current positive economic run. The fed sees no negative signs at this time and is prepared to reduce rates further if needed.
Awards were provided to outstanding agents based on their previous 12-month sales numbers. The Aqua Award is presented to Lake Homes Realty agents who close a minimum of $3.5 million and up to, but not including, $10 million in total transaction volume between September 1, 2018, and August 31, 2019. There was a total of 45 Aqua Award Winners.
The Big Wave Award is presented to Lake Homes Realty agents who closed $10 million or more in total transaction volume between September 1, 2018, and August 31, 2019. There were six winners of this prestigious award.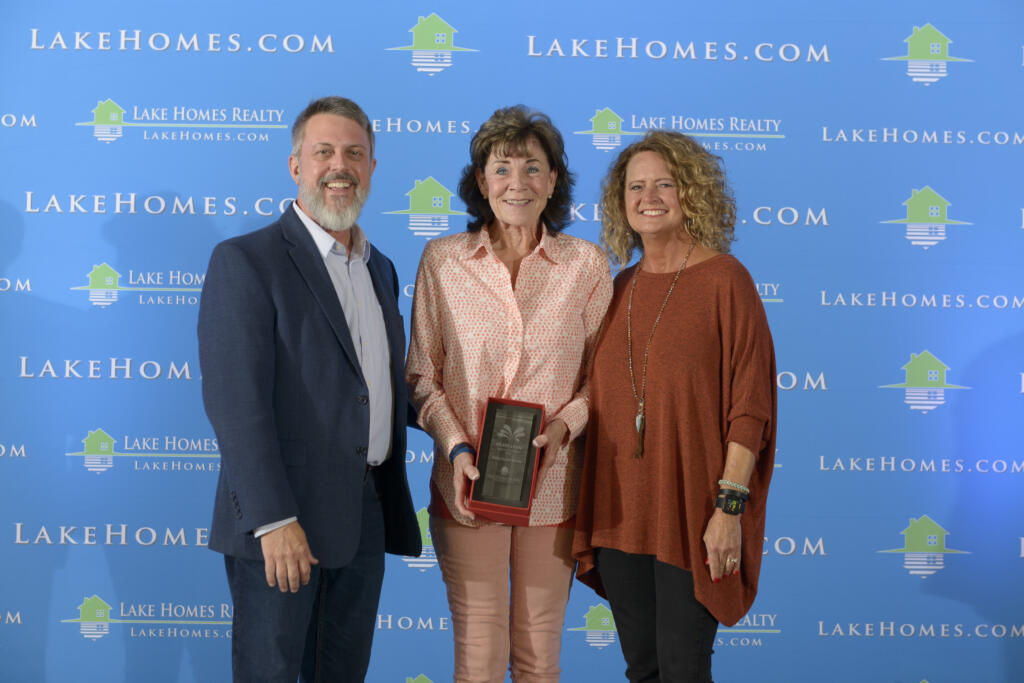 Emily Carter Morris was awarded the Splash Award. The Splash Award recognizes the top Lake Homes Realty Agent based on a combination of sales and proper business management.
Linda Thach, Digital Marketing Manager of Lake Homes Realty, provided a presentation on three things you should do with your social media to grow your business and three things you should never do.
The event concluded with comments from Glenn S. Phillips summarizing the event and charging the attendees with moving forward armed with new knowledge gained.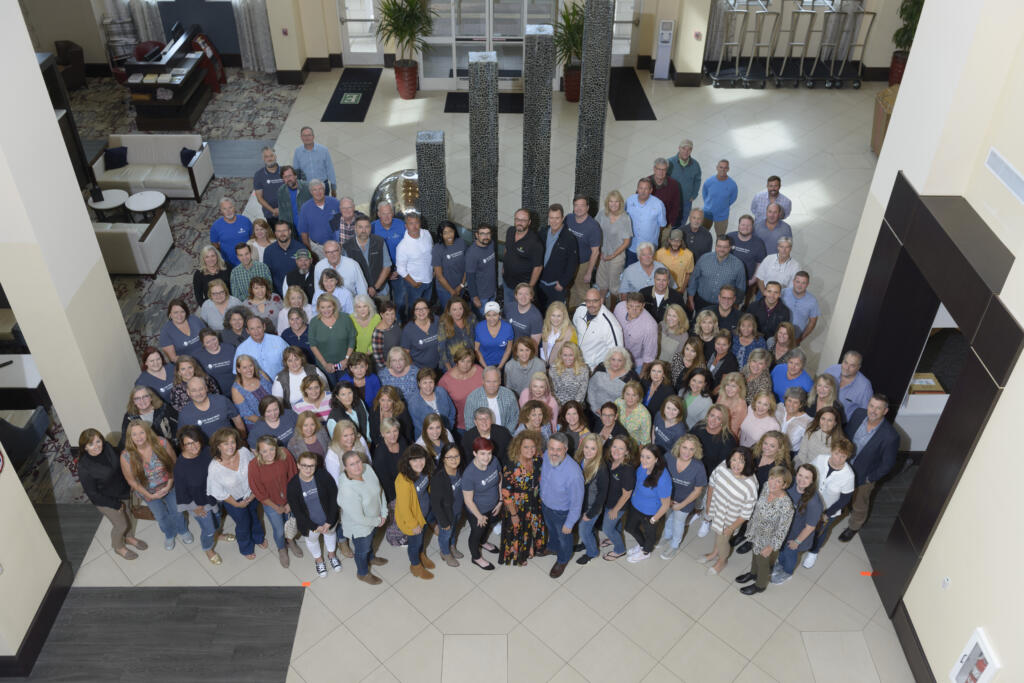 Upon reflection on the event, Phillips said, "Our focus for this event was to analyze the state of the industry while looking forward to the factors that we will all face in the coming year. Our agents are experts in the sale of lake-based real estate; our task was to arm them with the necessary economic and market information needed to advise and service our clients effectively. We feel we accomplished that goal with this successful event."