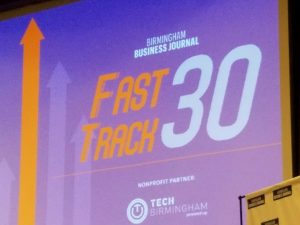 For the second year in a row, The Birmingham Business Journal named Lake Homes Realty as one of the fastest growing companies in Birmingham, Alabama.
Lake Homes Realty is a licensed real estate brokerage in multiple states. Current operations are in states across the Southeastern and Southwestern United States. Work is underway for new brokerage operations in other regions of the country.
The company's popular website www.LakeHomes.com helps lake real estate buyers from all over the country locate lake homes and land to purchase. The website is also popular with sellers, as it helps their property for sale to be found more easily.
Currently LakeHomes.com has real estate listings for more than 44,000 lake homes, lake lots and land.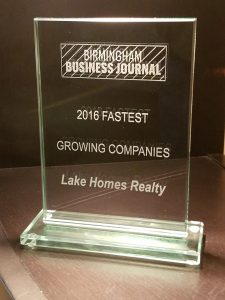 The 2016 rankings for fastest growing companies are based on company revenue growth from 2014 to 2015.
Lake Homes Realty was recognized as the eight fastest growing company in Birmingham, matching it's number eight ranking in the 2015 rankings.
Glenn S. Phillips, Lake Homes Realty's CEO, shared, "Our team of agents and staff work very hard to create the best possible customer experience. To see our business grow rapidly is a compliment to their hard work and service mentality. And we believe the biggest growth is still ahead of us."
All of the companies in the rankings were honored at an awards breakfast on Thursday August 25, 2016 at the Harbert Center in downtown Birmingham.
You can read more about this recognition at http://www.bizjournals.com/birmingham/news/2016/08/25/fast-track-30-lake-homes-realty.html  (Note: To see the full article may require a Birmingham Business Journal subscription login.)