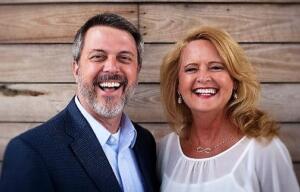 What do Auburn football coach Gus Malzhan and sportscaster Eli Gold have in common with Lake Homes Realty's Doris Phillips and Glenn S. Phillips?
They are all among the recently announced 2016 honorees of the Positive Maturity's Top 50 Over 50.
Past award winners include Alabama football coach Nick Saban, civil rights leader and marketing entrepreneur Shelley Stewart,  meteorologist James Spann and two-time NFL Super Bowl MVP Bart Starr.
Doris Phillips is Lake Homes Realty's Chief Operating Officer, as well as Director of National Brokerage Operations.
She founded and manages the children-focused non-profit organization The Circle of Love Foundation, which serves thousands of children living in local shelters and rural areas. Doris has been featured in Good Housekeeping Magazine, MyBusiness Magazine, and MSN.com.
Glenn S. Phillips is Lake Homes Realty's CEO. Glenn is also an adviser to the Auburn University College of Engineering, a board member for Camp ASCCA, speaker and author.
His projects and teams have been nationally recognized for innovation by Harvard University, Auburn University, Microsoft and Dell.
Positive Maturity is an Alabama-based non-profit organization that serves the senior community.
The organization presents this annual award to recognize individuals exhibiting inspiring success in their careers, community involvement or personal lives.
Community impact is important in selection of honorees.
All of the honorees will be recognized at an awards banquet on July 28, 2016 at the Cahaba Grand Conference Center in Alabama. Each honoree is also featured in the July 2016 edition of B-Metro magazine and by the Birmingham Business Journal.
A complete list of all 2016 Top 50 Over 50 honorees can be found at http://www.top50over50.com/2016-recipients