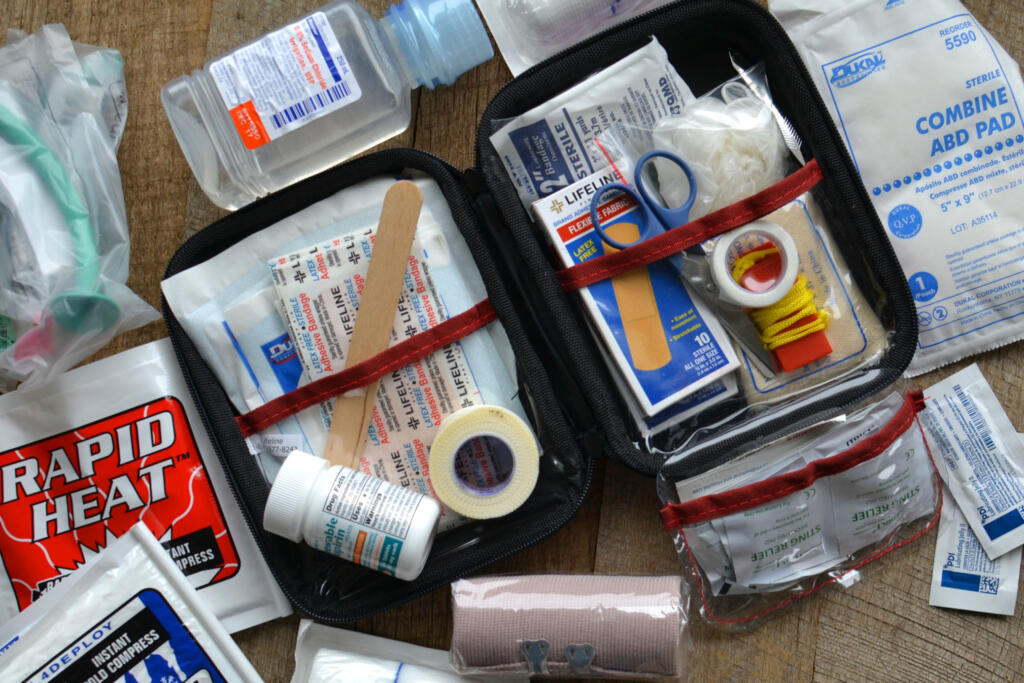 Illnesses and injuries can happen anywhere and run the risk of ruining your lake outing. Making sure you have the right first aid kit can really make a difference in how potential problems are addressed. It is always safe to make sure you are prepared and double check to make sure that you have everything that you need.
You can always pick up a ready made first aid kit from the store, but if you would like a more comprehensive kit that will prepare you for most occasions, read on.
Bandages
Cuts and scrapes can happen anytime and anywhere especially when you are outdoors hiking the lake or even boating. You must make sure that you have everything you need to bandage up those bumps and cuts. Here are some of the bandage supplies you will need on your camping trip.
• Medical tape
• Pads for blisters
• Sterile gauze
• Adhesive bandages in a variety of sizes such as butterfly bandages and triangular bandages.
Sterilization and Infection Prevention
Those cuts and scrapes that you get can soon become infected if you do not have the proper supplies to prevent that from occurring. Here are a list of items that you will need to take with you on your camping trip that will help prevent you and your family from getting an infection.
• Cotton swabs
• Prep wipes containing alcohol
• Antibacterial cream
• Hand sanitizer to use to clean your hands with before you handle the first aid kit.
Medications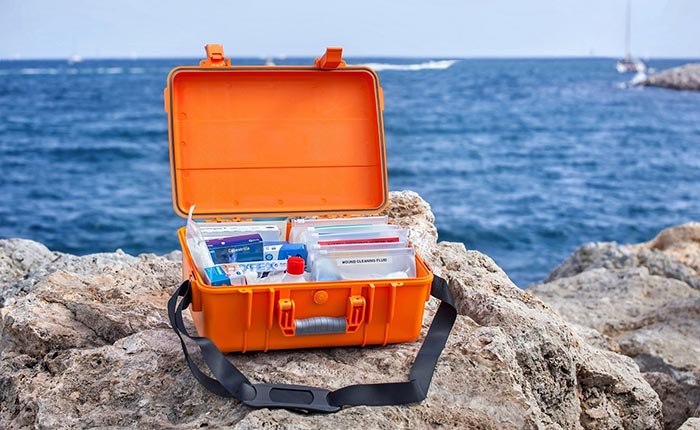 Aches and pain can happen at any time, but are especially common when you are hiking or doing any kind of physical activity. It is important to bring certain over-the-counter medications with you to help relieve pain.
• Pain relievers such as Tylenol, Aleve, or Advil.
• Digestive medication for nausea and diarrhea.
• Allergy medications
Tools and Gadgets
These tools will help you prepare bandages, remove sharp objects such as splinters, and more.
• Scissors
• Tweezers
• Digital thermometer
• Safety pins
Sprays and Creams
You are bound to encounter bugs in the outdoors so it is beneficial that you have the right sprays and creams to keep those bugs away or treat bug bites.
• Anti-itch creams
• Burn relief sprays
• Bug sprays
• Petroleum jelly
Finally, adding a first aid manual to your kit will also help with anything that you may not be sure about. Purchase a large waterproof container to put your first aid supplies in and double check for everything before you go. It is better to be safe than sorry so make sure you have everything you need in case of an emergency.
For a comprehensive list of essential safety items to keep at your home, keep reading here.