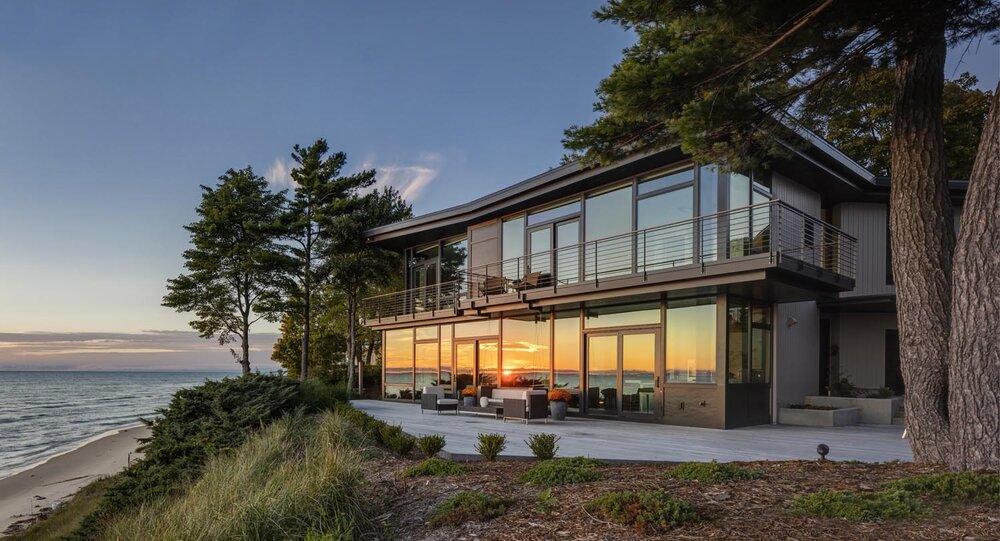 If you've decided you'd like to buy an investment property and are focusing on vacation homes, take careful consideration before you make the final commitment.  Buying a home, no matter what the circumstances might be, is a significant investment and enormous responsibility.
While real estate has undoubtedly been a safe investment medium in the past, buying a vacation home as an investment is not necessarily a sound option for everyone.
However, if your heart is set on making a vacation home investment, these tips can help you avoid some of the downsides associated with second home ownership.
1. Run the numbers early. Use an online mortgage calculator to learn how much you can qualify for before you get too deep into the search for your vacation home.
Most home sellers are more willing to negotiate with a pre-qualified buyer than a buyer without proof of ability to pay.
Knowing how much money is in your investment property budget will also help narrow your home options, saving everyone time.
2. Use a local Realtor. A local real estate agent who lives, works, and plays in a particular market will know much more about the location than you'll be able to learn. Even if you spend weeks studying the area.
They may also know about plans for road improvement, new developments, and zoning changes. These could impact the home you're considering.
3. Don't view the home as strictly an investment. The last few years have demonstrated that investing in residential real estate doesn't necessarily provide a guaranteed payoff. Especially if you plan to sell the home after a few years.
Even though most vacation homes are in attractive locations, keep in mind that some vacation hot spots have two distinct populations.
The second home buying market has deeper pockets than many of the full-time residents who work in service or support capacities, limiting potential home buyers.
4. Inflate the cost of ownership. Develop a budget for the home and include all your conceivable expenses. When creating this budget, keep in mind that climate and geography impact the cost of ownership. Homes near the ocean tend to experience more corrosion on metal and wood from the salty air. Unlike mountains, which have higher incidences of roof and deck damage from heavy snow loads or severe thunderstorms. Also consider the likelihood of rising property taxes, utility costs and appliance replacement.
Lastly, don't forget to account for your travel expenses going to and from the property. Include one or two unscheduled trips in the event of emergencies that can't be handled remotely.
5. Joint investments. Buying a home with a group of people will split the cost of ownership. Often, this makes the investment property more affordable. Be certain that you hire legal counsel to make sure that each owner's rights to the property, and the equity in the property, are amenable to everyone and the agreement is documented legally.
6. Use caution with foreign investments. If you want to purchase a home in a foreign country, have a lawyer help you through the process. As a foreigner, you may not enjoy the same property protections that citizens do.
7. Research the weather year-round. If you want to use the vacation home throughout the year, choose one that's in a climate you can handle. Blistering heat, high humidity, or frigid temperatures may limit your enjoyment to just a few seasons a year.
8. Assess the year-round habitability of the home. What starts out as a vacation home could become a rental down the road.
If the home you're considering lacks some of the amenities that many consider necessities, like a dishwasher or washer and dryer, you may run into objections from likely renters wanting these, and other, features that make full-time living more enjoyable.
9. Consider properties with homeowners' associations carefully. While the homeowners association could offer the services you want and need, like landscaping or building maintenance, realize that over time, the HOA fees for doing so are much more likely to rise than fall.
Some associations have strict rules about what you do with the outside of your home and visible window treatments from the street. Make sure that the association's rules fall in line with what you can live with and expect. If they're too restrictive or not restrictive enough, you may want to reconsider the vacation home.
10. Avoid land purchases in locations prone to strict zoning and building requirements. Instead of building the home of your dreams, you may end up starting construction on a home that never gets built. Strict zoning and building requirements can result in delays and high architectural and engineering costs if the local planning department's demands are excessive.