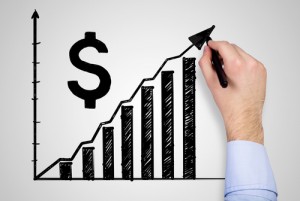 Summer is an amazing time of year with boating, hiking, camping, and other amazing outdoor activities all in full swing. But face it; summer can be quite expensive due to the air conditioner.
Here are 10 energy saving tips to keep your power bill from breaking the bank this summer.
Replace the Unit
If you are living in a home that is 20 years or older, then you may need to consider replacing your air conditioning unit. Look for units that will cost less to run and will have energy approved standards stamped on them. This will make a large difference in the energy bill.
Alternate Methods for Meals
Turning on the oven or the stove can cause a battle between the air conditioner and the heat from the stove or oven. Consider grilling outside and enjoying your lake views, or using a microwave during these hot months. This will help keep your unit from running non-stop.
Automate the Thermostat
If you still use a manual thermostat, consider replacing it with an automatic one that you can program to keep the home warmer when you are not home. You can also program it to be cooler when the family is home.
Keep the Sun Out
Cover your windows to keep the sun from coming in and warming up the air. Use white or light colored curtains or blinds in order to reflect the heat instead of absorbing it.
Give the Unit a Break
Using a ceiling fan to move the air around inside the home instead of using the air conditioner will give it a break and save you money on your energy bill.
Cooler Showers
Instead of increasing the temperature of the home from a hot shower, take a cold one to cool yourself down. You will lower your body temperature, lower energy use from the hot water heater, as well as avoid steaming up the house.
Service the Unit Regularly
Ensure that the filter is changed on a regular bases. If the unit or the filter is dirty, the air conditioner will work harder to cool your home. This means that it will use more energy.
Check Your Ductwork
Ensure that the AC ductwork is sealed properly. Your duct runs throughout the home and if there is leak, you may be cooling places that do not need, like the attic.
Play Outside
Spend more time outside. Go jump in the lake or have a picnic.
If you spend less time in the home that means you can raise the temperature since no one is indoors. This ultimately means less energy being used.
Shut Parts Out
Have a spare bedroom or office that is rarely used? When this happens, shut off the vents or cut off those rooms with a drape. Close the vents in order to direct the cool air to the areas that are lived in.
These are just a few of the ways you can save on cooling costs this summer at the lake!