Lake Homes LifeStyles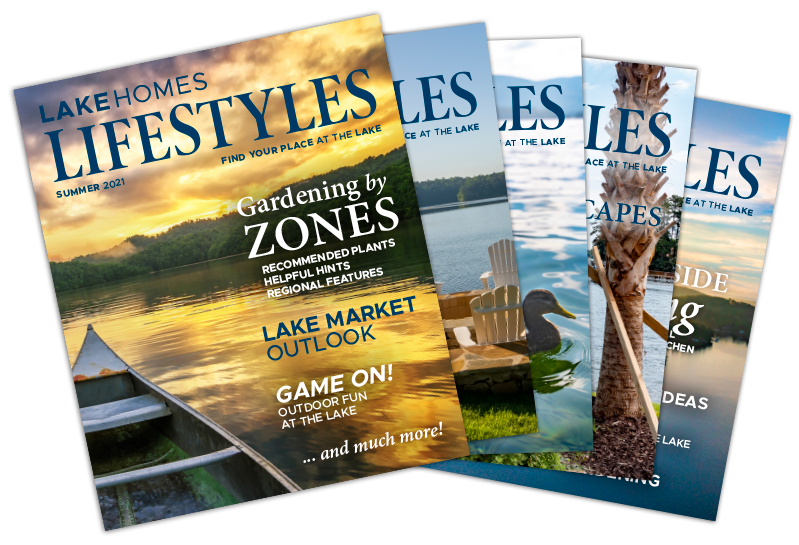 Lake Home Lifestyles Magazine
Discover the best in lake living in bright detail with Lake Homes Lifestyles. Each quarter we explore all facets of lake life by providing insightful and helpful articles for lake homeowners. We cover everything with a unique lake lens, from the latest in interior design tips from the pros to landscaping experts and leading-edge information in all types of boating.
LakeHomesLifestyles.com
All the great articles and information from the magazine are available weekly online. In addition, we continually create fascinating content to be consumed anywhere on any web-enabled device. This hybrid model allows us to entertain and engage on multiple platforms.
Subscribe
During our introductory period, subscriptions to the print publication are free. Sign up HERE to enjoy the print edition 4 times per year.