Full-Time
This position has been filled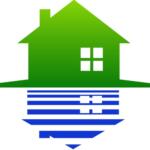 Website Lake Homes Realty
The Nation's Largest Lake-Focused Real Estate Company
Receptionist
Lake Homes Realty has an immediate opening for a full-time Receptionist at our corporate office in Hoover, Alabama.
Our ideal candidates will be:
Professional in telephone and email communications.
Comfortable greeting and interacting with office guests.
Service-oriented on all tasks, both on the phone, by email, and in-person!
Accurate, Precise, and Detailed.
Comfortable with a multi-line telephone system and regular computer usage (including Microsoft Outlook and Word software).
Radiating a Great Attitude ('cause we are going places, and negative won't get us there!)
A Life-Long Learner (we even have weekly office meetings to "think about thinking")
Primary Job Duties and Requirements
Position's primary duties include (but not limited to):
Professionally answer and manage telephone calls on a multi-line phone system.
Cheerfully and professionally greet and welcome guests and vendors.
Provide assorted office support, including clerical tasks and computer data entry.
Occasionally run local errands, such as post office deliveries and pickup office supplies.
Support various other company services.
Applicants with meaningful office experience are given priority.
This position is at the Lake Homes Realty corporate offices at 15 Southlake Lane, Hoover, Alabama (just 1 mile from I-65 at the Valleydale Road exit).
Please Note: This is a Non-Smoking, Scent-Free, Perfume-Free work environment.
All applications are considered confidential.
About Lake Homes Realty
Lake Homes Realty is one of most innovative and fastest growing real estate companies in the country.
But we are not the typical real estate brokerage. We have our own agents across the country BUT we don't operate typical brick-and-mortar offices.
If we may be so bold, if you took Amazon and Shipt, the big-box real estate companies, plus Zillow and Realtor.com and threw them all in a blender, what pops out would be something similar to our business model.
Leading edge + Traditional.
Tech + Great People (a.k.a., "High Tech with Warm Touch")
The company is the largest lake-focused real estate brokerage in the U.S. and is expanding to new markets across the country almost daily. We are building THE national brand for lake real estate.
Utilizing a unique combination of online, social, and local experts, our staff participate in very leading-edge processes and tasks. The company's website, LakeHomes.com, is used by millions of home buyers and sellers each year.
Inc Magazine ranked Lake Homes Realty on both the 2017 and 2018 Inc. 5000 lists of the fastest growing companies in the U.S.
The Birmingham Business Journal has named Lake Homes Realty as one of the 30 fastest growing company in Birmingham for the last four years!
We have a great team, focused on accomplishment, fun, and being personally better every day.
We know that when each of us is better, we are all better!