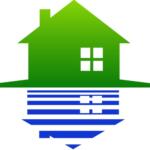 Lake Homes Realty
Media Relations Specialist
Lake Homes Realty has an immediate opening for a full-time, experienced Media Relations Specialist.
Position's primary duties will include:
Research media outlets and opportunities aligned with the companies PR approach.
Pitch stories and articles to selected media outlets, typically by phone.
Write market-specific articles for placements (typically 600 to 1,500 words).
Promote media placements in the company's social media outlets.
Respond to press inquiries.
Coordinate and schedule interviews for company management.
This is not an entry-level position, so applicable or related job experience is absolutely required.
All applications are considered confidential.
About Lake Homes Realty
Lake Homes Realty is one of most innovative and fastest growing real estate companies in the country.
The company is the largest lake-focused real estate brokerage in the U.S. and is frequently expanding to new markets across the country.
Utilizing a unique combination of online, social, and local experts, the company operates a major real estate website while providing local real estate brokerage services in markets across multiple states.
The Birmingham Business Journal has named Lake Homes Realty as the 8th fastest growing company in Birmingham for two consecutive years.