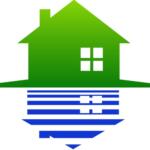 Website Lake Homes Realty
The Nation's Largest Lake-Focused Real Estate Brokerage
Director of Marketing
Lake Homes Realty is accepting resumes for a VERY Seasoned Director of Marketing.
We are one of the fastest growing companies in real estate across the country. But we are not the typical real estate brokerage. We have our own agents across the country BUT we don't operate typical brick-and-mortar offices.
If we may be so bold, if you took Amazon and Shipt, the big-box real estate companies, plus Zillow and Realtor.com and threw them all in a blender, we'd be what pops out. 
Leading edge + Traditional.
Tech + Great People (a.k.a., "High Tech with Warm Touch")
Our ideal candidates will be:
Bright.
Radiating a Great Attitude ('cause we are going places, and negative won't get us there!)
Hard Working and Focus Driven.
Detail Oriented.
Experienced Hiring and Leading (not managing!) Other Professionals.
Accomplished in Digital and Traditional Marketing.
Proven in driving consumers using niche-focused content marketing and digital strategies.
Already Comfortable with Tech and Marketing being Very Intertwined.
A Life-Long Learner (we even have weekly office meetings to "think about thinking")
Duties
Position's primary duties include (but not limited to):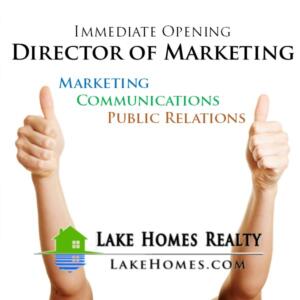 Creating and overseeing/implementing digital marketing, content strategies, customer journey funnels, and SEO initiatives using prior experience (this is not a learn-on-the-job position).
Overseeing social media initiatives (staff and outsourced resources).
Managing the in-house content production team (where content is articles and stories posted on the company website, as well as similar stories promoted and placed with small and national news outlets).
Designing and implementing consumer sales funnels (or serving as a project manager for this effort with outsourced resources).
Coordinating marketing efforts with in-house software development team for www.LakeHomes.com.
This is not an entry-level position.
SIGNIFICANT prior experience is expected with hiring and management of marketing staff and consultants, SEO/SEM, link-building, digital sales funnels, keywords, drip-marketing, and digital reputations.
Applicants with meaningful journalism and/or real estate related experience are given priority. However, these experiences alone will not meet the full job requirement.
The right person for this position will be given room to bring new and innovative ideas to the marketing strategy, as well as grab a seat in one of the fastest growing companies in the country.
This position is at the Lake Homes Realty corporate offices at 15 Southlake Lane, Hoover, Alabama (just 1 mile from I-65 at the Valleydale Road exit).
All applications are considered confidential.
About Lake Homes Realty
Lake Homes Realty is one of most innovative and fastest growing real estate companies in the country.
The company is the largest lake-focused real estate brokerage in the U.S. and is expanding to new markets across the country almost daily.  Our mission is to be THE national brand for lake real estate in two years.
Utilizing a unique combination of online, social, and local experts, our staff participate in very leading-edge processes and tasks. The companies website, LakeHomes.com, is used by millions of home buyers and sellers each year.
Inc Magazine ranked Lake Homes Realty on both the 2017 and 2018 Inc. 5000 lists of the fastest growing companies in the U.S.
The Birmingham Business Journal has named Lake Homes Realty as one of the 30 fastest growing company in Birmingham for the last four years!