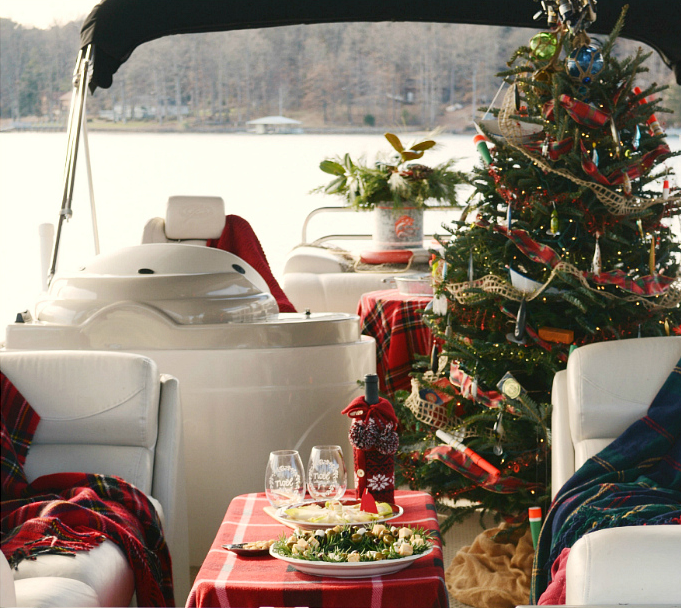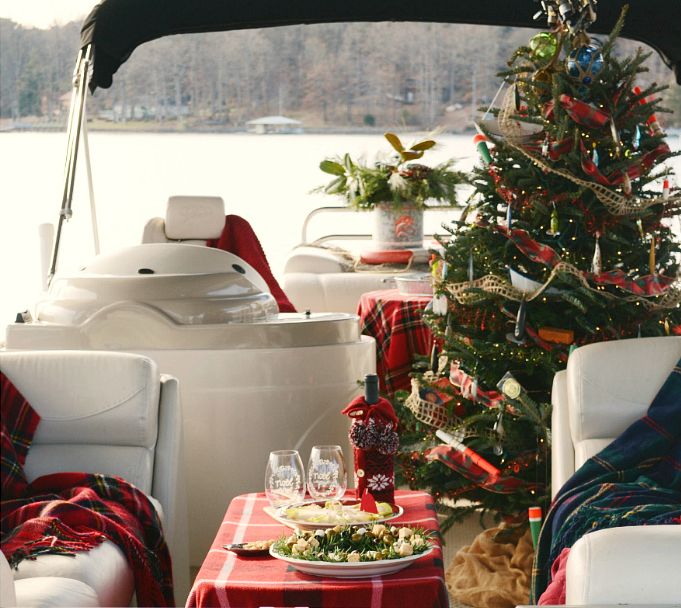 At Lake Homes, we believe that investing in a lake house is about more than the cabin itself– it's about the relationships and memories that you create in your dream home. By purchasing, renovating, and personalizing your house, you're setting the stage for countless fun memories with family and friends that will last for years to come.
As the years pass by, you're likely to cultivate traditions. Whether you embark on canoeing adventures in the Spring, drive a few towns over to watch the leaves change in the Fall, or cook your famous burgers that your kids love in the Summer, these traditions evoke a sense of togetherness and warmth that is at the heart of lake living. At this time of year, with winter in full swing, shared family traditions are often the backbone of this holiday season. 
To gain insight into how lake homeowners celebrate the holidays with their family traditions, we spoke with two women who live on the lake full time. Tiffany Hernandez, author of the lifestyle blog Lake Life State of Mind lives with her husband and teenage son on a lake in Florida. Jenny Block, writer and author of Be that Unicorn, lives with her wife on Lake Livingston in Texas. Both Hernandez and Block understand the unique joys of lake life and were happy to share a glimpse into their personal winter traditions.
Q: What is your favorite thing to do over the winter holidays at your lake house?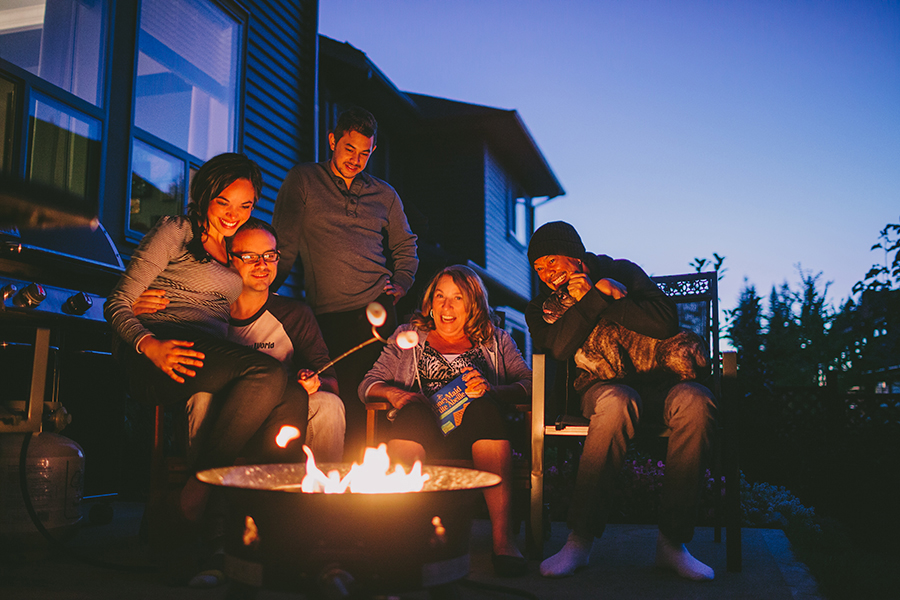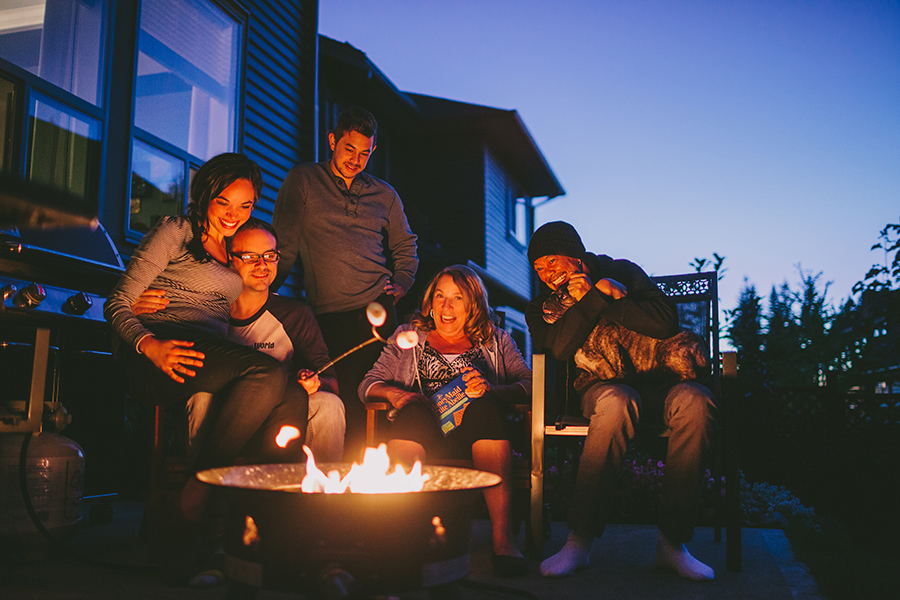 Hernandez: One of our favorite things to do on the lake over the winter holidays is to make a bonfire! Living in Florida, we have pretty moderate temperatures during the winter and no snow. This allows us to have fun bonfires with hot cocoa and s' mores. We also pull out our movie screen and projector and watch holiday movies together as a family around the fire. It's a blast for sure! Our teenage son also takes advantage of this time of the year and will have his own bonfire with band friends. All the kids love coming here to celebrate the holidays!
Block: The most "lake life" thing we do is go to the town's little Christmas Parade every year, and they have a chili and gumbo cook-off at our home afterward with the neighbors. I bake all sorts of holiday goodies, and my wife mixes up festive drinks. We celebrate the holidays, and the lake and the kind of friends one makes when living on a lake. We call it "the lake family" and it's probably the best part of lake living!
Q: How do you use decorations in your lake home this time of year?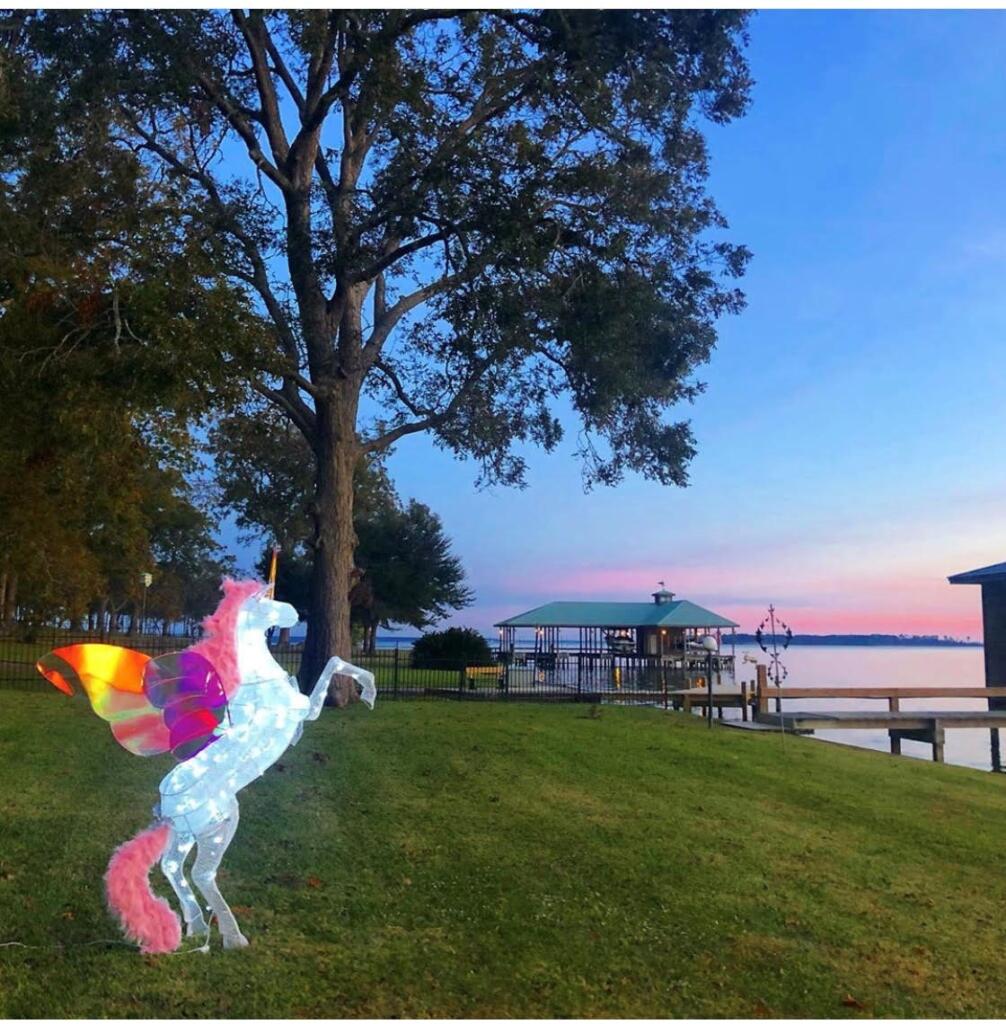 Hernandez: I love decorating our outdoor table with festive decor so people know we want them to utilize both indoor and outdoor spaces. Oh, and decorating our dock makes everything extra festive!
Block: We have two Christmas trees in our home at the lake. One is filled with glass ornaments, mostly my longtime collection of Christopher Radio Ornaments, and the other is filled with a marvelously eclectic collection. We love having a more formal tree and a more casual one. And since we have two family rooms, it's perfect! It makes the house feel festive. As for the outdoors, we have a new display this year. Since we live at the lake, in a very laid back community, it's anything goes when it comes to holiday decorations. Because I have a new book coming out called Be That Unicorn, my wife bought me a giant magical unicorn and put it in the yard with light-up presents, a white tree, and these magic balls filled with light that she made. It's outrageous and perfect and so much fun!
Q: Do you have hosting traditions for the holidays?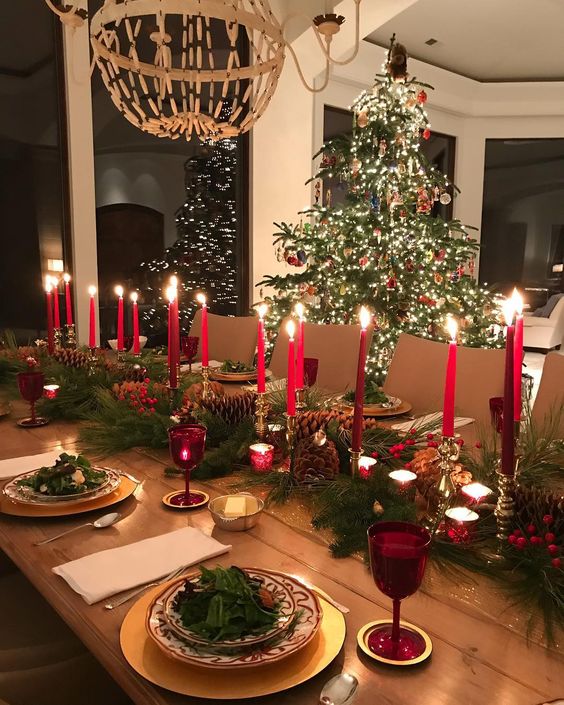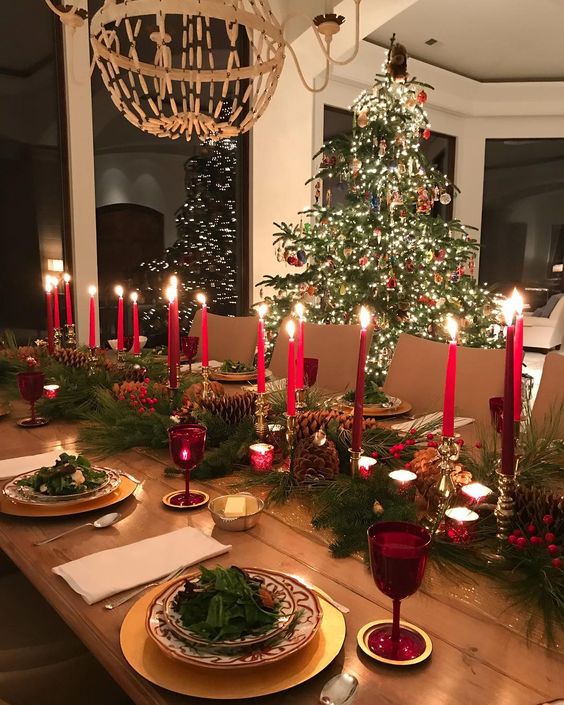 Hernandez: We are actually having a holiday party tomorrow, and it's one of my favorite times of the year to host gatherings with family and friends. Summers in Florida are brutal in terms of the heat and the number of bugs flying around. During the winter, the temperatures drop, making it comfortable outdoors and too cold for the bugs! It's an absolutely perfect combination. I love having a bonfire set-up outside to utilize both the indoor and outdoor areas of our lake home.
Block:  Living on the lake is a different lifestyle because it's slower-paced, and our neighbors have friends and relatives who come into town and want to join us for dinner. It's fun to have odd, eclectic groups of people over for a holiday meal. I love setting up a layered table with placements on top of table runners that evoke a happy sense of abundance.
Whether it's setting up a bonfire for the family or embellishing your front yard with unique decorations, there are countless ways to spend the winter holidays with your friends and family at your Lake House. Thank you to these two women for sharing their traditions — we hope you create your own!
For more ideas on how to celebrate the holiday season at the lake, read "5 Tips on Hosting for the Holidays".