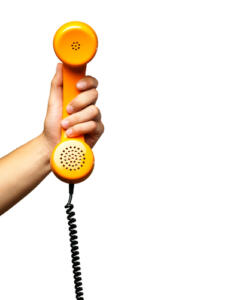 The Chicago Tribune estimates that around 40% of all homes nationwide no longer have a landline phone.
There are still plenty of good reasons to maintain a landline, especially if you own a lake home.
Here are four reasons why you should consider maintaining a landline phone at your lake home.
#1. Works when the power is out
Homes near the lake are susceptible to power outages, which is why it is especially important to install landline phones in them. Should the power go out, you'll still have a means of communicating with others, and might be able to summon help much sooner as a result.
#2. No bars, no worries
Cell and VoIP phones are notorious for poor or weak signals and static or tinny echo effects that make it difficult to carry on a conversation. These things can be an even bigger problem near a lake, especially if the lake is in a remote area.
Clarity is never a problem with a landline, so you never have to worry about a lack of cell coverage.
#3. Secure your privacy
The problem with wireless phones is the fact that they can easily be intercepted. This can happen in a number of ways, including:
The use of rogue cell phone towers to divert and capture data
"Bluejacking", which involves sending unsolicited information to Bluetooth-enabled devices
Hacking of computers in order to "spy" on VoIP phone calls
Cell phone conversations may also be audible by others who are using ham radios, police scanners and similar devices. Radio equipment like this is often found on boats, making it possible for someone to hear your conversation while cruising past your residence. Landline phones are less penetrable and are far more secure than cell phone technology.
#4.  Provides more reliability for security

Many alarm systems these days must be synced to a landline in order to work properly. The reason why so many security companies require this is because they know how dependable a landline actually is compared to a VOIP or digital phones, which are susceptible in power outages.
First responders can easily pinpoint your location because a landline transmits its address information directly to the dispatcher whenever you call 911.
In the age of cell phones and Internet, there are still plenty of good reasons to maintain a good old-fashioned landline phone, especially in lake houses. Whether you're looking to buy a lake house or already live on the water, you can benefit from installing a traditional landline, even if you predominantly use other forms of communication.