The growing keeps going at Lake Homes Realty's corporate offices as the company welcomes Mark Griggs its new Director of Marketing.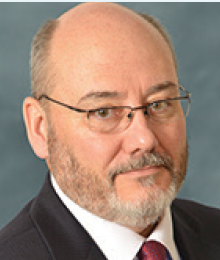 This announcement comes just four months after the nation's largest lake-focused real estate company announced its expansion into western states.
"We are serious about our growth every year, but are even more focused on accelerating growth this year," said CEO Glenn S. Phillips. "Hiring Mark was a big step toward achieving that and a testament to our focus on taking our marketing efforts to the next level."
Prior to joining Lake Homes Realty, Griggs held leadership positions in marketing at Mspark, Summer Classics, Blue Cross and Blue Shield of Alabama and Just for Feet.
He is also a former Associate Publisher of the Birmingham Business Journal and has experience in multiple other publishing companies.
Griggs is an Auburn University graduate with a BA in mass communications, concentrated in public relations.
"I am very excited to join this dynamic national organization! My role here will bring to bear everything I have learned in a 33-year career in omni-channel marketing environments."
Griggs states his immediate goal is to, "Create an integrated marketing plan to effectively tell our story. This is such a unique company, operating as a hybrid web entity and traditional real estate broker in 26 states on over 2,000 lakes and counting."
To help achieve these goals, Lake Homes Realty has also leased an additional office space at the corporate headquarters in Hoover's Southlake Plaza, managed by Barber Companies. Weyman Prater represented Barber Companies in the negotiations.
The brokerage moved its corporate operations to the Southlake location in January 2018. With the addition of even more office space, Lake Homes Realty now occupies 40% of the building.
"Our challenge will be to grow the needed corporate presence quickly enough to support the industry leading growth of our sales operation," Griggs added.
With additional office space and increasing business demands, the company is also hiring additional staff in brokerage operations, marketing and corporate support.
"Our marketing team has a solid foundation," Phillips said, "and the time has come to build on that foundation so we can move faster and uphold our position as the nation's authority on all things lake real estate."
About Lake Homes Realty/LakeHomes.com
Lake Homes Realty (www.LakeHomes.com) is a full-service, multi-state real estate company focused on lake homes and land.
The Alabama-based brokerage has been twice named as one of the fastest growing companies in the U.S. by Inc. Magazine.
Lake Homes Realty is a licensed real estate brokerage in 26 states and is growing rapidly into additional states.